Too poor to buy his own, Delhi man torches random bikes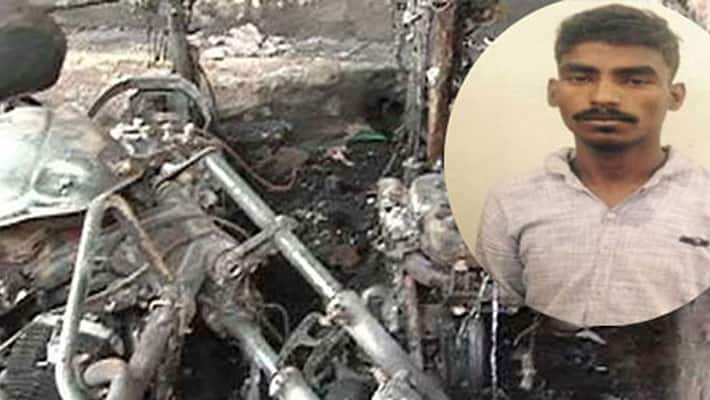 22-year-old Sunil Kishor was crazy about bikes. But as a daily labourer, he could not afford one. As he later told the police, this discrepancy between his desires and his wealth ignited a strong jealousy against those riding fancy bikes. The only way he found to douse seething emotions? Torching bikes that he deemed were too 'fancy'.
He has allegedly been setting fire to vehicles for the last ten days. His role in these fires was illuminated on May 28 when he torched five two-wheelers in Kapas Hera, a town on the outskirts of Delhi. The arsonist was captured in the act by a nearby CCTV camera, which helped police identify and arrest him.
The police said that he would remove the fuel pipe from the bike and set fire to the spilling petrol, making sure to immediately run away from the spot. But he just would stand at a distance, and when people would gather to douse the fire, he would also join the crowd.
Sunil confessed to his crime during interrogation.
Clarifying his methods, Police said that he would detach the fuel pipe from his target bike and set fire to the leaking petrol, making sure to flee immediately from the immediate vicinity of the blazing vehicle. However, he would always remain in the area to watch the flames.
Last Updated Mar 31, 2018, 6:38 PM IST