Bihar police confirms sharp drop in crime rates since prohibition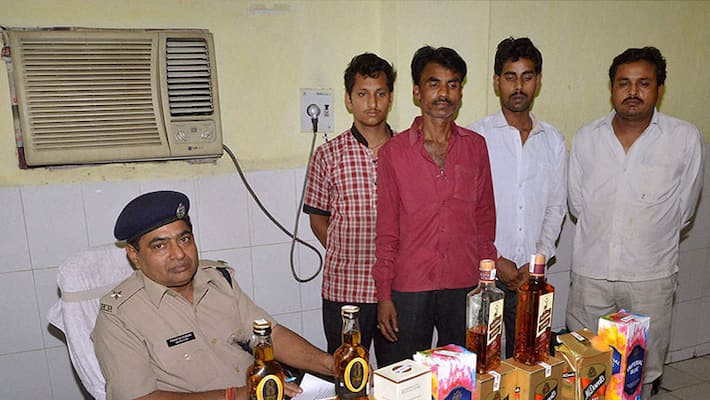 Crime figures compiled by state police headquarters reflect slide in heinous crimes like murder, kidnapping for ransom, rape, dacoity, arms act, atrocities against women and SC & ST and riots among others during the month of April as compared to the data from last year. 

Chief Minister Nitish Kumar had announced a complete ban on the sale and consumption of alcohol, including country, spiced and Indian Made Foreign Liquor (IMFL), in the state on April 5 last. 

Murder cases fell from 276 in April 2015 to 206 in April 2016, a decline of 25.36%, Additional Director General of Police (Law and Order) Alok Raj, who is the nodal officer for enforcement of prohibition, told PTI today. 

The police headquarters have compiled the figures on the basis of reports submitted by respective SSPs and SPs of districts following the prohibition. 

As per data, a total of 12 persons were kidnapped for ransom in April 2015, while the number declined to one in April this year. The number of rape cases fell from 112 to 59 in April this year, a decline of 47.32%​. 

Asked whether prohibition alone was the reason for the decline in crimes this April in the state, the ADG said "Prohibition and pro-active policing have been major contributors for the decline in the number of criminal cases in April this year." 

Chief Minister Nitish Kumar has been claiming that crime has dropped by about 27% since Bihar was declared a total dry state. As per data prepared by CID-Bihar, the number of both minor and major riot cases witnessed a drop in April this year. 

The total number of minor riot cases was 1,118 in April 2015, which slid to 684 in April 2016, a sharp decline of 38.82% from last year. Similarly, 27 major riot cases were reported in April last year compared to nine cases during the same month now, a 66.67% drop. 

The number of dacoities fell from 39 to 23 this April, a decline of 41.03%, as per police headquarters data. The report said the number of loot cases declined from 138 in April last year to 96 April this year, a fall of 30.43%. 

The number of road accidents has witnessed a decline of 17.62% from 840 to 692 in April this year. The number of burglaries also slid by 2.40% (from 333 to 325), the number of atrocities against women dropped by 13.32% (from 398 to 345) and the number of atrocities against SC and ST dropped by 45.09% (from 499 to 274).
 
Last Updated Mar 31, 2018, 6:38 PM IST