'Bharat Mata's enemies have seen your fire, fury': PM Modi boosts soldiers' morale in Ladakh
Addressing the soldiers in Nimu, PM Modi said, 'Your courage is higher than the heights where you are posted today'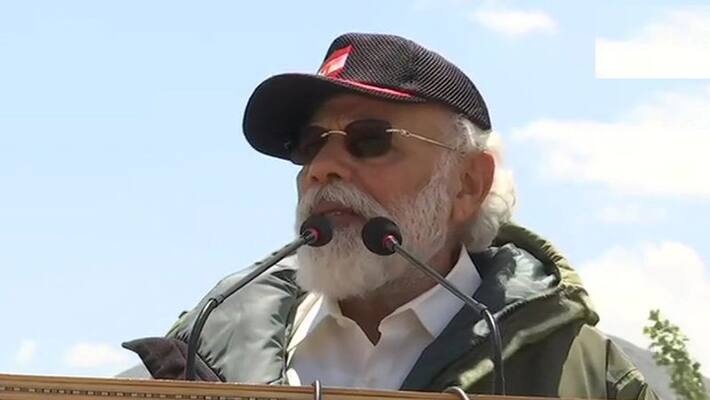 Nimu (Leh): Indian Army jawans chanted 'Vande Mataram' and 'Bharat Mata Ki Jai' as Prime Minister Narendra Modi arrived at the Nimu base in Leh early in the morning on Friday (July 3) to review military preparedness along the Line of Actual Control (LAC).
Boosting the morale of soldiers in Ladakh, PM Modi in his address said, "The bravery that you and your compatriots showed, a message has gone to the world about India's strength", and added, "Bharat Mata's enemies have seen your fire and fury".
Speaking to soldiers, PM Modi said, "The difficult conditions under which you serve as a shield for Mother India cannot be compared to any other country. Your courage is higher than the heights where you are posted today. I once again pay my tributes to the brave soldiers martyred in Galwan Valley."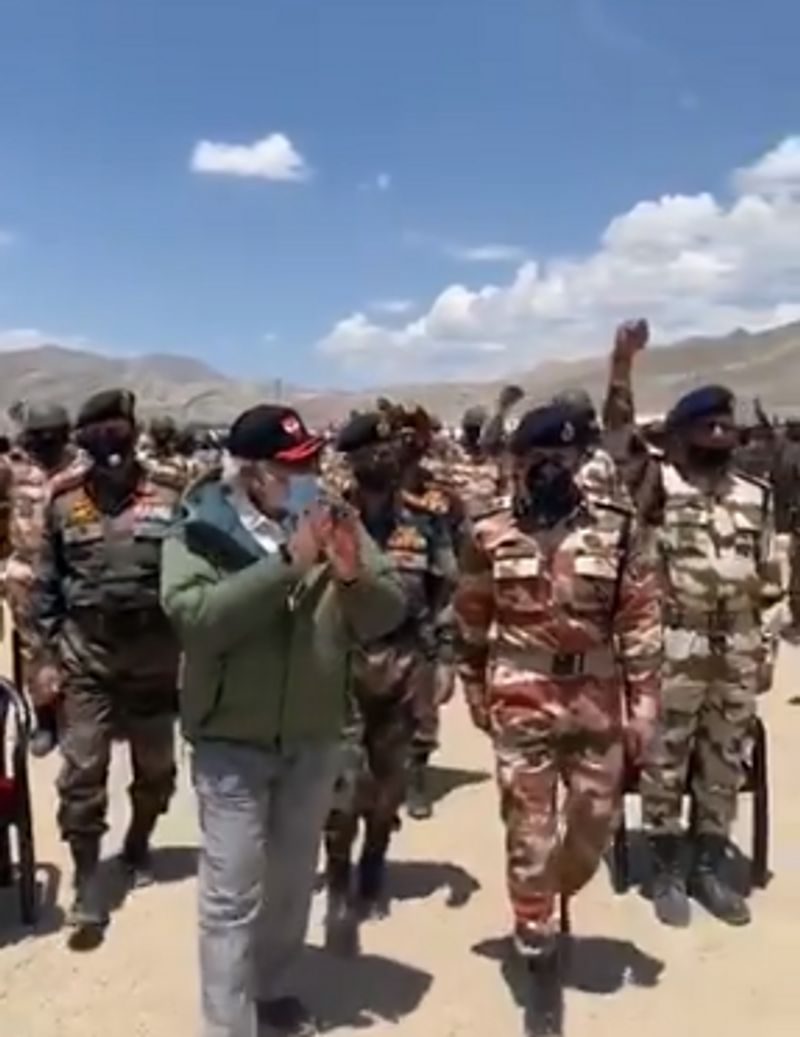 "The bravery of 14 Corps will be talked about everywhere. Tales of your bravery and valour are echoing in every house in the country," the PM added.
"The enemies of Mother India have seen your fire and your fury. Ladakh is India's forehead and symbolises the honour of the country," he further stated.
"Those who are weak can never initiate peace, bravery is a prerequisite for peace," PM Modi said.
Taking an example from the Bhagavadgita, the PM said, "Our resolution and strength is as high as the Himalayas. We are those who pray to the flute playing Krishna, but are also inspired by the Sudarshan Chakra wielding Krishna."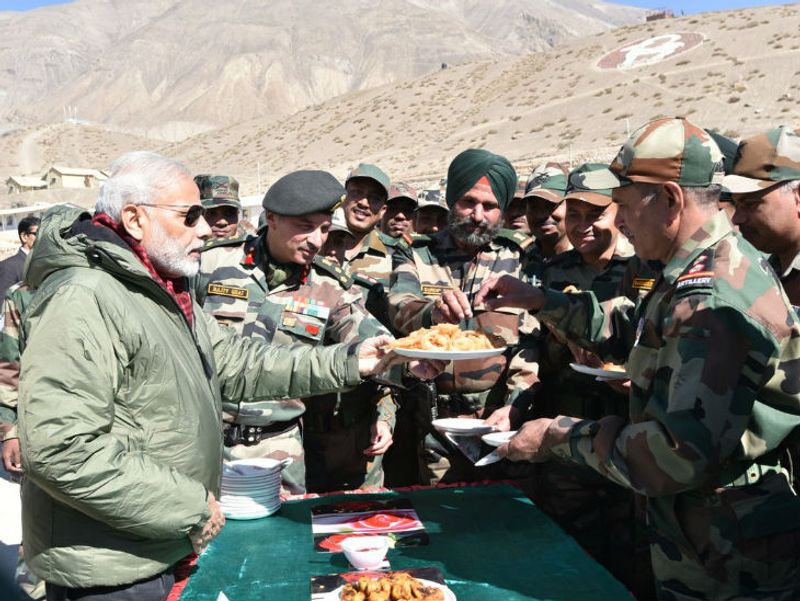 "For the progress of the world peace and amity is accepted by all but we also know that the weak can never enforce peace. Bravery and courage is the underlying principle of establishing peace," he said.
"If India is progressing on all fronts it's for the benefit of the world. If India is building modern infrastructure the underlying principle is the same. Even during the World Wars, the fighting spirit of our people was on display. That same tradition is being established by you are," he added.
The decision of PM Modi to go to Leh was kept under wraps till he landed at the airport.
Last Updated Jul 3, 2020, 3:00 PM IST