Bengaluru's ISKCON temples to be closed from tomorrow following coronavirus outbreak
ISKCON Radha Krishna temple will be remained closed to the public with effect from the early morning of March 18, 2020, until further notice.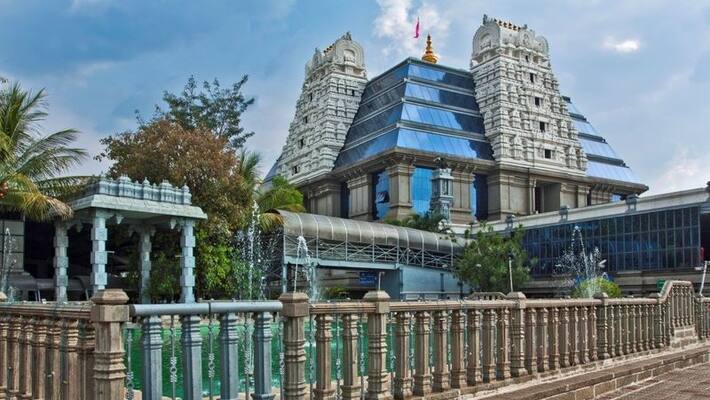 Bengaluru:  In the wake of the present COVID-19 pandemic, keeping the public safety as a priority, the ISKCON Radha Krishna temple at Hare Krishna Hill Rajajinagar will remain closed to public with effect from the early morning of March 18, 2020 till further notice.
ISKCON Radha Krishna temple is one of the most visited temples in the city. The temple also attracts various foreign visitors.
Similarly, the ISKCON temple at Vaikuntha Hill, Kanakapura road, will also remain closed to the public. Inconvenience and disappointment caused to the devotees by this temporary closure of the temple is regretted, ISKCON stated.
However, temple worship and traditional temple sevas to the deities will continue to be conducted privately by the resident priests of the temple. In addition, the resident devotees will continue to perform bhajans and kirtans in the temple for the welfare of the world.
Pre-booked special pujas and sevas will continue with a small number of participants. Participation in these pujas will be by invitation only.
By taking these measures, authorities expect that visitors to the temple will reduce by 98%.
All devotees can avail the daily darshan of the Lord from the temple's official website www.iskconbangalore.org and various online platforms of ISKCON Bangalore. Daily Srimad Bhagavatam classes can also be accessed from the website.
Last Updated Mar 17, 2020, 5:04 PM IST