Bengaluru violence: FIR against leader Shahzeb Rizvi for announcing Rs 51 lakh bounty on Naveen's head
An FIR has been lodged against Muslim leader Shahzeb Rizvi for announcing a bounty of Rs 51 lakh on the head of Naveen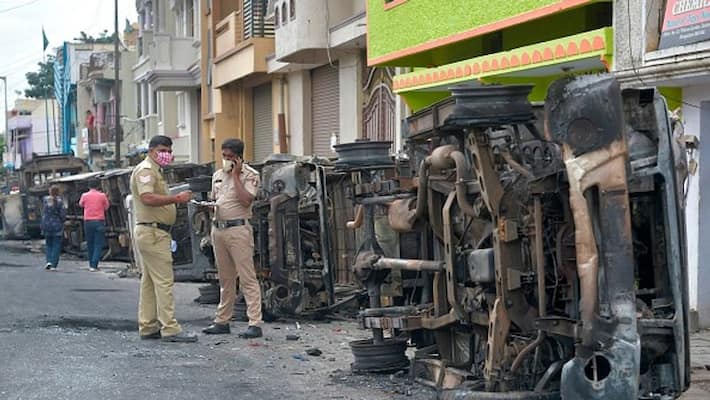 Bengaluru: UP's Meerut-based Muslim leader Shahzeb Rizvi who announced a bounty of Rs 51 lakh on the head of Naveen, the one who allegedly posted defamatory remarks on Prophet Muhamad and who happens to a relative of Congress MLA Akhanda Srinivas Murthy, that led to the Bengaluru violence, now faces FIR. 
The accused had even posted a video condemning the remarks against Prophet Muhamad and announcing the bounty. 
He had even urged other Muslims to contribute to the same. 
It is said that Rizvi was associated with the Samajwadi Party, but now, sources say he is not associated with anyone. 
After the video went viral, Meerut SSP Ajay Sahni took note of the video and ordered a probe. 
An FIR was booked against him under IPC sections 153 (A) and 505 (2).
Rizvi is a resident of Rasulpur village under Phalauda police station in Meerut.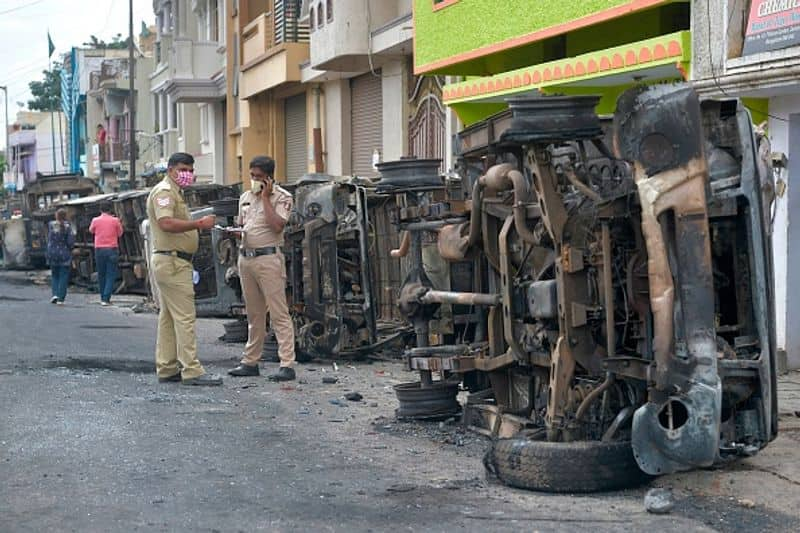 A note on the Bengaluru violence: 
On the night of August 11, around a thousand youths, went on a rampage setting fire to more than 20 vehicles, to the house of Congress MLA Akhanda Srinivas Murthy and a police station. 
Also Read: Nepalese journo killed. He had written about Chinese usurping Nepal's land
The rioting was allegedly in response to the delay in filing an FIR against Naveen, the nephew of Srinivas Murthy, who had allegedly put up the derogatory tweet. 
As many as 60 cops were injured in the melee. The Bengaluru police have arrested more than 200 people, including the husband of a Congress corporator. 
Muzamil Pasha, a leader of SDPI, believed to be the mastermind behind the riots, is also behind bars. 
Investigations also point to the fact that there were attempts to create riots, at least on three earlier occasions. 
They further add that the mob was also planning riots in order to 'avenge' Ram Mandir temple verdict, bhumi pujan performed by Prime Minister Narendra Modi and the CAA enactment. 
 
Last Updated Aug 14, 2020, 4:26 PM IST