Bengaluru police commissioner lambasts Swiggy over delivery agents' road safety
Bengaluru police commissioner Bhaskar Rao took on Swiggy and wrote on Twitter that he is considering asking pizza companies to extend delivery time limit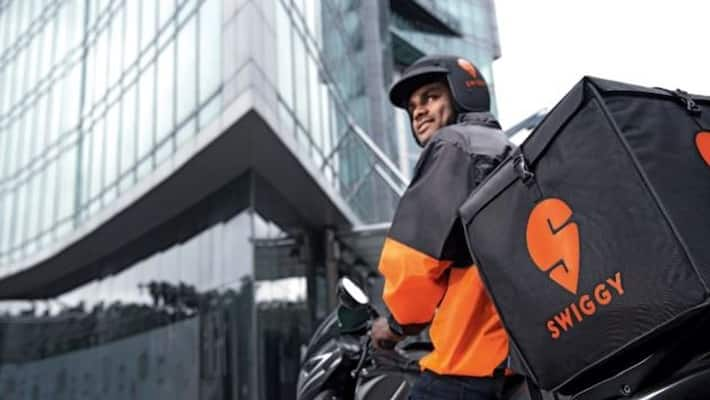 Bengaluru: Many of us want our pizzas or any other dish delivered on time and often throw tantrums on delivery agents for serving food late. Have you ever wondered how these delivery agents risk their lives to deliver food in the stipulated time?
Well, now Bengaluru Police is seriously considering asking pizza companies to extend their time limit in view of traffic rules and congested city roads.
Taking to Twitter, Bengaluru police commissioner Bhaskar Rao on his personal Twitter handle wrote that he is seriously considering asking pizza companies to extend the time of delivery.
He was encouraged by city resident named Rosy saying, "Please do. This 30 mins or free is absolutely not worth anyone risking their lives. The time limit should be removed completely and immediately. Let it be delivery within reasonable time no fixed limit."

Another user Vna Shastry wrote, "I have seen Swiggy, Zomato boys jumping signals, overtaking vehicles, overspending and riding rash just to make sure they deliver in time. I always worried about how they risked their own life in the road like that."
Reacting to all the tweets, Swiggy Cares replied, "Hi there, we understand your concern. We do not condone traffic violations of any nature. If you witness the same, please highlight it to us by contacting us at 080-46866699. Have a good day ahead."
In his reply to Swiggy, Bhaskar lashed out at the company and again wrote that Swiggy management would be behind bars if any Swiggy delivery agent bleeds on the roads.  
 
Last Updated Jan 21, 2020, 2:52 PM IST