Bengaluru: Namma Metro to operate for 14 hours from September 11
Bengaluru Metro successfully restarted after 5 months and there will be no more 3 hours schedule for the trains. Both green and purple lines will run from 7 am to 9 pm from Friday (September 11).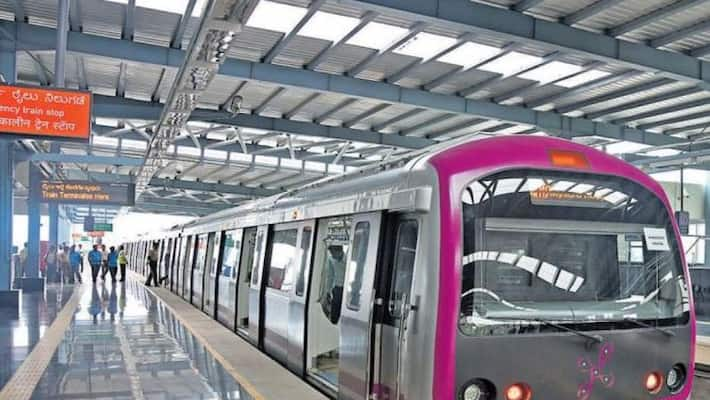 Bengaluru: The Bengaluru Metro began operations on September 7 after a 5-month long hiatus.
The operations of the Bengaluru Metro began based on the Unlock:4.0 guidelines issued to the entire country.
While the operations of Namma Metro were in 2 schedules since September 7, the Metro trains will operate for 14 hours straight from today. 
Both the green line and purple line coaches will operate from 7am to 9pm every day.
Each train will operate with a time difference of 5 minutes. The Metro corporation said that every train will stop only for 60 seconds at each Metro station and will stop for 75 seconds at interchange stations.
Also read: Karnataka: Mohammed Haris Nalapad clarifies on drug link
Earlier the 6-coach trains operated from 8am to 11am and 4:30pm to 7:30pm on the east-west route (purple line) from September 7.
Two days later, on September 9 Metro services on the north-south route (green line) were resumed following the same schedule as the green line.  
Social distance norms must be followed inside the Metro stations and inside the coaches.
Each passenger must stand in the yellow marked individual spaces during their wait for the Metro trains and inside the trains.  
As mentioned by the Metro corporations last week there will be no more than 400 passengers at a time in a train and less than 50 passengers will be allowed to stand at the platform at a given time.
 
Last Updated Sep 11, 2020, 9:53 AM IST