Karnataka: Mohammed Haris Nalapad clarifies on drug link
Mohammed Haris Nalapad, the son of Congress leader NA Haris has clarified on why he visited the court. Mohammed Nalapad says he has been campaigning against the use of drugs since 2017.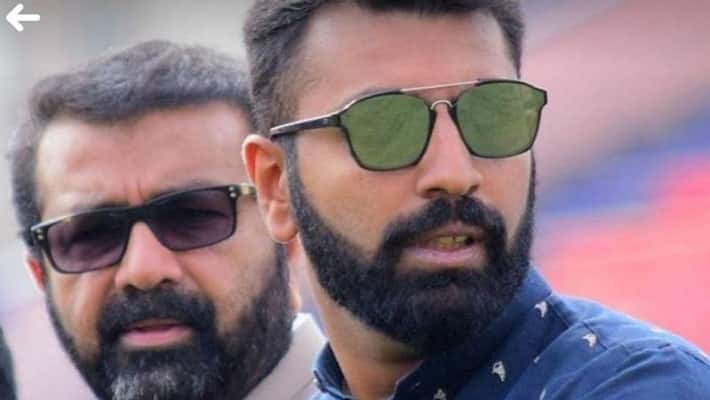 Bengaluru: The Karnataka drug scandal has brought out names of several actors and politicians who have been indulging in the use or peddling of drugs.
As there has been a lot of attention on the drug racket, Mohammed Haris Nalapad's visit to the court had raised speculations whether he too was part of the drug racket.
However, Nalapad spoke to Asianet Kannada and gave a clarification on why he visited the court.
Senior Congress leader NA Haris' son Moammed Nalpad said "Nalapad is my family name, there are too many negative articles on me affecting our business. I visited the court to submit an application regarding these fake articles. My application has nothing to do with drugs".
Also read: Sandalwood: Sanjjanaa's rumoured partner says "She is my fiancée"
Nalapad clarified that he was at the court to file an application to put down fake articles about him online.
Nalapad urged "do not damage my image by linking me unnecessarily to the ongoing drug cases. You can do any kinds of tests on me and I can come out clean."
When asked if Nalapad was aware of drug use in Bengaluru and if he knows someone linked with the case Nalapad said "A close friend of mine died because of the use of drugs in 2016.  Since 2017 I have been running an anti-drug awareness campaign. I have been fighting against the use of drugs since 2017".
Mohammed Nalapad also spoke about helping and protecting youngsters and students.
The senior Congress leader 's son said, "We must protect youngsters and students from committing these kinds of crimes and ruining their lives at a tender age".   
Last Updated Sep 10, 2020, 5:15 PM IST