Bengaluru: 13,600 people reached Nandi Hills to welcome 2020 on Jan 1
The beautiful hill station Nandi Hills witnessed 13,600 visitors on January 1. The location, which is a popular getaway from the daily humdrum of Bengaluru city, banned entry of public on December 31 for safety and security reasons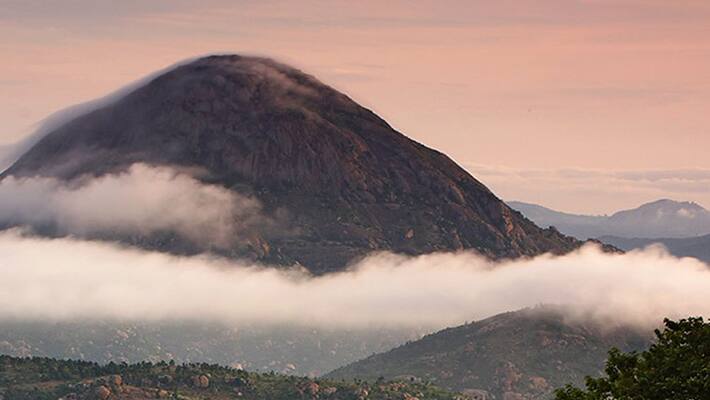 This January 1, the famous tourist spot and hill station on Bengaluru outskirts, Nandi Hills, witnessed 13,600 visitors who welcomed 2020.
According to station officer N Ramesh, sensing security issues for December 31, 2019, the department had imposed a ban on public movement and at 5pm on that day, tourists were asked to return. By 6pm the gates were shut.
"We wanted the new year celebrations to be peaceful and did not want any untoward incidents to happen, as many who want to party on December 31 will be high on alcohol. Hence, we stopped entry on December 31 and next day on January 1, 2020, we witnessed a huge crowd arriving to welcome the new year. According to the register, 13,600 people visited the spot and no untoward incident was reported." said N Ramesh.
The hill station witnessed the entry of 1,350 cars, 1,948 bikes and 44 other types of vehicles on January 1. To ensure the new year celebrations remained safe, a huge battalion of police was deployed at the entrance.
Last Updated Jan 7, 2020, 3:15 PM IST