12-year-old dies of heat stroke; had gone to fetch water for family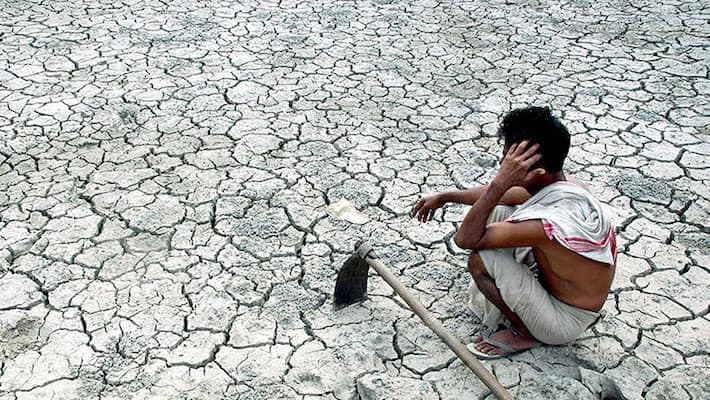 In spite of suffering from dysentery for days, 12-year-old Yogita Desai died on Tuesday afternoon while fetching water for her family in the drought-hit district of Beed in Maharashtra. She made five trips from her home to the nearest water pump which is 500 meters away from her village to fetch water. And on her fifth journey, she collapsed and died due to heat stroke. 
As per a report by NDTV, the doctors who attended to her said, she died of a heart attack and dehydration. "There is severe water crisis in the entire region. She had gone to fetch water, where she felt giddy and collapsed," Ishwar Desai, Yogita's uncle, told NDTV.
Beed, a district in Marathwada area of Maharashtra is one among the three worst drought-hit districts in Maharashtra.The temperature in Beed touched 42 degrees on Sunday.It was just last month that a 10-year-old Dalit girl from the same area fell headlong into a well while trying to get water for her family members.
The situation in seven districts of Maharashtra is worsening day by day. Bollywood Actor Amir Khan had visited Beed last week to raise awareness about water conservation. 
According to reports, a heat wave of frightening proportions has killed over 110 people across India. The MET department has predicted an above-average monsoon for most parts of the country including Marathwada

 
Though the Maharashtra government had made an attempt to supply water through trains in drought-hit Latur, the Devendra Fadnavis government has failed to address water crisis issue in neighbouring districts like Beed. 
Last Updated Mar 31, 2018, 6:38 PM IST