Asianet News bags three laurels in 28th Kerala State Television Awards
KP Rasheed, Nishanth Mavila Veettil and Shillet Sijo of Asianet News won awards in the 28th Kerala State Television Awards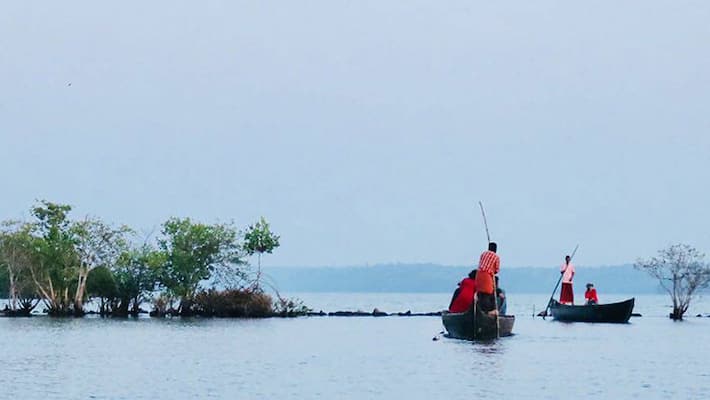 Thiruvananthapuram: Kerala  State Television Awards of the year 2019 has been announced. This time, Asianet News bagged three awards.
Associate Editor KP Rasheed won the Best Investigative Journalist Award for his wide angle documentary, entitled Karimanal Republic - Alappad.  
Video Lead Nishanth Mavila Veettil won the award for the Best Environmental Documentary for his wide angle documentary entitled Sinking Island - the story of Munroe Island.
The award for Best Educational film was won for the episode of Panjimittai on the show Nangalinganai Bhai by Shillet Sijo.  
The hands behind the camera for Karimanal Republic and Munroe Island is  PT Milton.  Rajeev Somashekaran also captured the visuals of Munroe Island.
The edits were done by Shafeekhan, graphics - Bismi Das, Prajeesh Vadakara and subtitles by Babu Ramachandran.
Big Salute of Mazhavil Manorama was selected as the best TV show. Best Comedy Show award wen to Marimayam of Mazhavil Manorama. Best news presenter award was grabbed by Arya P of Mathrubhumi News. Snake Master Vava Suresh was selected as the best presenter. Arun Kumar and Gopikrishnan were selected for the best interview programme of 24 News. 
Last Updated Sep 19, 2020, 6:13 PM IST