As Ragini gets arrested in drug racket, chorus for completion of probe in Karnataka Premier League grows
Joseph Hoover, former sports editor, Times of India has urged the government to allow the completion of the investigation by the police in the match-fixing scandal related to Karnataka Premier League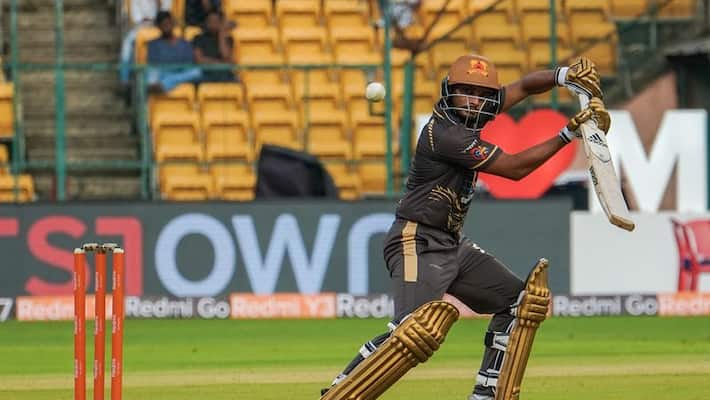 Bengaluru: As we write, actress Ragini Dwivedi, whose name appears in the Sandalwood drug racket, has been arrested. 
And she is arrested, Joseph Hoover, former sports editor, Times of India has urged the government to allow the completion of the investigation by the police in the match-fixing scandal related to Karnataka Premier League. 
Incidentally, Ragini was the brand ambassador for the eighth edition of the KPL. 
As many as 16 accused, including owners, players, coaches, bookies and a managing committee member of Karnataka State Cricket Association, have been charge-sheeted by CCB.
The house of KSCA secretary Santosh Menon had also been raided by CCB.
During the match-fixing probe CCB had stumbled upon the nexus between team owners/ players with starlets.
Some players had been lured with sex and gifts to either underperform or play as per the directives of match-fixers/bookies.
The KPL match-fixing investigation was gaining steam, until some politicians interfered to save embarrassment for some senior players.
Now that the CCB is investigating the Sandalwood drugs issue, the government of Karnataka should give the go-ahead to CCB to complete the KPL match-fixing probe.
Hoover adds, "The CCB was doing a fantastic job in cleaning up the job. Suddenly, there was political intervention. They (the cops) were asked to slow down. Charesheet had been filed against 16 guys including coaches, players, bookies and owners. What we are seeking is the completion of the probe. Let crooks be punished."
The former sports editor also threw light on how lakhs are desperate to play for the state.  
He said, "There are lakhs who are desperate for playing for Karnataka. We want something good to happen to the state. We request the government not to tie the hands of the sleuths. We want a system which helps players from the mofussil regions. These thugs destroy everything." 
 
Last Updated Sep 4, 2020, 7:55 PM IST