Arnab begins with a bang! Catches Lalu Prasad Yadav in exposé net
Arnab Goswami exposed the dark relationship between Lalu Prasad Yadav and criminal turned politican Mohammad Shahabuddin.
A phone conversation between the two show that Lalu acts on the don's instructions.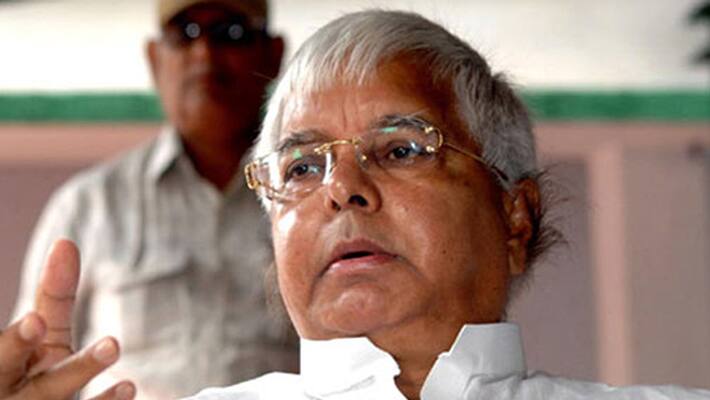 Arnab Goswami's new venture, The Republic, has exposed the dark nexus between Bihar's former Chief Minister Lalu Prasad Yadav and Mohammad Shahabuddin, the don who has significant influence in the state's politics.
In a newly released audio tape, the two are heard talking about the skirmish between the Hindu and Muslim community in Siwan on Ram Navami. The phone conversation, which took place on April 15, exposes Shahabuddin's vested interest in the communal clashes which erupted in Bihar's sensitive district.
According to The Republic, Shahabuddin instructed Lalu to speak to the Superintendent of Police after Ram Navami celebrations turned violent. In the audio tape, Lalu can be heard taking action based on Shahabuddin's instructions.
Goswami's first exposé shows the lack of law and order in NItish Kumar's state of BIhar. So far, the Chief Minister hasn't yet made a statement regarding the audio tapes. However, BJP leader Sushil Kumar Modi has tweeted in response and has asked Nitish to take action against the Rashtriya Janata Dal (RJD) chief.
Shahbuddin is still the Member of RJD National Executive.Where is the Q of suspending or expelling Shabu?

— Sushil Kumar Modi (@SushilModi) May 6, 2017
Republic of Arnab has exposed how Lalu is taking instructions from Dreaded criminal Shahbuddin.Will Nitish act ?

— Sushil Kumar Modi (@SushilModi) May 6, 2017
2 Ministers & 1 JDU MLA official residence has becom Banquet Hall & earning crores.Will Nitish dismiss & recover money.

— Sushil Kumar Modi (@SushilModi) May 6, 2017
Lalu's party, RJD, won the highest number of seats, a total of 80, during Bihar's state elections in 2015. RJD is the senior alliance partner in Bihar's coalition government. However, Lalu has been mired in controversies for the past few months. Just recently, BJP leader Sushil Kumar Modi alleged that Lalu's son, Tej Pratap, acquired license for a petrol pump illegally. He also claimed to expose several "illegal transactions" that the family is culpable of. But Nitish has distanced himself from the controversies surrounding his alliance partner, Lalu.
Last Updated Mar 31, 2018, 6:33 PM IST