Andhra Pradesh CM Jagan Reddy may scrap legislative council
Andhra Pradesh chief minister YS Jagan Mohan Reddy has reportedly decided to scrap the legislative council as TDP has stalled Bills passed in the Assembly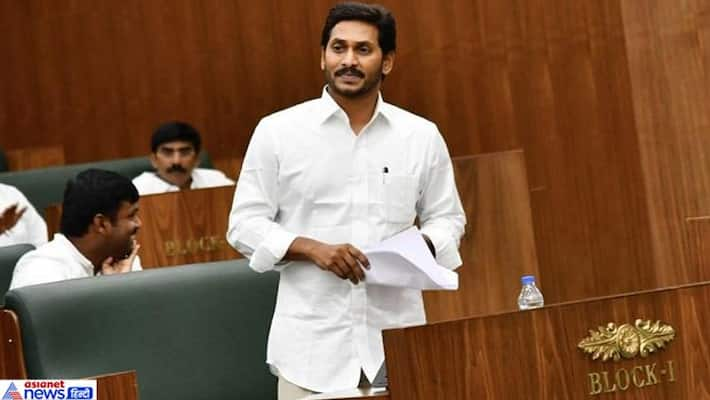 Hyderabad: Miffed at stalled bills in the Andhra Pradesh legislative council, YSR Congress Party (YSRCP) has reportedly decided to scrap the state's Upper House.
At present, the main opposition Telugu Desam Party (TDP), led by former chief minister N Chandrababu Naidu, has an absolute majority in the council. The YSRCP has accused the TDP of stalling bills passed by the Assembly.
The TDP had rejected Bills related to the introduction of English as medium of instruction at government schools in the winter session.
Out of the 58 seats in the AP legislative council, the TDP has 28 members, while the YSRCP has nine and the Bharatiya Janata Party has two. Rest of the seats are divided between independent members and nominated members, while three seats are vacant. In the Assembly, however, the YSRCP has 151 members out of 175, while the TDP has just 22. One MLA quit the party and resigned last year.
As there is no scope of YSR Congress getting majority in the near future to get the Bills passed smoothly, Jagan has decided to abolish the council. The law department has already prepared a draft Bill and sent it to the CM for consideration late on Sunday evening.
This would be the second time that the AP legislative council is being abolished. Interestingly, it was first abolished in 1985, when the TDP had come to power and the Congress had the majority in the council. Former chief minister K Rosaiah was the leader of the house then, and Congress gave a tough time to the TDP government headed by NT Rama Rao.
Andhra Pradesh BJP secretary Venkatesh Yadav reacted to Jagan Mohan Reddy's decision and said, "We came to know that he has taken this decision which is completely against the Andhra Pradesh people. We don't accept his decision at all. We favour decentralisation of the capital but not for the administration, for the development of the state. Such decisions are taken to hide Chandrababu Naidu's failure. Jagan is wasting his five years tenure by making such unnecessary decisions. He is taking advantage of the people. As the opposition we will stand up for the people as Jagan is carrying out his own circus in the form of the government."
Last Updated Jan 20, 2020, 5:11 PM IST