Amid coronavirus crisis, 8.5 lakh students write SSLC exams in Karnataka
After much delay in holding SSLC exams, the Karnataka government has finally decided to hold exams and now 8.5 lakh students in state will take up the exams today (June 25)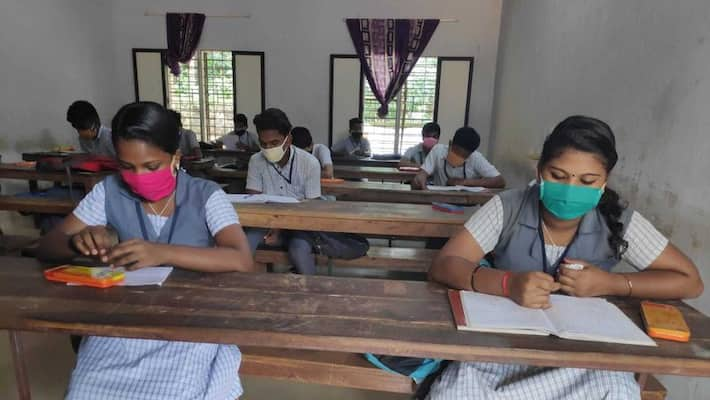 Bengaluru: With 3,799 active cases of COVID-19 across Karnataka and a PIL against government against holding SSLC (Class 10) exams, the education department went ahead and today (June 25) 8.5 lakh students are put to test.
The Karnataka government said it decided to go ahead only after consultations with experts from education, health and other fields. Also the government said it had taken steps to prevent any infection and provide a "safe" environment to SSLC students.
As a defence to education minister S Suresh Kumar who gave a go ahead to conduct exams, home minister Basavaraj Bommai has decided to deploy over 7,000 police personnel across the state.
Special vehicles will transport children coming from border areas and containment zones. They will be made to write exams at dedicated centres.
Also 1,246 cops will ensure security on routes where question and answer papers will be transported. This apart, 5,758 volunteers from Scouts and Guides will also help the police in conducting the exams.
The exams will be conducted in a healthy and safe way, and for every 200 students thermal screening is must as per the department.
In case a student is found with symptoms and fever he or she will be given special attention and handed over to health officials.
Last Updated Jun 25, 2020, 10:45 AM IST