Aluva rape and murder case: Accused Ashfaq Alam found guilty
Breaking: Aluva rape and murder case: The Ernakulam POCSO court has found accused Ashfaq Alam guilty in the brutal rape and murder case of a five-year-old in July.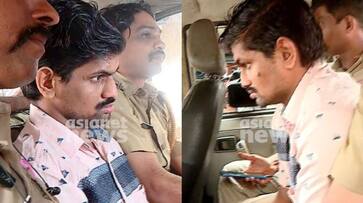 Kochi: The prime accused in the sensational rape and murder case of a 5-year-old in Aluva, Ashfaq Alam has been found guilty by Ernakulam POCSO court on Saturday (November 4). The accused, a Bihar native, was booked with 16 charges including murder and rape that can also carry a maximum of the death penalty. The prosecution has demanded maximum punishment as all the 16 charges have proved. The major development came after 100 days of the brutal crime. The quantum of punishment will be pronounced on November 9 (Thursday). 
The court said that the prosecution was able to prove all the 16 charges against the accused. The prosecution, seeking capital punishment against the accused, said it was "unparalleled cruelty". The defense counsel asked for the mental status of the accused to be examined however said that no mental problem was suspected. At this stage, the court asked if he had a mental health report. The court also inquired whether the accused had undergone any changes. The prosecution pointed out that even after 100 days of the incident, there was no change in the accused. The prosecution also stated that the report of the jail authorities can be produced.
A special team was formed to investigate the brutal act and the chargesheet was filed within 30 days. The trial, which started on October 4, was completed in 26 days and the verdict is being pronounced swiftly. 
The appalling incident that sent shockwaves across the state took place on July 28. The lifeless body of the five-year-old girl was tragically discovered in a garbage yard, almost a day after she was abducted from her family's rented house in Aluva, near Kochi. 
The incident took place while her parents were away at work. The victim was the daughter of Ramdhar Tiwari, hailing from Bishambharpur in Bihar's Pashchim Champaran district. She was just a Class 1 student at a local school, and her family resided in a rented apartment within the Choornikara Panchayat.
The heart-wrenching discovery of the 5-year-old's lifeless body was made by labourers cleaning the Aluva market premises, who came across a sack in an abandoned location. Swiftly informing the police, they uncovered the little girl's body inside the sack, adding a grim resolution to the devastating ordeal.
The police also found that Alam was a POCSO case accused in Uttar Pradesh's Ghazipur. The Ernakulam rural police informed that he was booked for attempting to molest a 10-year-old in 2018. Alam was arrested in the POCSO case and was jailed for a month in Ghazipur. He was later released on bail and was absconding.
 
Last Updated Nov 4, 2023, 11:54 AM IST