Raj Bhavan under surveillance alleges Governor; TMC MP Mahua Moitra takes dig at 'his bosses from Gujarat'
Raj Bhavan has been placed under surveillance "undermining the sanctity" of the institution, the Governor of West Bengal stated, prompting Trinamool MP Mahua Moitra to respond on Twitter. Dhankhar alleged that the administration is acting in a manner that is "seriously compromising" the activities of political opponents.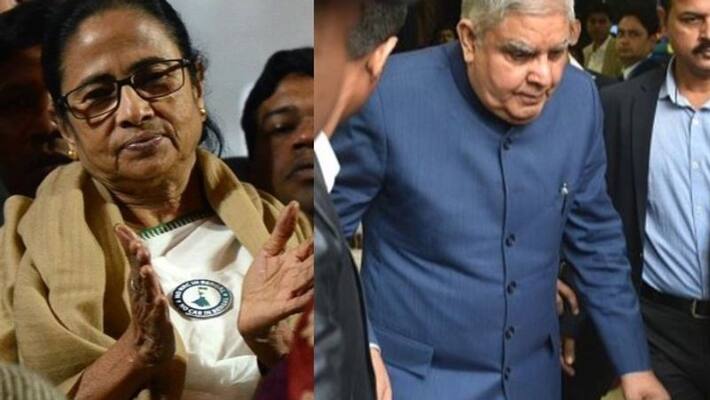 The Trinamool Congress retaliated to "surveillance at Raj Bhavan" remarks of Governor Jagdeep Dhankhar. TMC MP Mahua Moitra responded to the statement of the Governor on Twitter.
What did the MP of Krishnanagar say?
The issue took place over the tea party which was held in Raj Bhavan on Independence Day. Governor Jagdeep Dhankhar was very angry when the chief minister of West Bengal did not accept his invitation on Saturday (15 August). He openly criticised the behaviour of the chief minister. The Governor said that this type of incident had never happened in any state.
Although the chief minister was invited by the Governor for an Independence Day function, she did not attend. It is not just anti-democracy; it is disobedience to the law and order of the country. "How can democracy be protected if there is always a clash with the Central government? We have to work while maintaining a mutual relationship with the Centre", he stated.
After receiving negative comments, Dhankhar alleged that Raj Bhavan has been put under surveillance. A lot of information is being leaked to the state government, he stated, adding that those who are doing this will be found out soon. "Appropriate action will be taken against those whose names come up in the investigation", he remarked.
Members of the Trinamool Congress became furious upon hearing the remarks of the Governor. Mahua Moitra tweeted stating, "Uncleji now claims he and WB Raj Bhavan premises under surveillance. Believe me, that's something your bosses from Gujarat do better than anyone else - any of us would be novices at it."
Jagdeep Dhankhar sharply criticised the recent violence over hoisting the flag on Independence Day on Saturday (15 August). In this context, the constitutional head of the state blamed the chief minister of West Bengal. The Governor again targeted the government over the law and order situation in the state. "My head is bowed in shame," he said.
"What has never happened in any state has happened in this state. There was an incident of political violence on Independence Day, including the hoisting of the national flag. It is a disrespect to the national flag which is clearly visible after whatever happened on Independence Day, he remarked.
This was not the end of Dhankhar's ire. He questioned the work of the administrative officers of the state. The Governor said, "Are you a servant of the people or a political servant? You have to be free of politics. If not, you have to hold yourself responsible for their deeds."
Last Updated Aug 17, 2020, 12:54 PM IST