Agusta scam: Italian firm allotted ₹50 crore to 'manage' media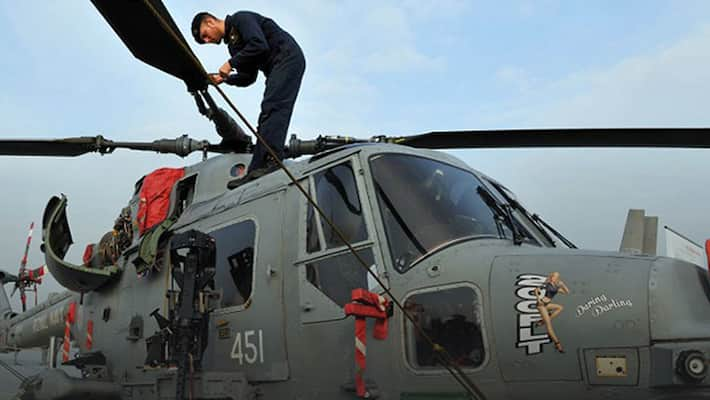 BJP today raised the AgustaWestland issue in Lok Sabha, expressing concern over the reported misuse of media by the Italian company which had earmarked Rs 50 crore for the purpose to clinch the VVIP chopper deal.

Amid strong protests from Congress for allowing raising the issue, Lekhi said it was unfortunate that media which is an organ of healthy democracy has been "misused".

"It amounts to misuse of the freedom of expression. It is irresponsible as media is part of democratic structure", she remarked.

Congress leader Mallikarjun Kharge, supported by party colleagues, protested to Speaker Sumitra Mahajan. "I respect you much. You should not have allowed this. Please don't do this", he was heard remarking.

Amid the protests, the Speaker adjourned the House for the lunch recess.

Reports had it Christian Michel, a British businessman and an alleged middleman in the deal, was paid millions of dollars by AgustaWestland.

A large portion of the money paid by AgustaWestland to Michel is "completely disproportionate" to the work he did for the company, the Milan Court of Appeals has held. Interpol issued a red corner notice against Michel on India's request in December 2015.

The Milan court had noted that Michel was paid over 44 million euros by AgustaWestland for various contracts, which included a deal to supply spare parts for Indian naval helicopters and a post-contract service deal for the VVIP chopper contract.
Last Updated Mar 31, 2018, 6:53 PM IST