No Indian will be left behind in Afghanistan, assures Modi govt
Based on the preliminary estimation, nearly 500 Indians are stranded in Afghanistan.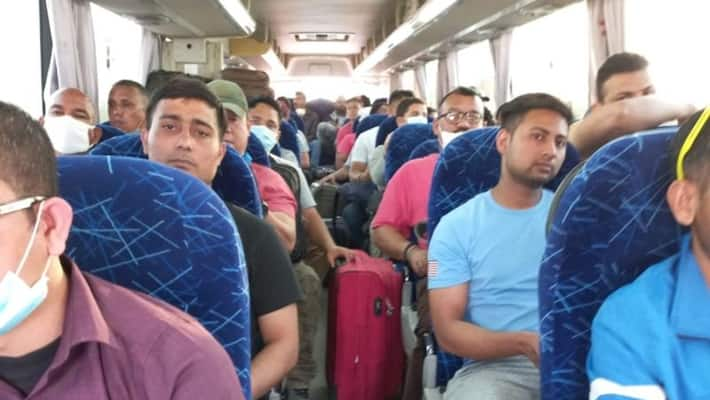 Even as India stepped up the evacuation process, Minister of State for External Affairs V Muraleedharan has assured that all Indians will be brought back to the country from Afghanistan. 
Amidst the deteriorating situation in Kabul, the Indian Air Force has evacuated a total of 350 people in three phases. Among the evacuees were over 60 Afghans who were also brought back.  
Addressing media persons, Muraleedharan said, "The government has sped up its evacuation process to bring stranded Indians from Afganisthan at the earliest. The government will bring back all Indians, including Malayalees, who want to return to their home."
In an effort to make the evacuation process smooth, the government has established Afghanistan special cell to assist stranded Indian nationals, who wish to return back to India. 
"In the initial stage of the evacuation operation, employees of the Indian Embassy were brought back. Following this, all Indians, including Malayalees, who have sent requests through MEA's helpline and an e-mail will be brought back soon," he said.
"Based on the preliminary estimation, nearly 500 Indians are stranded there. The Indian government will take measures to ensure their safe travel to the Kabul airport," the minister added.
The remarks by the union minister came hours after Kerala Chief Minister Pinarayi Vijayan commended the External Affairs Ministry and the Prime Minister's Office for their effort in the evacuation of Indian nationals, including Malayalees
He also urged people from Kerala who are in need of assistance to get ub touch with the MEA's 24x7 Special Afghanistan cell.
Last Updated Aug 22, 2021, 10:57 PM IST