Abhishek Singhvi issues a clarification about posting tweet on threat Turkey poses to India
Senior Congress leader Abhishek Singhvi's tweet on Turkey posing a threat to India and later, a disclaimer on the same has left many wondering
Bengaluru: While actor Aamir Khan visits Turkey and First Lady, angering several netizens, senior Congress leader Abhishek Singhvi put out a post saying Turkey is dangerous to Indian interests. 
He had said, "(Turkey's President Recep Tayyip) Erdogan is on a mission to become a new self-appointed Caliph. He has always been anti-India and Turkey's religious directorate under him is funding extremism in India. Turkey is the biggest invisible threat for India. Erdogan or any of his acquaintances shouldn't be trusted."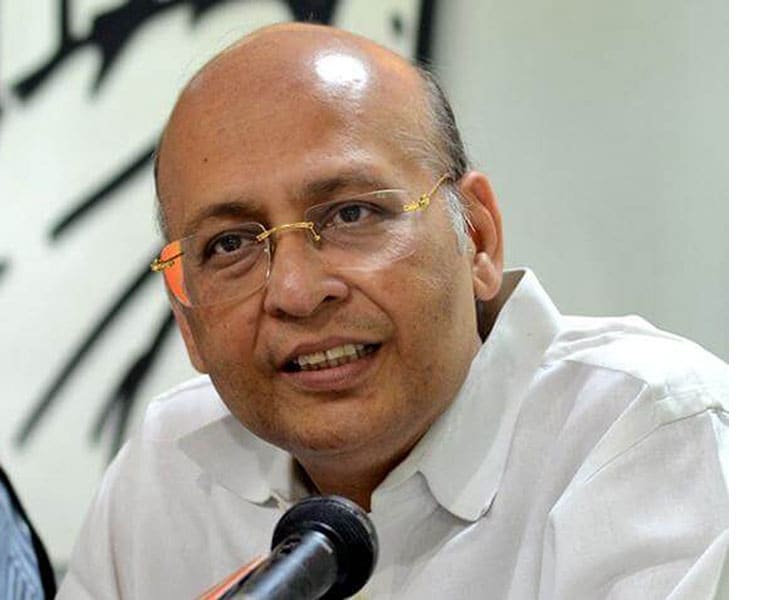 But interestingly, he did a U-turn and added it had nothing to do with the visit of Aamir Khan, as he is a free citizen. 
"My tweet today had nothing to do with Aamir. Neither mentioned nor tagged him! It's my independent view on Turkey. Aamir is a free citizen, can meet whom he wants to and do what he likes. Connecting unconnectibles!"
Some did question the volte-face of the Congress leader. 
Well, Aamir Khan is accused of going to aa country which does not have kind words for India and its internal affairs. 
Erdogan had his own myopic view as Narendra Modi-led Indian government had abrogated the long-standing issue of Article 370 and 35A last year. 
When he made such remarks, India did not keep quiet. It reacted strongly. 
In a strongly worded letter, MEA had responded thus:
"We call upon the Turkish leadership to not interfere in India's internal affairs and develop proper understanding of the facts, including the grave threat posed by terrorism emanating from Pakistan to India and the region."
Meanwhile as Aamir Khan's pictures went viral, netizens questioned his motive. The Khans were accused of not meeting Israeli Prime Minister Benjamin Netanyahu when he had visited India in 2018. 
The decision not to meet the Israeli PM was a mark of protest against persecution of the Palestinian people by Israelis.  
Last Updated Aug 19, 2020, 4:15 PM IST