6-year-old Malayali chef makes 'puttu' at Ellen's show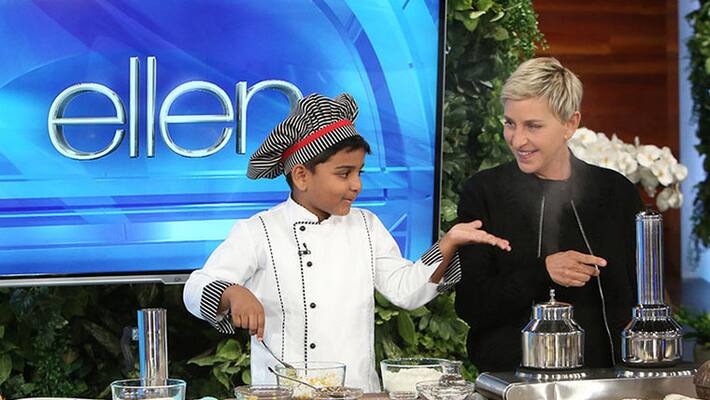 Nikhil Raj aka Kicha, is a six-year-old chef from Kochi who became an overnight star after he cooked Kerala's traditional breakfast 'puttu' or steamed rice cake at Ellen DeGeneres's show on Friday. 
Chef Kicha is already an internet sensation because of his extraordinary culinary talent at this young age. He started cooking when he was just 4-years-old and has a YouTube channel which has over 40000 subscribers. His channel- KichaTube, where he has uploaded over 30 videos, is already a hit among the foodies worldwide. According to His love for cooking has even helped him strike a $2000 deal with Facebook a couple of months ago to amuse his fans with his cooking skills. 
Kicha's love and dedication towards food won him a spot in Hollywood after popular American talk show host Ellen DeGeneres invited him to her show. He even managed to teach Ellen to say 'puttukutti' which is a steaming vessel exclusively used to make 'puttu'.
Kicha, in the show, very patiently explains Ellen how to make 'puttu' and even makes the popular host taste it. In the end, she is seen declaring that she loved it. She even posted the video on her page and called Kicha a cutie. 
Last Updated Mar 31, 2018, 6:42 PM IST