24-year-old Air hostess found dead with slit throat at her flat in Mumbai, probe underway
A trainee air hostess was found dead in suspicious conditions at her flat in Mumbai's Powai area, police informed on Monday. The girl was a trainee air hostess and had recently been selected.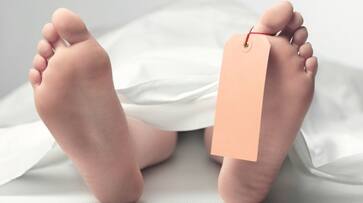 A 24-year-old woman flight attendant has been found dead in an apartment in Mumbai following which police have registered a case of murder, an official said on Monday. The deceased, Rupal Ogrey, was from Chhattisgarh and arrived in Mumbai in April to train with Air India, according to the official.
She was found dead late Sunday night in a flat at N G Complex on Krishanlal Marwah Marg in the Marol area of suburban Andheri, he said. She lived at her flat in a plush housing society of Andheri with her sister and her boyfriend - who had gone to their hometown a few days ago.   
Police have arrested a 40-year-old man, who work as a sweeper in the society, in connection with Ogrey's murder. He is currently being interrogated by the officials. 
Rupal's family members had asked her friends in Mumbai to check on her after she did not pick their calls yesterday.  When the family's local friends went there, they found the flat locked from inside and there was no response to the doorbell.
Later, they contacted the Powai police and with their help, opened the flat using a duplicate key, the official said. The woman was found lying with her throat slit. She was immediately rushed to Rajawadi Hospital where she was declared dead before admission, he said.
On the basis of primary information, the police have registered an FIR under Indian Penal Code section 302 (murder), the official said, adding a probe is on into the case.
Last Updated Sep 4, 2023, 3:12 PM IST