20 people who returned to Mangaluru in repatriation flight from Dubai test positive for COVID-19
20 persons who returned to Karnataka's Mangaluru in a repatriation flight from Dubai two days ago have tested positive for coronavirus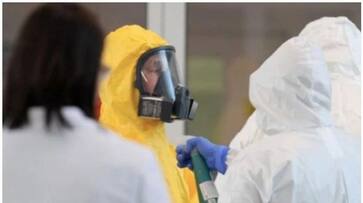 Mangaluru: Almost 20 passengers who returned to Mangaluru from Dubai in a repatriation flight have tested positive for coronavirus. According to reports, the 20 people reached two days ago.
Their test results came on Thursday night. The people who tested positive for novel coronavirus are from Dakshina Kannada and Udupi. Meanwhile, the 20 patients are shifted to Wenlock district hospital from different hotels, where they were quarantined. 
Tested negative in Dubai: 
According to reports, before boarding the flight to Mangaluru, the passengers were subjected to a rapid test in the airport and tested negative for the virus. The 168 passengers underwent a rapid test, which is an antibody-based test.
After reaching Mangaluru, they were tested positive in the RTPCR test. 
Out of the 168 passengers, 38 were pregnant women, ill patients and senior citizens, according to reports.
28 new coronavirus cases were reported on May 15 in Karnataka, according to data released by the ministry of health and family welfare. This brings the total reported cases of coronavirus in Karnataka to 987. Among the total people infected as on date, 460 have recovered and 35 have passed away.
Last Updated May 15, 2020, 12:36 PM IST