'Israel is a terrorist country...' Kerala CPI(M) leader M A Baby defends Hamas attack
Former Kerala Education Minister and CPI(M) Polit Buro member M A Baby termed Israel a 'terrorist country' amid the ongoing war between Israel and Palestine. Hamas, an Islamic militant group, has governed the Gaza Strip since winning elections in 2006.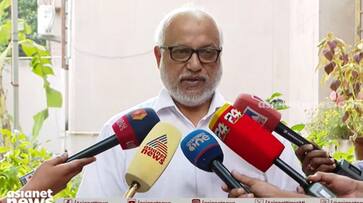 New Delhi: Communist Party of India (Marxist) Politburo member M A Baby backed Palestine and termed Israel 'a terrorist country'. He said that the attack carried out by the Hamas is only a retaliation to what Israel has done before. The former Kerala Education Minister said that the Narendra Modi-led government has taken a 'unilateral stand' and contradicts Mahatma Gandhi and Jawaharlal Nehru's stand on the Israel-Palestine dispute.
Also read: Israel-Palestine War Timeline: 18 deadly wars in 75 years
"Prior to the recent incidents, Israeli strikes on Palestinians claimed the lives of 248 people this year, 40 of them were children. At least one Palestinian person is killed daily by Israeli armed troops. However the media ignores the fact that the strike by Hamas is a kind of retaliation against Israel," added Baby.
"If you are terming Hamas a terrorist group, then you have to admit that Israel is also a terrorist state. The time has come to recognise Palestine as an independent country with eastern Jerusalem serving as its capital", Baby told reporters on Sunday in New Delhi.
The Communist Party of India (Marxist) Politburo, meanwhile, strongly denounced the strikes and counterattacks between Hamas and Israeli forces.
"Already, many human lives have been lost, and the situation is poised to escalate causing more deaths and miseries. This confrontation must end. The most right-wing Netanyahu government in Israel has been indiscriminately occupying Palestine lands and establishing Jewish settlements in the West Bank," said a press statement issued by the politburo.
In response to a barrage of rocket attacks by the Palestinian armed group, Hamas, in southern Israel on Saturday morning, the Israeli Army launched 'Operation Iron Swords' in the Gaza strip hours after declaring a state of war. According to reports, Israel Prime Minister Netanyahu has issued an Official Declaration of War, marking a major offensive against Hamas in the southern regions of Israel and along the Gaza Strip. Additionally, Israel has activated more than 10,000 Reservists to bolster the country's defense forces.
Also read: Israel-Hamas war: IAF retaliates in waves
 
Last Updated Oct 9, 2023, 4:47 PM IST