Kamal Haasan visits Madras varsity to join students in CAA protest, shown 'no entry' board
MNM chief Kamal Haasan visited the Madras varsity in Chennai to express solidarity with student protesters over CAA.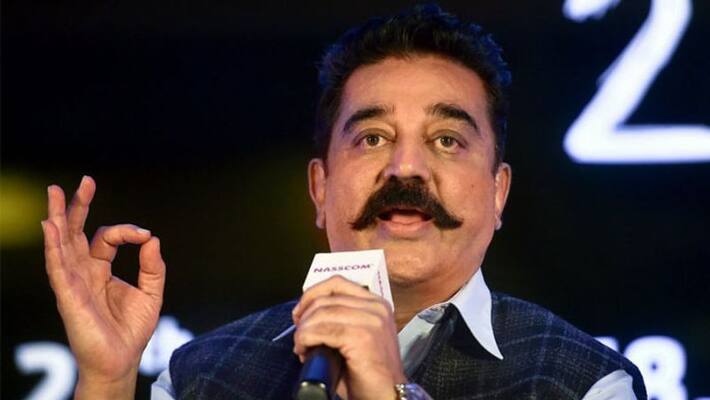 Makkal Needhi Maiam chief Kamal Haasan on Wednesday visited the Madras University premises here and expressed solidarity with students protesting against the Citizenship Amendment Act.
Haasan was, however, not allowed to enter the main campus. He spoke to the agitating students from behind the main gate of the university, opposite the Marina Beach.
The MNM chief said he was at the varsity to express solidarity with the students, who are protesting for the third consecutive day on Wednesday.
When asked about Haasan not being allowed into the premises, a police official said they had no role to play in allowing or disallowing anyone.
"The gate keys are with varsity officials. Check with them," a senior police official said. Varsity officials were unavailable for a comment.
On December 17, Kollywood actor Kamal Haasan had called for a press conference and said that he and his party, Makkal Needhi Maiam (MNM) are in support of the students of Jamia Millia University. 
The actor-turned-politician had also slammed Prime Minister Narendra Modi and said that democracy is in grave danger.
Addressing the media about police action at Jamia Millia Islamia (JMI) and AMU, Kamal Haasan had said, "The young would have to be politically aware, and they should ask questions. If their questions are avoided, then democracy is in danger."
The actor's comments came to light after Delhi Police registered two FIRs about property damage and riots in connection with the violence that erupted during the protest against Citizenship Amendment Act in Jamia Nagar, Delhi, on Sunday.
Last Updated Dec 18, 2019, 6:13 PM IST