Navy Day 2022: Celebrations likely to be held outside Visakhapatnam; Mumbai might be new venue
Reports suggest that authorities have decided to hold this year's Navy Day celebrations outside Visakhapatnam. Meanwhile, sources have reported that Mumbai is being considered as a new venue, but it has not yet been decided.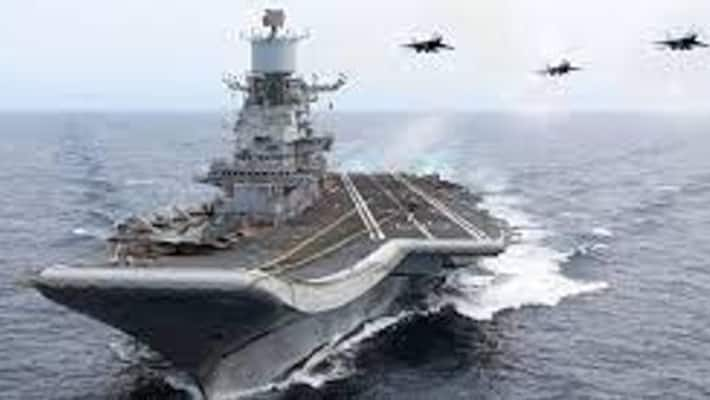 Authorities have taken a decision to hold the annual Navy Day celebrations later this year outside Visakhapatnam, sources said on Tuesday. The choice of the new venue is "not finalised yet", but Mumbai is being considered, they said. Next year's Army Day Parade will take place outside of Delhi, according to earlier today's statements from government sources.
According to recent announcements from Indian Air Force authorities, this year's Air Force Day would also take place outside of its usual location at Hindon Airbase in Ghaziabad on October 8. A navy source said "yes" when asked if the Navy Day celebrations will also be moved to a location outside of Visakhapatnam, but added that "the new venue has not been finalised yet."
Also Read | Army Day celebrations to move out of Delhi from 2023
According to the Indian Navy website, "the nation commemorates December 4 every year as Navy Day in memory of those who made the ultimate sacrifice and in commemoration of Operation Trident when the ships of the Indian Navy delivered a lethal and powerful missile attack on Karachi harbour, paving the way for a great victory for India during the 1971 Indo-Pak war."
Every year, a sizable number of ships from the Indian Navy as well as other ships of all classes and capabilities congregate at Visakhapatnam to celebrate the historic day in style. As part of "Swarnim Vijay Varsh," India also commemorated the golden anniversary of winning the war in 1971 last year.
Also Read: Indian Air Force to retire Abhinandan Varthaman's MiG-21 squadron on September 30: Report
Every year, a large number of Indian Navy ships and other vessels of different classes and capabilities gather in Visakhapatnam to mark the historical day. In 2021, India celebrated the golden jubilee of the victory of the 1971 war as 'Swarnim Vijay Varsh'.
Last Updated Sep 21, 2022, 9:31 AM IST