Defence Ministry signs contract with L&T for 41 indigenous Modular Bridges worth Rs 2,585 crores
In a major boost to indigenisation of defence equipment under Prime Minister Narendra Modi's vision of 'Aatmanirbhar Bharat', Ministry of Defence has approved the proposal for indigenous manufacture of 41 sets of Modular Bridges for the Corps of Engineers of the Indian Army.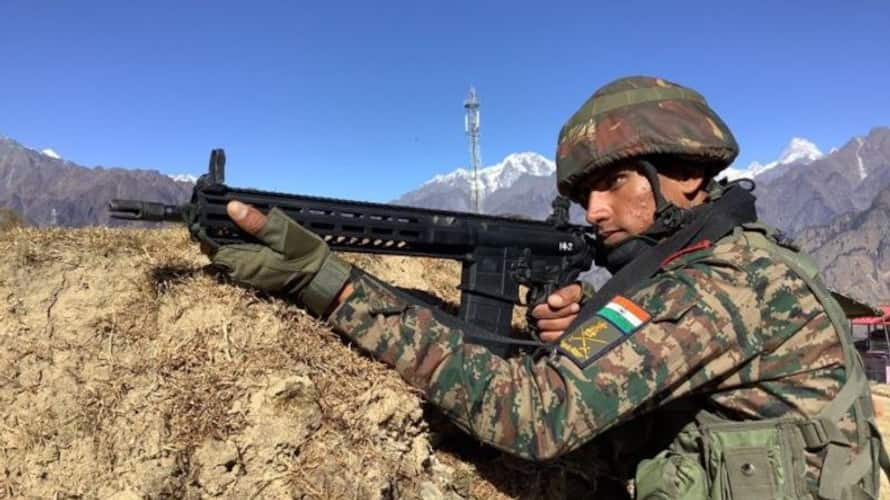 The Defence Ministry on Wednesday signed a contract with the leading private sector company, Larsen & Toubro (L&T) for procurement of 41 modular bridges worth Rs 2,585 crore for Indian Army, in an effort to give a boost to the Narendra Modi government's vision of 'Aatmanirbhar Bharat'. 
The game-changing bridges which have been designed and developed by the DRDO will be used by the Indian Army's Corps of Engineers. These bridges would replace the manually-launched Medium Girder Bridges (MGB), which are currently operational in the force. 
Also Read | Military equipment worth Rs 1.93 lakh crore imported over last five years: Govt
Know about the Modular Bridges:--
Each set of the modular bridge will comprise of seven carrier vehicles based on 8x8 Heavy Mobility Vehicles (HMVs) and two launcher vehicles based on 10x10 HMVs.  They would have capacity of mechanically launching a single span fully decked 46-meter assault bridge.  The bridge can be employed over various types of obstacles like canals and ditches with quick launching and retrieval capabilities.  The equipment is highly mobile, versatile, rugged and capable of keeping pace with wheeled and tracked mechanized vehicles.
 
How it is different from current manual girder bridge?
The modular bridges have increased time-span i.e. less time for construction and mechanical launching with retrieval capability. It will give a major boost to the bridging capability of the force on the Western Front, bordering with Pakistan. 
"The project will showcase India's progress in designing and developing world class military equipment and pave the way for enhancing defence exports to friendly countries," the defence ministry said.
Also Read | Army urgently seeks 48 jetpack suits, 100 robotic mules, 130 tethered drones and jammers
Last Updated Feb 8, 2023, 8:23 PM IST