IAF's Sukhoi-30, Mirage-2000 fighter jets crash near MP's Gwalior; one pilot killed
Two Indian Air Force fighter jets - a Sukhoi-30 and Mirage 2000 - crashed in Madhya Pradesh's Morena on Saturday. Defence Minister Rajnath Singh is in touch with the IAF chief VR Chaudhari and is continuously monitoring the situation.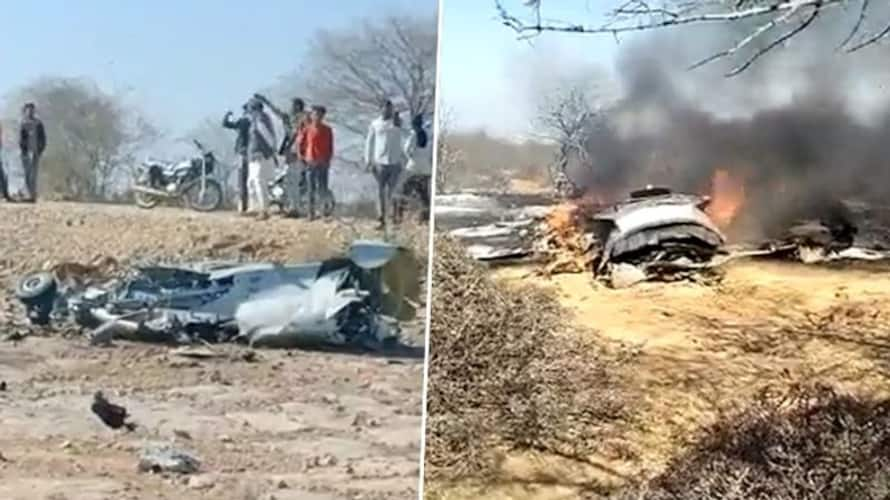 A Sukhoi 30MKI and a Mirage-2000 aircraft of the Indian Air Force collided on Saturday during a routine training exercise, killing the pilot. The collision occurred in the Morena area of Madhya Pradesh. According to officials, the pilot of the Mirage-2000 lost his life while the two pilots of the Sukhoi-30MKI bailed safely.
The Indian Air Force (IAF) issued a statement stating that "two fighter aircraft of IAF were engaged in an accident near Gwalior this morning." It stated that the planes were in route to a regular operational flying training trip. "Three pilots were engaged, and one of them suffered fatal injuries. To find out what caused the mishap, a probe has been ordered," the IAF said.
Morena District Collector Ankit Asthana said debris of both aircraft fell in the Pahargarh area of the district. He said that some debris also fell in the Rajasthan region of Bharatpur, which borders Madhya Pradesh. According to the official, the two fighter planes took off from the Gwalior airport, which also serves as an IAF facility.
 According to officials in the Defence Ministry, Chief of Air Staff Air Chief Marshal V R Chaudhari briefed Defence Minister Rajnath Singh on the accident of two IAF aircraft. According to the sources, Singh is keenly following the events.
Meanwhile, Madhya Pradesh Chief Minister Shivraj Singh Chouhan took to Twitter and wrote: "The news of the crash of Sukhoi-30 and Mirage-2000 aircraft of the Air Force near Kolaras in Morena is very sad. I have instructed the local administration to cooperate with the Air Force in quick rescue and relief work. I pray to God that the pilots of the planes are safe."
Also Read | Aircraft crashes in Rajasthan's Bharatpur, technical snag suspected
(WIth PTI inputs)
Last Updated Jan 28, 2023, 3:13 PM IST