13 ridiculous statements from Pakistan on the India-China Standoff
First Published 15, Oct 2020, 5:46 PM
Ever since fresh tensions broke out between Indian and Chinese troops at the Line of Actual Control in India in May 2020, arch-rivals Pakistan has time and again ridiculed the Indian government and the Indian armed forces while stood strong behind its ally China's position over the clash.

It is known that the three nuclear-armed neighbours all have historic disputes over high-altitude border demarcation in the Himalayas. With tensions in Ladakh soaring, we take a look at 13 outrageous remarks made by Pakistan over the Indo-China standoff.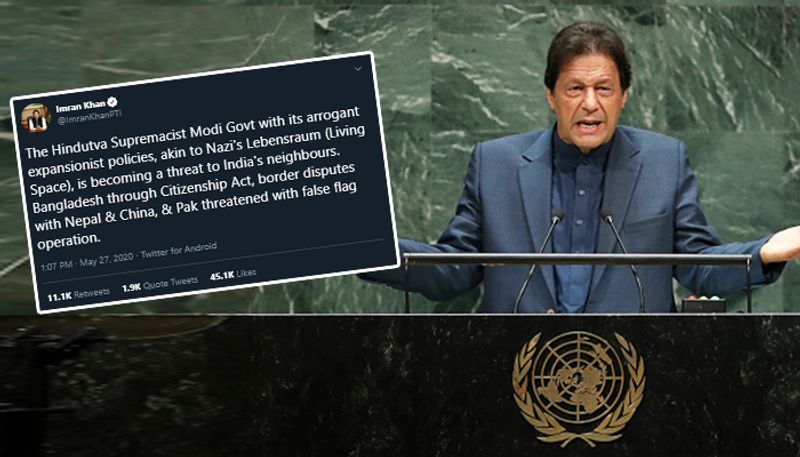 1. Even before June's Galwan Valley clash between India and China, Pakistan's Prime Minister Imran Khan had on May 27 continued his now-familiar method of using 'Nazi' terminology to target India. In a tweet, Imran Khan said, "The Hindutva Supremacist Modi Govt with its arrogant expansionist policies, akin to Nazi's Lebensraum (Living Space), is becoming a threat to India's neighbours. Bangladesh through Citizenship Act, border disputes with Nepal & China, & Pak threatened with false flag operation."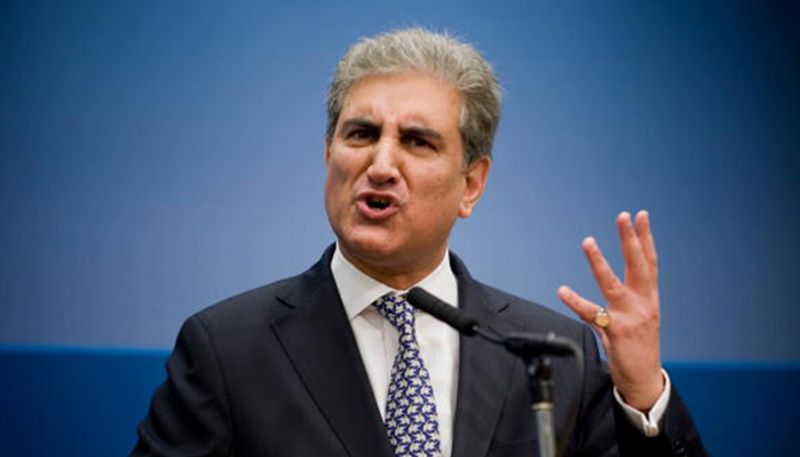 2. On May 28, Pakistan's Foreign Minister Shah Mahmood Qureshi took a jibe at Indian Prime Minister Narendra Modi on twitter saying, "Border disputes with Pakistan, China & Nepal, illegal occupation of IOJ&K, stripping own citizens of rights and interference in Afghanistan has Modi playing with fire. This Indian government does not appear to understand the language of peace and the importance of stability."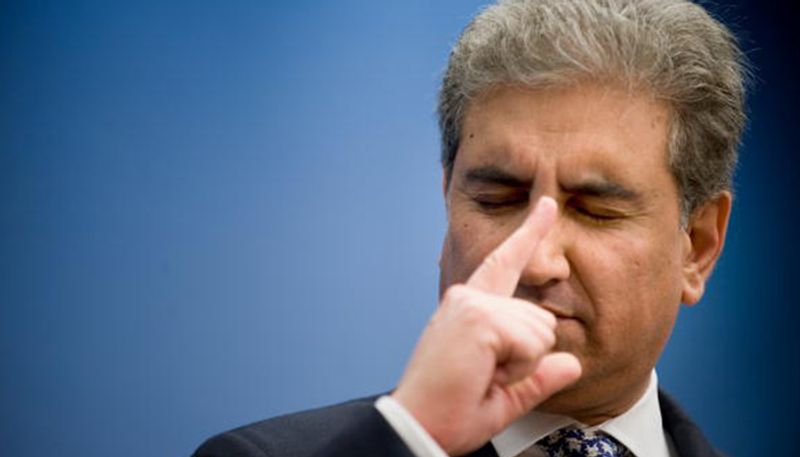 3. Pakistan's Foreign Minister Shah Mahmood Qureshi voiced that China cannot remain ignorant towards India's illegal constructions of roads in Ladakh. Pakistan's Express Tribune quoted Qureshi as saying, "China has always shown tolerance and talked about peace. China is still saying that the issue can be resolved with dialogue but India continues building in the disputed region causing a serious threat to regional peace."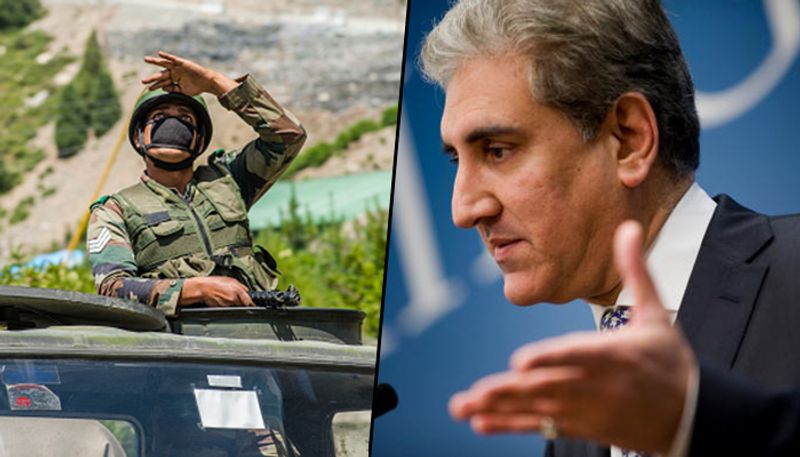 4. Following the Galwan Valley clash on June 15-16, Islamabad blamed New Delhi for the 'bloody clash' in the disputed region. Pakistan's Foreign Minister Shah Mahmood Qureshi said in a statement, "China tried its best to resolve the (border) issue amicably, and through talks. But India did not take it with the same spirit, and continued constructions in the disputed region, which led to a bloody clash."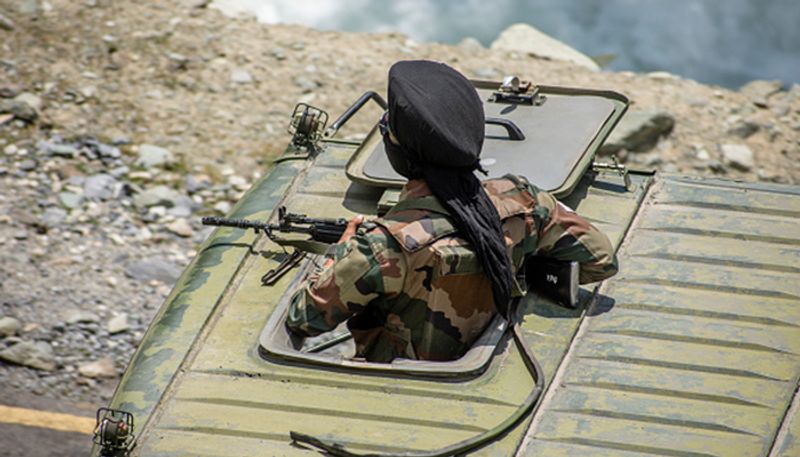 5. Supporting Beijing's "principled" stand on the border dispute with India, Pakistan's Foreign Minister Shah Mahmood Qureshi said, "The 3,500-kilometer [2,174-mile] border of Ladakh and Tibet is a disputed region. If India thinks it can devour this area, then perhaps, it would not be acceptable to China."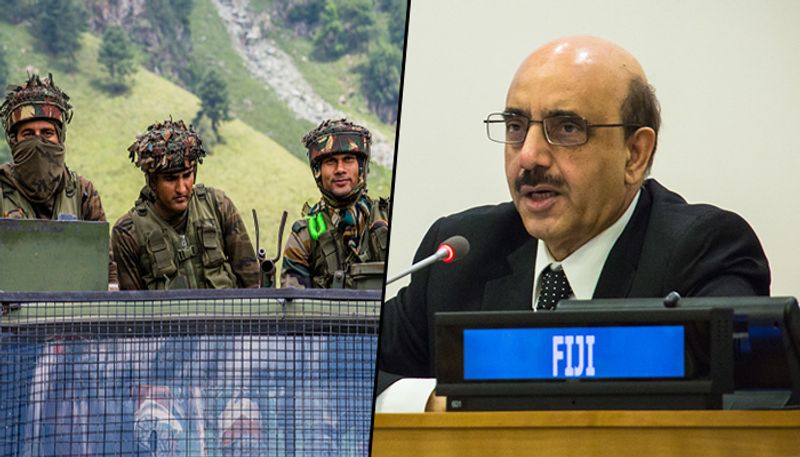 6. In July, Azad Jammu and Kashmir (AJK) President Sardar Masood Khan has said that standoff in Ladakh with China not only further internationalised Kashmir issue but also exposed "spinelessness of the Indian army". "This new development with China has exposed India's cowardice. Even before this clash with China, their army chief had said that they do not want a two-front scenario because this would challenge their military," the AJK president said in an interview with an English language journal.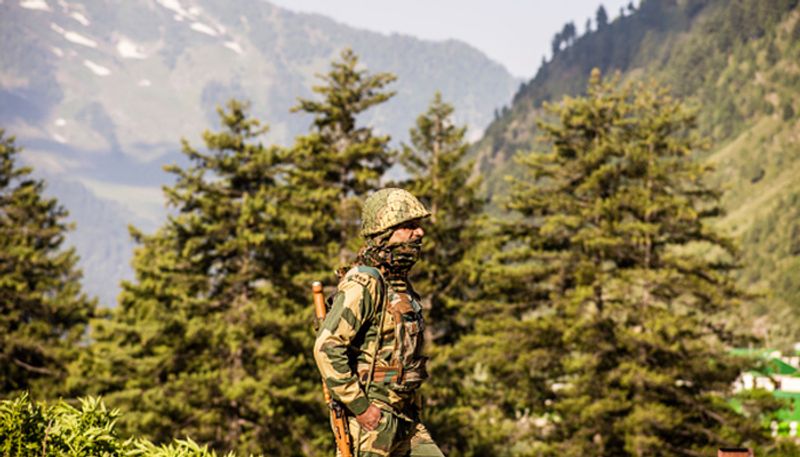 7. AJK President Sardar Masood Khan also said that China had taken decisive action against the Indian troops at the Line of Actual Control (LAC) and added that the potential military alignment between China and Pakistan scares India. "The Indian Army whose history is full of repression against the defenceless people of Kashmir, Assam and the Indian Punjab, cannot fight on a two-front war because it has never fought a war and are not battle-hardened," he added.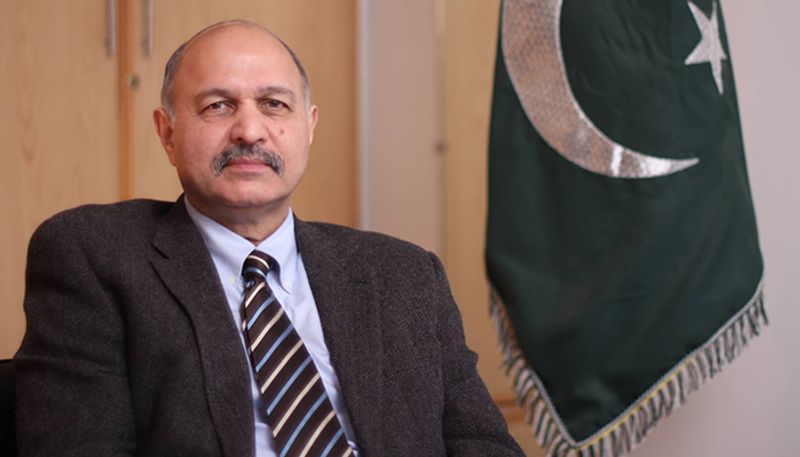 8. In September, Pakistan Muslim League (N) Senator Mushahid Hussain Syed, while speaking to BBC said that until India decides to resolve the dispute through dialogue, Pakistan will continue to back China. "Pakistan will side with China on principle. In principle, India is wrong and knowing this, Pakistan will not side with India, but if it can be resolved through dialogue. Otherwise, India desperately needs to reconsider its egoistic policy in the region," said Syed.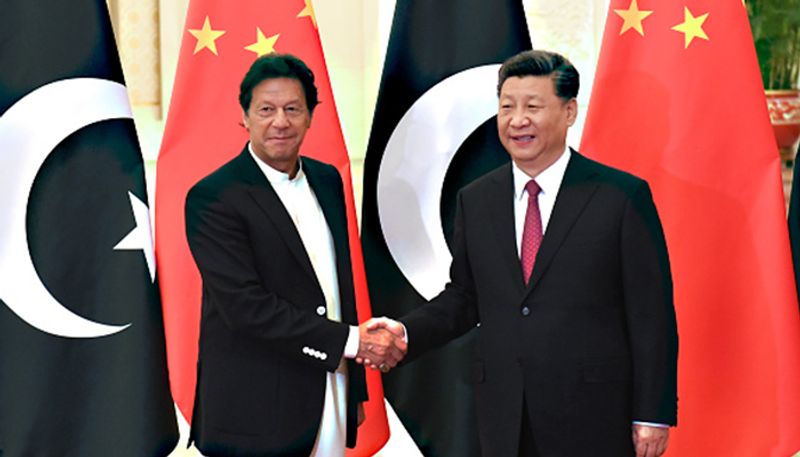 9. What's worse, Pakistan continues to please its ally China even as military and diplomatic talks continue between New Delhi and Beijing. In a tweet on October 1, Prime Minister Imran Khan greeted the People's Republic of China on its 71st Anniversary. He added, "China is a model for developing states to rid themselves of corruption & move their people out of poverty towards prosperity. We in Pak value our unassailable friendship & strategic partnership with PRC."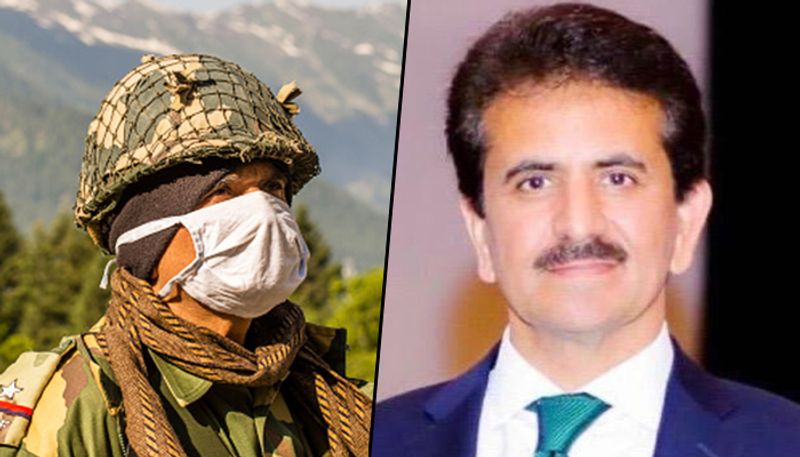 10. On October 9, Pakistan termed as "irresponsible" a statement by the Indian air force chief about India being ready for a "two-front war" with China and Pakistan. Pakistan Foreign Office spokesperson Zahid Hafeez Chaudhri said, "Such provocative statements are a true reflection of [the] RSS-BJP mindset, a dangerous mix of extremist ideology and hegemonic designs."
11. Pakistan Foreign Office spokesperson Zahid Hafeez Chaudhri added, "While making such braggadocio, the Indian air force chief must not forget India's defence limitations, so embarrassingly exposed to the world, first during its misadventure in Balakot and more recently in Ladakh."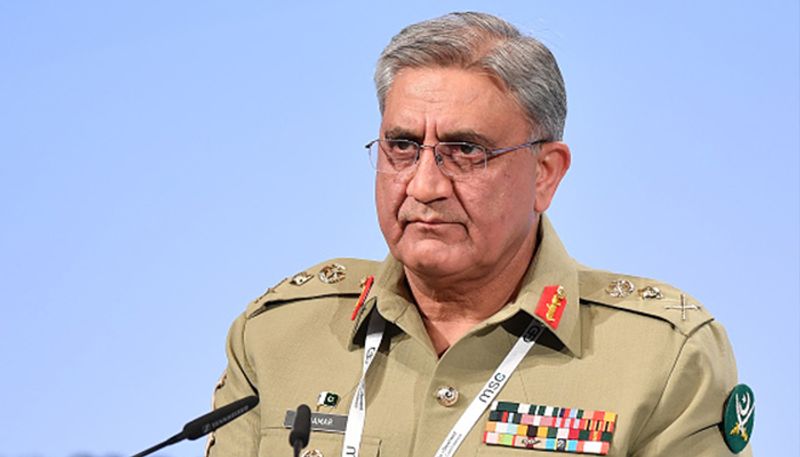 12. Pakistan Foreign Office spokesperson Zahid Hafeez Chaudhri asked India not to underestimate the resolve of the Pakistani nation and the preparedness of its armed forces against any "ill-conceived misadventure by India".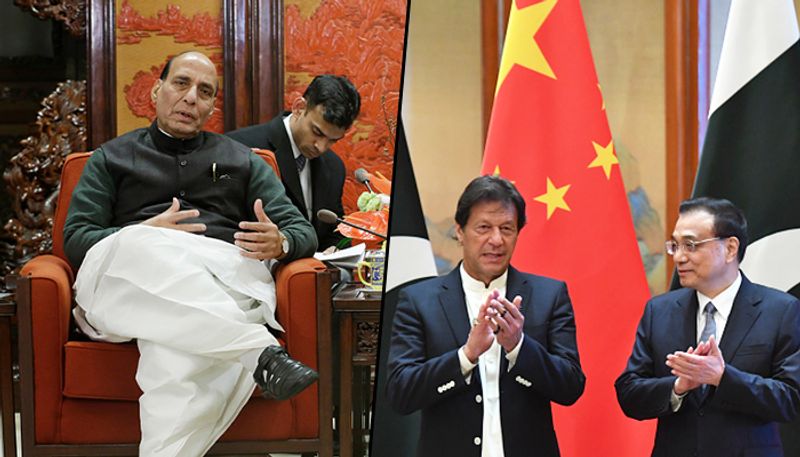 13. Indian Defence Minister Rajnath Singh on October 12 said that China and Pakistan were creating conditions that would inflame the border dispute, evoking a sharp response from Islamabad. In response, Pakistan's foreign ministry rejected Singh's "unwarranted and irresponsible comments", calling it "another manifestation of the Indian government's incurable obsession with Pakistan." A foreign ministry statement said, "Pakistan also condemns the malicious Indian propaganda against the long-standing, close Pakistan-China friendship. It is preposterous for a country that is compulsively expansionist and a brazen practitioner of state-terrorism to level charges against others."