Priyanka Chopra to Jennifer Lopez: 5 celebrities who are fans of Cristiano Ronaldo
First Published 8, Nov 2020, 2:12 PM
Cristiano Ronaldo is a five-time Ballon d'Or winner. He currently plays for Juventus, having previously played for big clubs like Manchester United and Real Madrid. He represents Portugal at the international level, having won a couple of titles with them.
When it comes to the greatest footballer of all-time, there are a couple of names that comes to one's mind. Besides Argentina's Lionel Messi, Portugal's Cristiano Ronaldo is another name that is debated upon.
While both have an age difference of two years, Ronaldo is the younger one, as he is also rated as one of the most handsome footballers. Consequently, he has dated a number of hotties.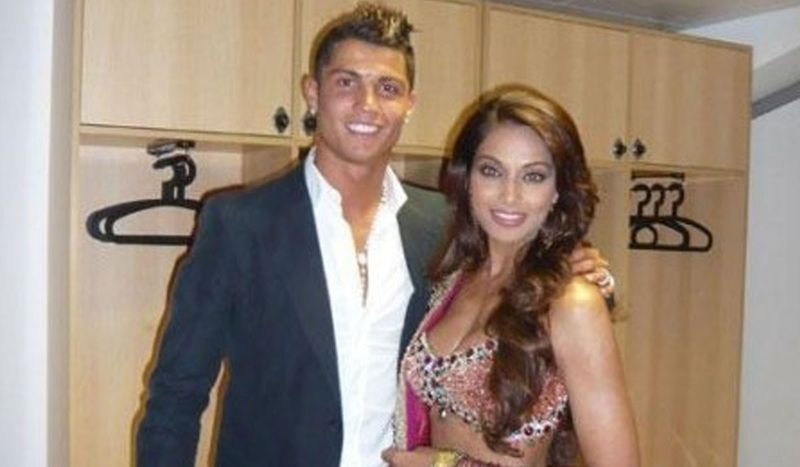 Naturally, he has billions of fans globally, while there are a few celebrities who support and cheer him throughout. In the same light, we take a look at five of his celebrity fans.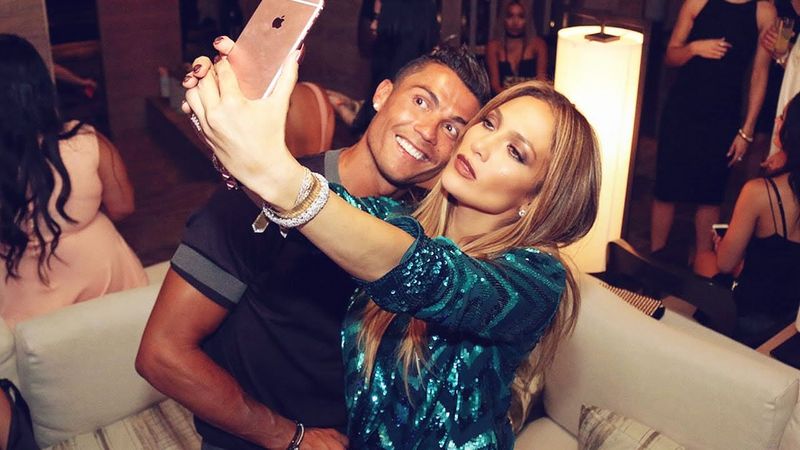 Jennifer Lopez: The singer-cum-model and actress herself has millions of fans. Nonetheless, she happens to be a fan of Ronaldo, along with her cousin Tina Rios. She had met him at a nightclub in Portugal, where they also shared a hug, as it was the birthday of Rios.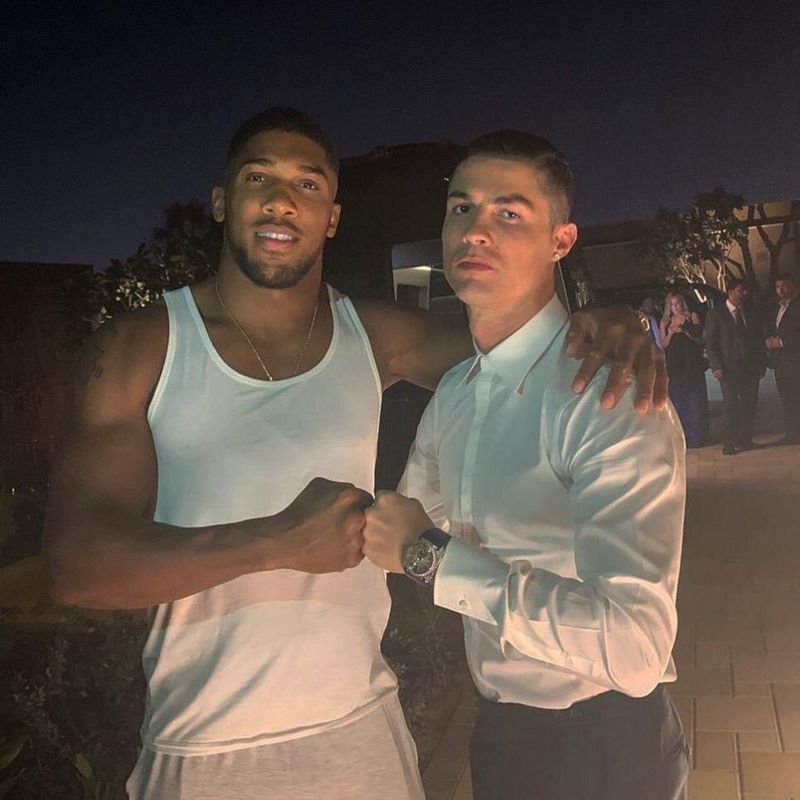 Anthony Joshua: The British professional boxer, who won silver during the world championships, too, happens to be a great fan of the Portuguese. In fact, Joshua considers him as one of his inspirations. "He's the don. It's just the little things he does. He will train by himself afterwards to work on what he wants to do on the pitch. I was speaking to Rio Ferdinand who said he was the only one in the team that had masseuses, nutritionists, and psychologists so he had the desire," he had said some time back.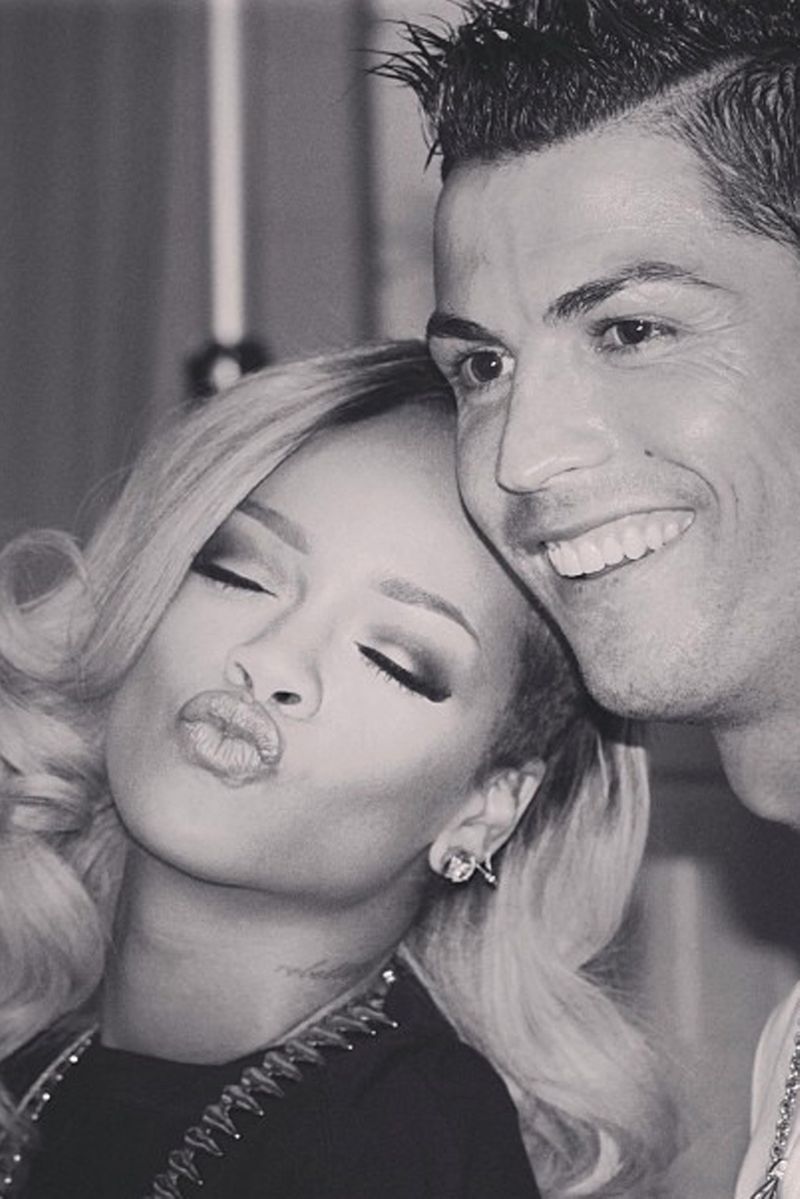 Rihanna: The singer-cum-actress, too, has never shied away from displaying her support for the Portuguese superstar. While Ronaldo himself is a fan of Rihana, as he has been spotted singing some of her songs, the latter's likeness for him is also understandable, as she had dated Ronaldo's Real Madrid teammate Karim Benzema. Ronaldo had once attended one of Rihana's concert, as the two even clicked a picture together.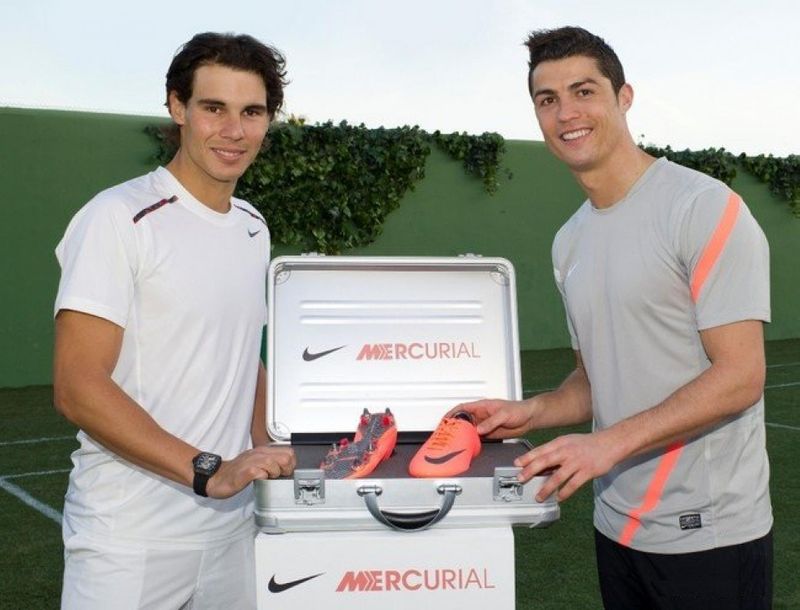 Rafael Nadal: The Spanish 20-time Grand Slam champion, Rafael Nadal has also expressed his fondness for Ronaldo over the years. The two had met on numerous occasions and even clicked photos together. Rafa also happens to be a fan of Madrid. While Ronaldo had finished third in the 2014 Ballon d'Or, Rafa had written to him, "I want to congratulate you on the year you've had. I consider your drive and desire to improve on a daily basis a fantastic example for the younger generations. Congratulations on a great career. I'm grateful to you."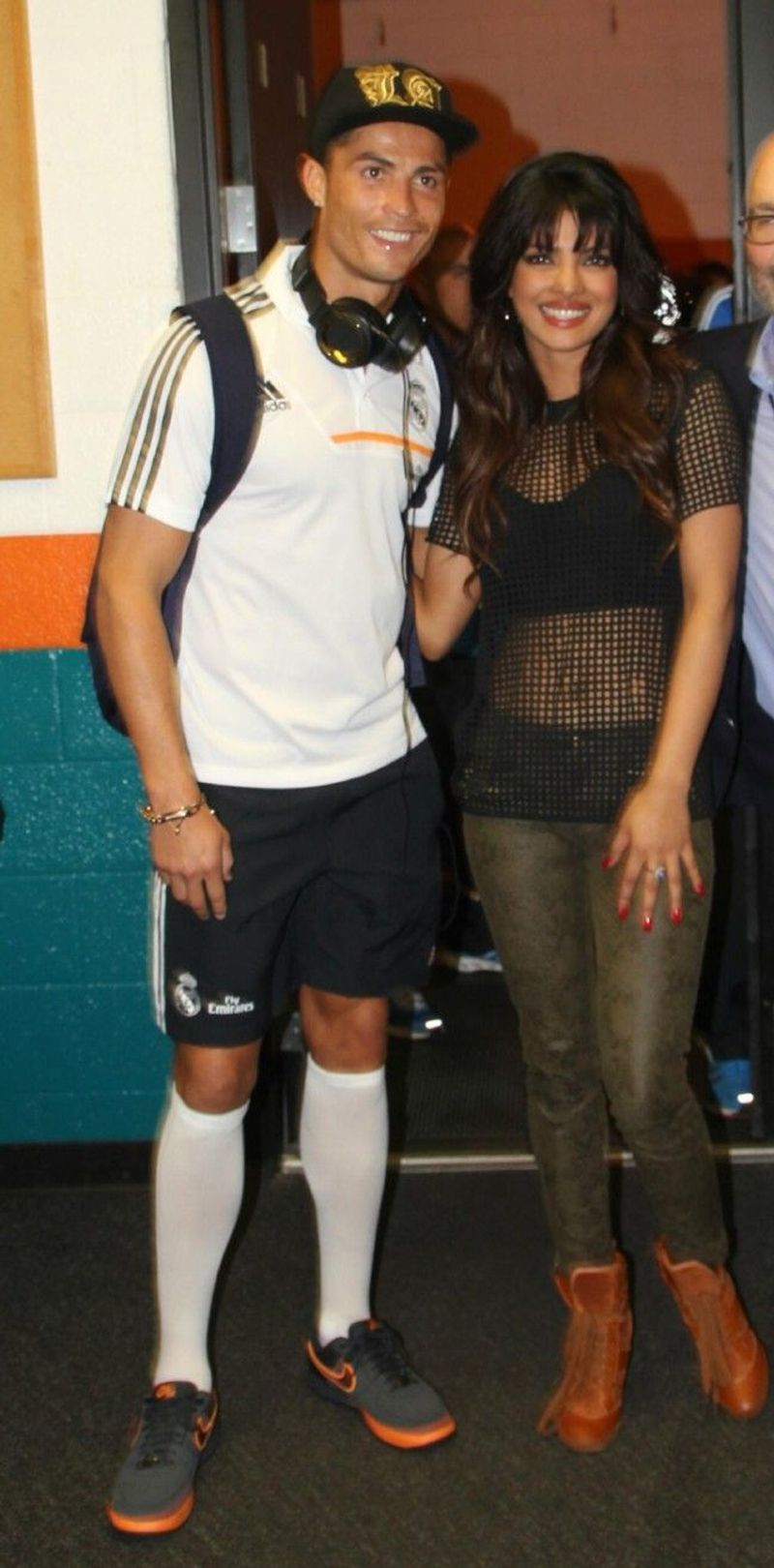 Priyanka Chopra: The Indian princess of Bollywood, too, had once revealed that she is a fan of the Portuguese. It was in 2013 when she had hosted a party in Miami to promote her music album 'Exotic', where a few Madrid stars were present. While she clicked photos with all of them, she posted the Ronaldo's one on her Twitter handle.