West Bengal priests join Trinamool protest against brutal killing of sadhu in Rajasthan
First Published 13, Oct 2020, 12:38 PM
The priests of Bengal roared in protest of the burning and killing of priest in Rajasthan. More than a hundred of priests joined the Trinamool party. MLA Haji Nurul Islam handed over the Trinamool flag to the priests who joined the Trinamool party in Haroa block of Basirhat subdivision.

The chief minister has given special facilities to the priests in the state from the Bangla Awas Yojana. The priests thanked Mamata Banerjee for the special facilities.
Joining the Trinamool, priest Debashis Chakraborty said, "A few days left for Durga puja. A lot of brahmins perform the rituals of Durga puja. But they are not so proficient in Sanskrit language. I would request the chief minister to make arrangements for setting up of Sanskrit Education Center."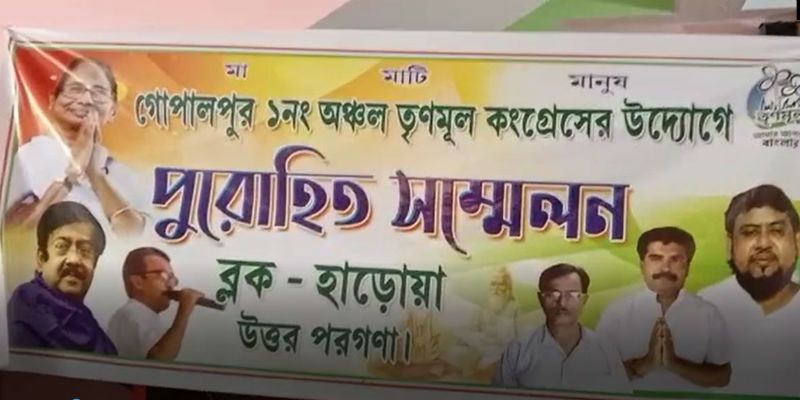 MLA Haji Nurul Islam said, "The previous government did not stand by the priests in their distress. By joining the Trinamool, the priests have received the respect they deserve. The state government is by the side of all communities."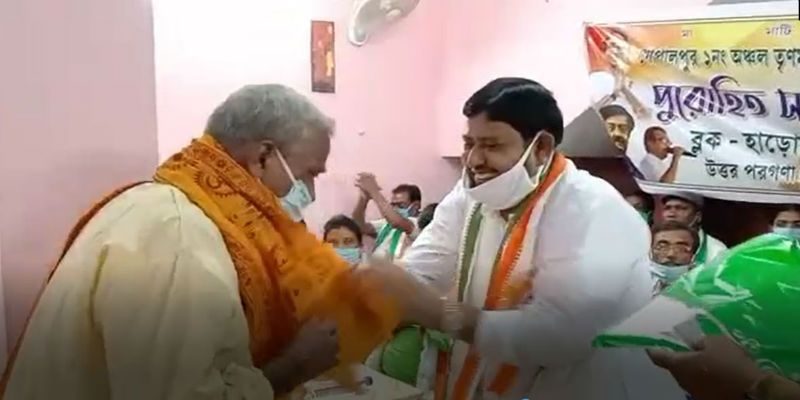 More than a hundred of brahmins were given new clothes after they joined the Trinamool party. They were also given Ramabali Panchali (sacred ritual book for hindu) before Durga puja.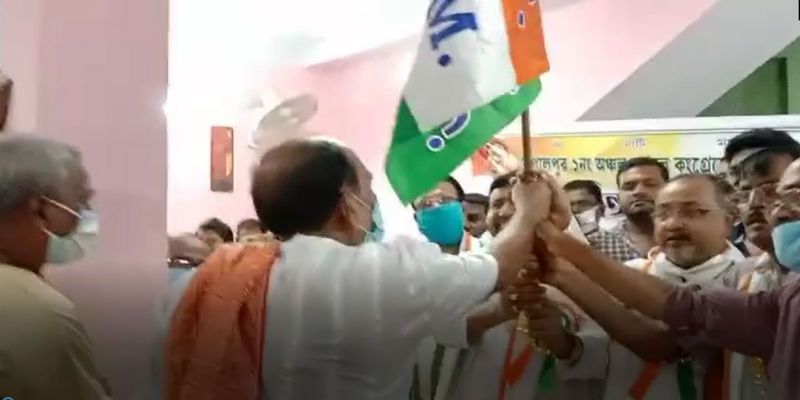 The priests were happy after they joined the Trinamool party. They have immense faith in the ruling party