Corona warriors: Transgenders help migrants, distributing food and water to stranded workers
The transgender community is always neglected in our society, but now they are lending a helping hand for the poor while the country is locked down in a bid to fight the coronavirus spread. They face social stigma and are usually shunned by society. However, transgenders in many states are coming forward to provide food and water to stranded migrant labourers.
Post the lockdown, all shops, business establishments, factories,etc have shut operation. In such a situation, daily wage workers are hit hard. There are many people, who have no access to government's help. In order to do something good for them, now the transgender community has come forward.
Mahamandaleshwar Tina Maa of Kinnar Akhara in Prayagraj and a dozen other members of the community are distributing food to hundreds of daily wage labourers. Many transgenders in Uttar Pradesh are literally using money from their savings account to buy food for the migrant labourers and daily wage workers, who are now left in the lurch with no job.
The lockdown has been introduced to break the chain of coronavirus infection in the country. The country has come to a standstill with only essential services that are functional. In such a situation, the poor are facing a lot of trouble. These people who raise their families with daily wages are on the verge of starvation. Food and ration are being distributed by the the transgenders in the area since March 26.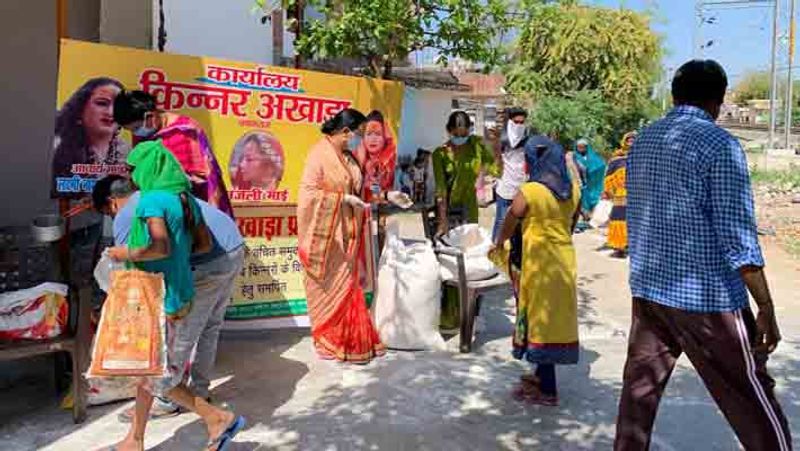 Asianet Hindi team spoke to Mahamandaleshwar Tina Maa and she said that those people are also a part of this society. "Therefore, we decided to help them during this lockdown period.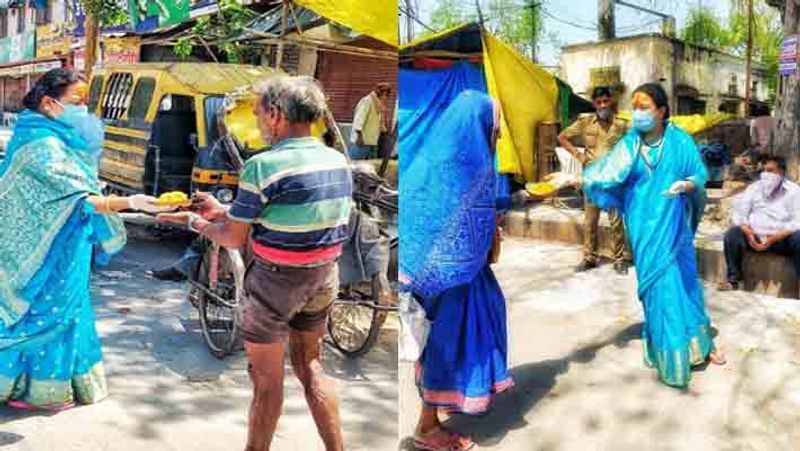 Tina Maa has been distributing food to hundreds of rickshaw pullers, labourers from other provinces and people living here near the railway stations and bus stations. Their aim is to ensure that no person goes hungry. Tina Maa's colleagues have also been working relentlessly to help those in need. About 50 transgenders in Bareilly are providing food to 100 people every day.