Exercise Dustlik: Uzbeks learn the Indian way of counter-terror operations
During the exercise, the visiting troops were given a demonstration of the equipment and weapons being used by the Indian Army. Anish Singh reports.
Indian and Uzbekistan Army teams are currently engaged in training exercises at the Foreign Training Node in Uttarakhand's Chaubatia.

The 10-day exercise named 'Dustlik' focused on countering terrorism operations in the mountainous terrain. Though there have been no cases of terror activities reported after 1999 they have had some concerns regarding the radicalisation of youths.

As per an official, the Indian Army is sharing its skills as how to deal with such a situation. It is important to mention here that the Indian Army has played a pivotal role in making deradicalisation drive a successful one in Jammu & Kashmir and Northeastern states under its 'Sadhbhavna operations'.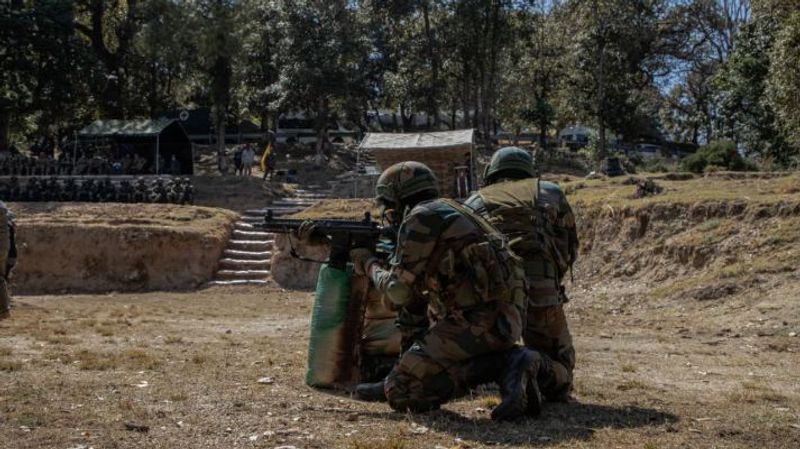 The bilateral exercise, which began on March 10 and is being held under the United Nations mandate, will culminate on March 19.

During the exercise, the visiting troops were given a demonstration on the equipment and weapons being used by the Indian Army.

Indian Army gave training to the troops of the Uzbekistan Army on the handling of US-origin Sig Sauer assault rifles.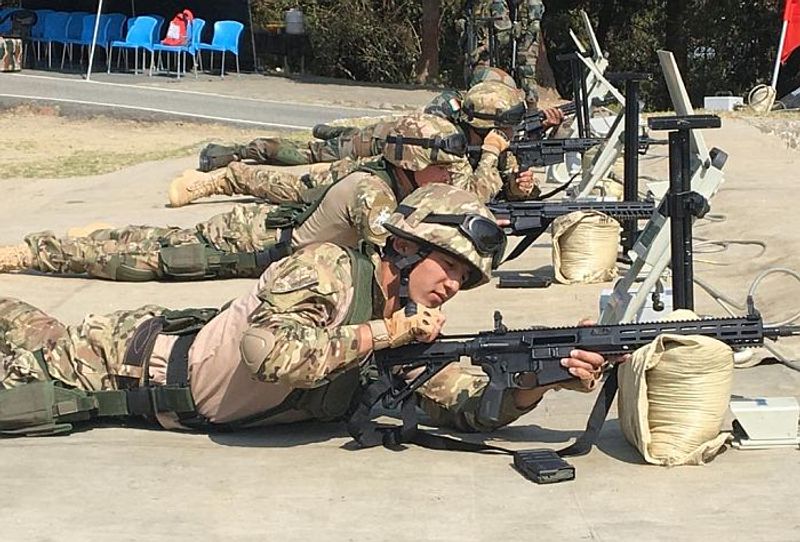 The Sig Sauer assault rifles have been provided to all infantry battalions 3-4 months ago.

Since the visiting troops have not carried any weapons with them, they are exercising with the Indian Army's equipment and weapons.

Colonel Amit Malik, Commanding Officer of of 13 Kumaon Regiment known as the Rezang La battalion famous for its heroism in the battle of Rezang La in 1962 war with China, said, "At present Uzbekistan troops are learning firing from Sig Sauer assault rifles. Both the contigents are sharing best practices with each other."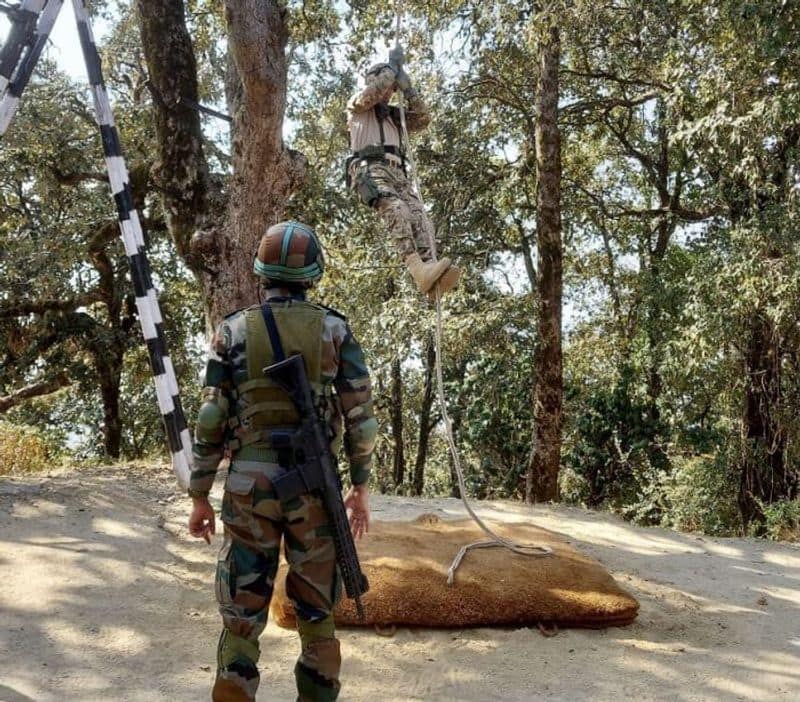 Uzbekistan military uses Russian-made AK-47 and AK-74 rifles on a large scale.

From the Indian Army side, 13 Kumaun (Rezang La) is participating in the exercise.

The first edition of exercise Dustlik was taken place in Tashkent in Uzbekistan in 2019.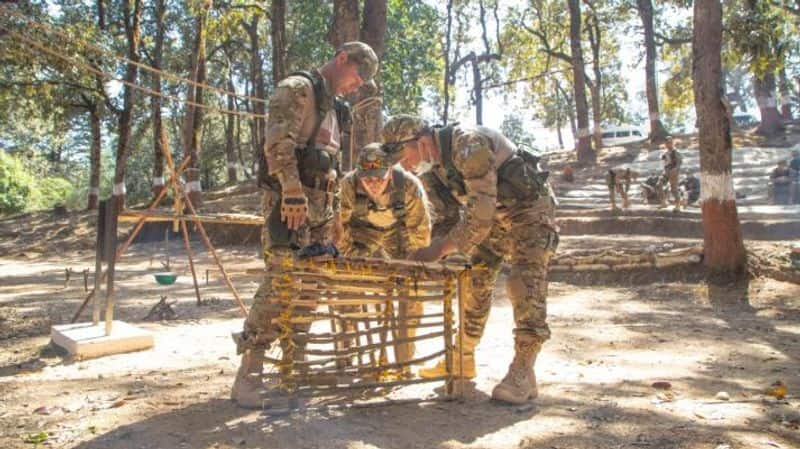 A total of 45 personnel, including 12 officers from Uzbekistan Army are participating in the exercise.

"The exercise is aimed at carrying out joint counter terror operations in a mountainous rural and urban scenario," Colonel Malik added.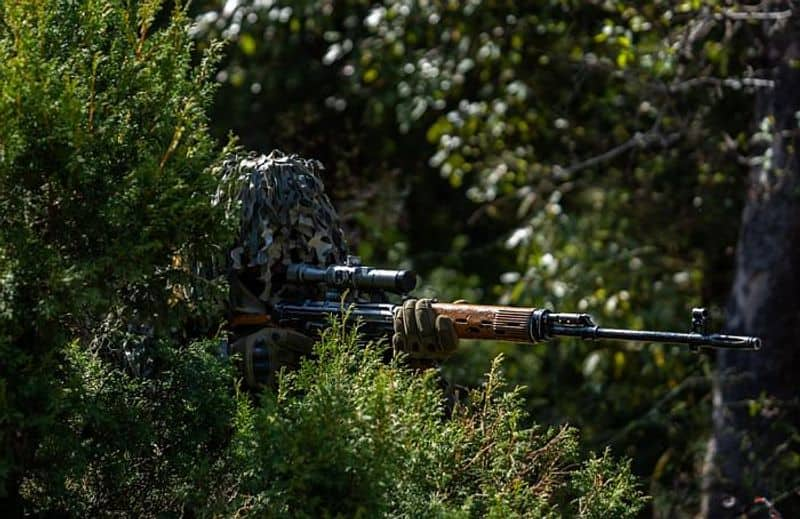 Uzbekistan's Deputy Defence Minister Major General Bakhodir Kurbanov and Uzbekistan Ambassador to India Dilshod Akhatov will attend the validation exercise on March 17-18.

"The validation exercise will be held on March 17, where everything will be conducted like Cordon and Search Operation, heliborne jumps, room intervention and jungle range shooting," the commanding officer said.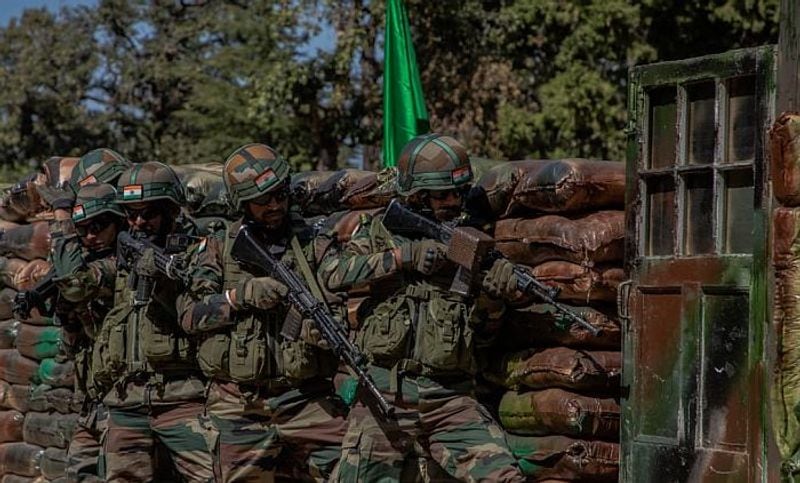 Uzbekistan troops will also visit Taj Mahal in Agra on March 20.