Will Rhea Chakraborty be accepted on the big screen? Here's what Alia Bhatt's mother Soni Razdaan feels
It was quite a roller coaster year for actress Rhea Chakraborty ever since her name popped up in Shushant Singh Rajput's case, followed by her arrest read on.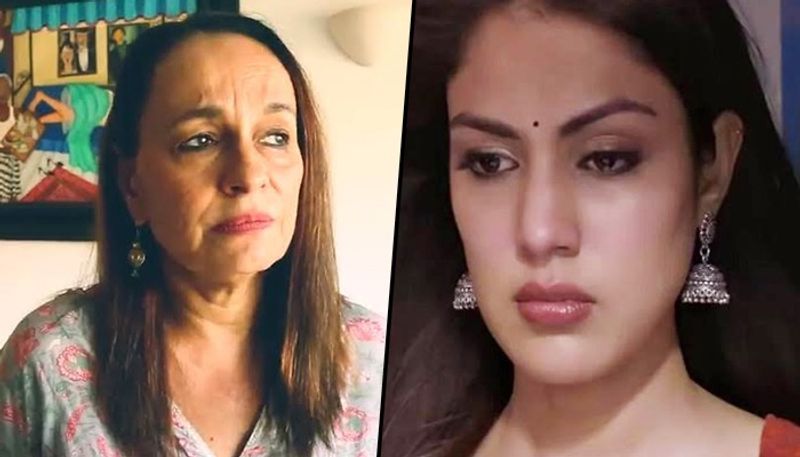 After the untimely demise of actor Sushant Singh Rajput actress and his girlfriend, Rhea Chakraborty had been the target of many trolls and negative criticism.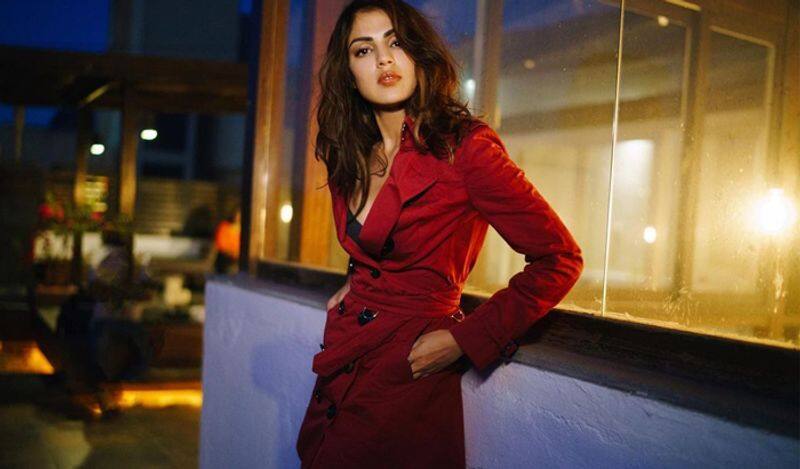 The actress also spent a month in jail for illegal distribution and keeping of drugs. Now that she is out of jail, the actress was recently seen house hunting.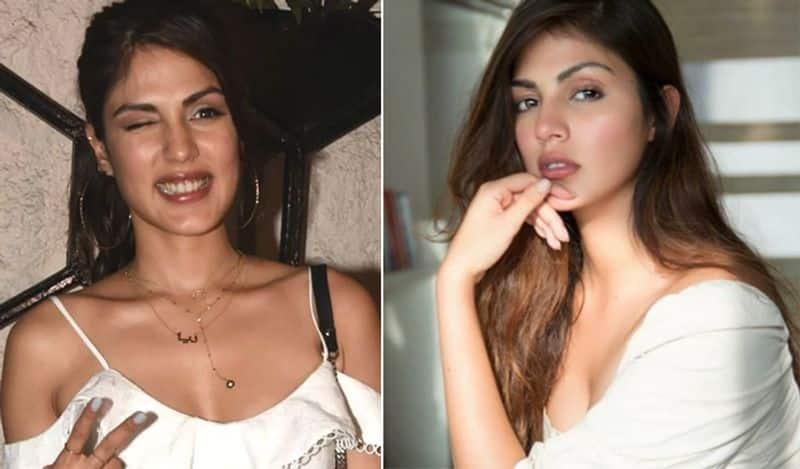 Reports say that she is firm in doing a come back in the film industry. But SSR fans are still angry at her for their own reasons and believes that she should be banned from the film industry.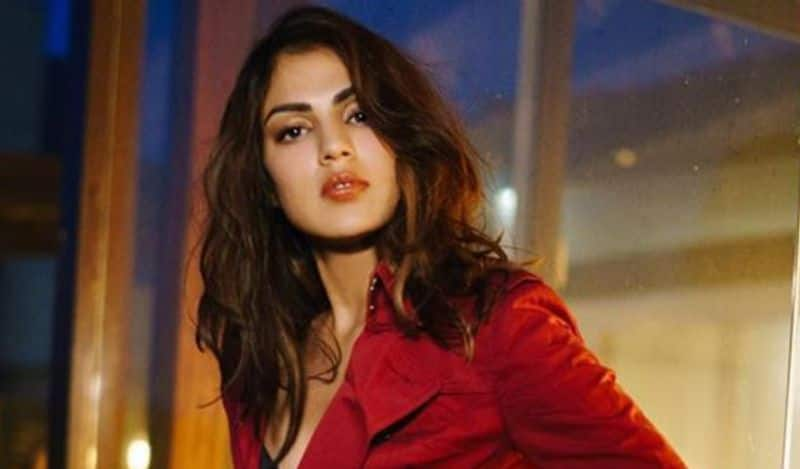 But Alia Bhatt's mother Soni Razdaan feels differently, that she will make a good comeback and she will make her own way progressively. Rhea Chakraborty will be seen next in Chehre, which also features Amitabh Bachchan, Emraan Hashmi, Krystle D'Souza, and Siddhanth Kapoor to name a few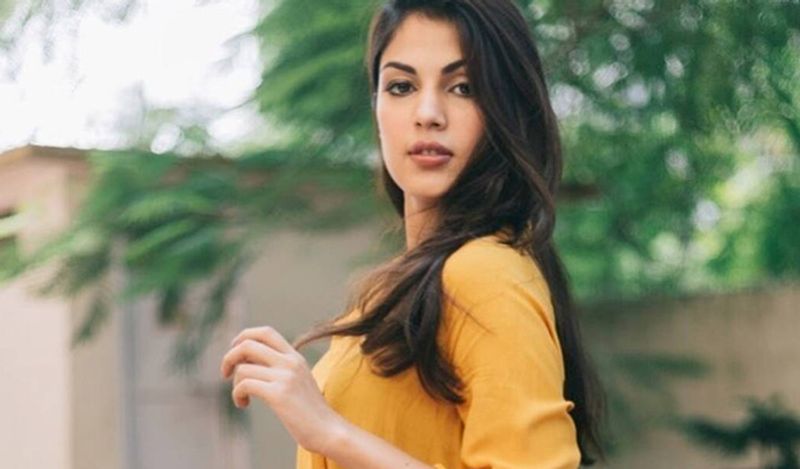 A social media user by the name of Shunali Khullar Shroff had replied to Farah Khan's tweet wherein she had called out Arnab Goswami as he has been accused of being anti-national. The user felt that just like Arnab Rhea has no future left in the film industry. But Razdaan came to her support.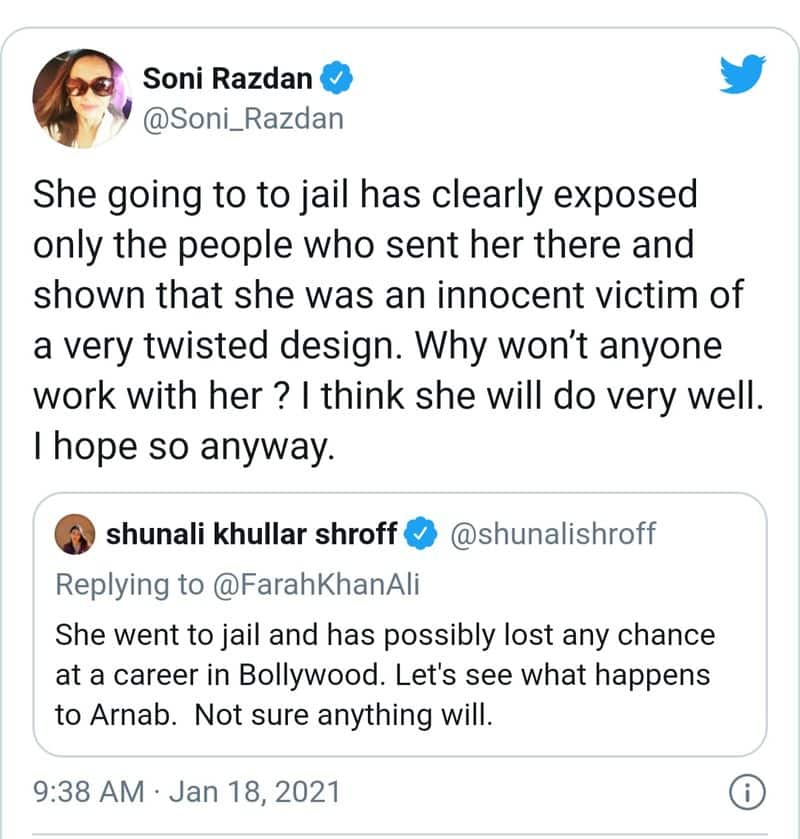 Soni wrote,"She going to jail has clearly exposed only the people who sent her there and shown that she was an innocent victim of a very twisted design. Why won't anyone work with her? I think she will do very well. I hope so anyway."
Well, it's a matter of time to see whether people will accept Rhea as a mainstream actress again or she will always be prey of social media trolling.