When Jaya Bachchan invited Rekha for dinner after seeing her 'suhagaan' look
The ageless beauty of Bollywood Rekha did not have a successful love life, and she's still single, read on.

The epitome of grace and beauty Rekha had many fans and lovers. She was the queen of Bollywood and even now enjoys a massive fan following from all generations. Rekha never really got to taste the fruit of true love as she always ended up alone and sad. She was molested at the age of 15 when she entered the world of stardom. And soon after her journey to massive star life began.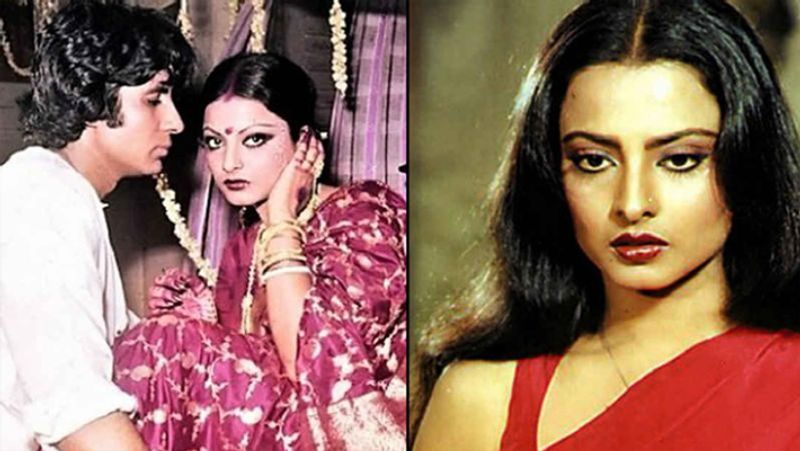 Rekha is one of the actresses who's personal life is always a topic of speculations. There is a mystery around her life, and it just doesn't seem to fade away, mainly because of her alleged relationship with Amitabh Bachchan, Vinod Mehra and many others.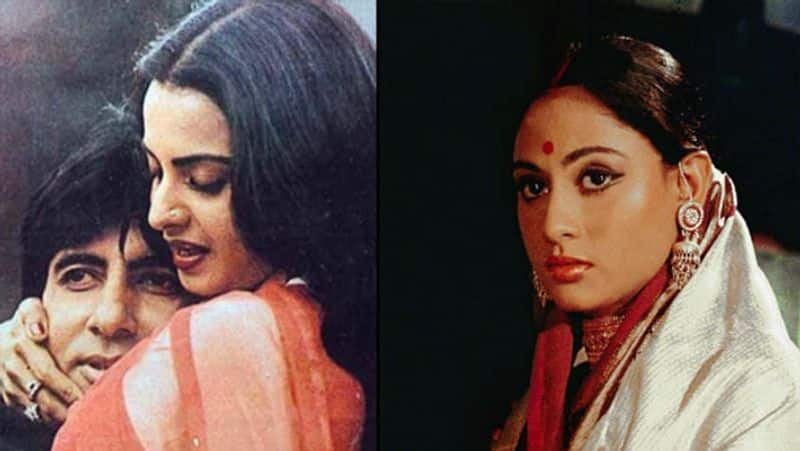 He fell in love with his co-actor Rekha on the sets of 'Do Anjaane' (1976). Amitabh Bachchan and Rekha's love life has always been the hottest controversial topic of all time.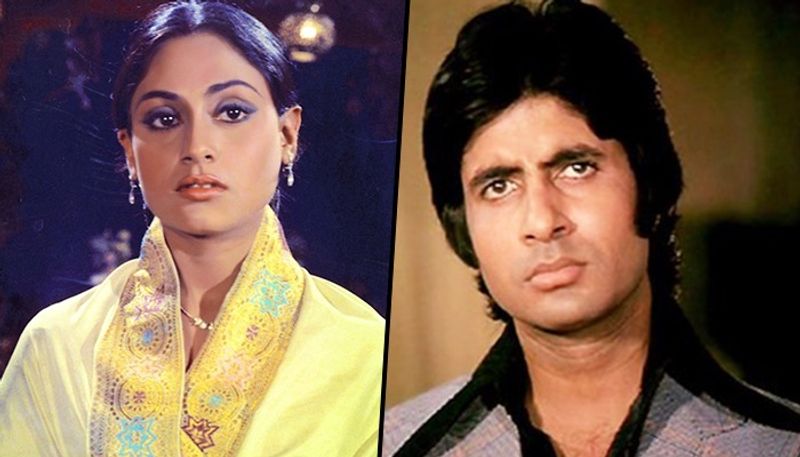 The romance began at the set of Do Anjaane and Amitabh couldn't resist after looking at beautiful Rekha. Reports say they were dating, but Amitabh was already married to Jaya.
The romance bloomed on the sets of the film and rumours started to surface everywhere.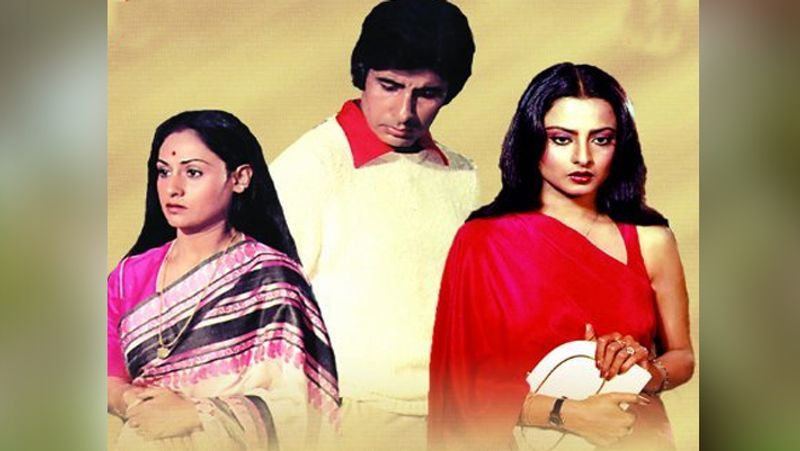 During the initial days of their secret relationship, the couple used to meet in a bungalow that belonged to Rekha's friend.Once During the shoots of Ganga Ki Saugandh(1978), Big B reportedly lost his temper on a co-actor who was misbehaving with Rekha and the affair and love for each other were out and in open.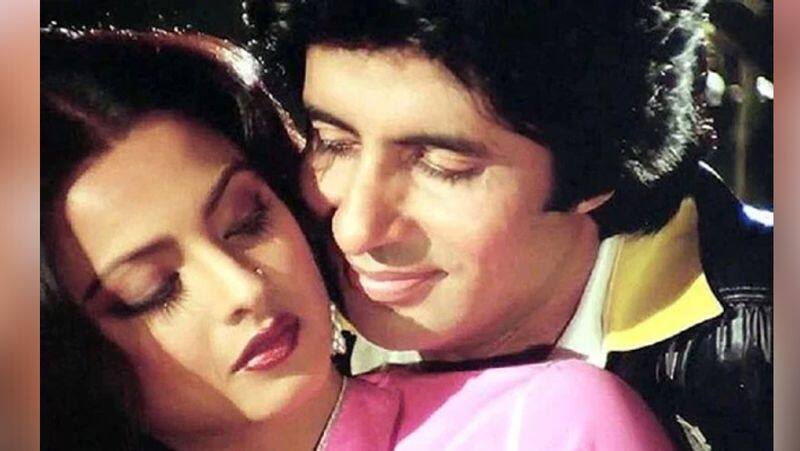 There were headlines that Amitabh and Rekha have secretly gotten married as she made a sensational entry at Neetu Singh and Rishi Kapoor's marriage wearing a sindoor and mangalsutra.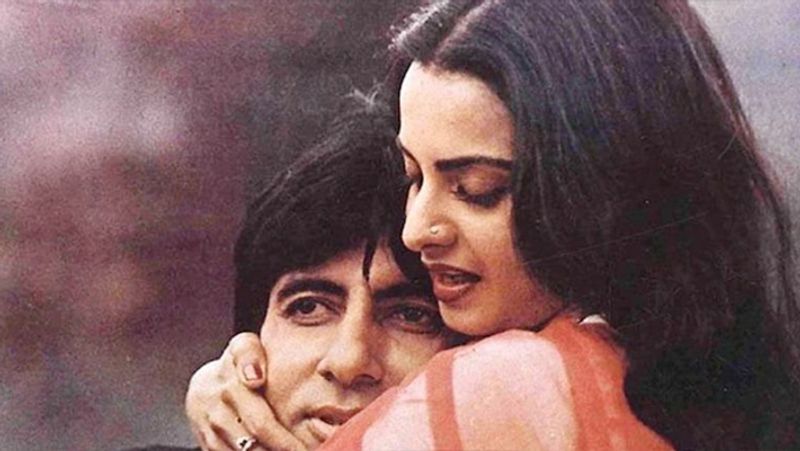 She even went into Amitabh to talk formally to him. Her married look became the talk of the town. Reports say, Jaya tried to keep a stoic front for a long time, but eventually she had to bend her head and let the tears roll down.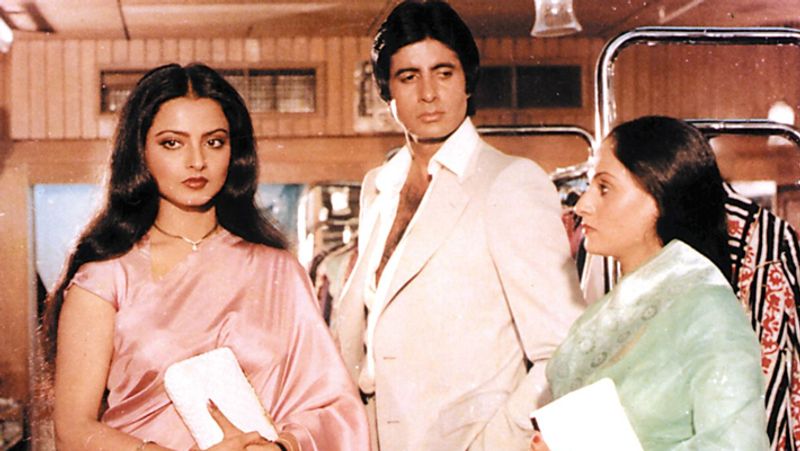 After this, she invited Rekha for dinner at her house and told her that she would never leave her husband candidly. When Rekha was asked about Amitabh's denial of the relationship she said, he did for his family and he is a family man and he would never leave them. "I love him he loves me that's it."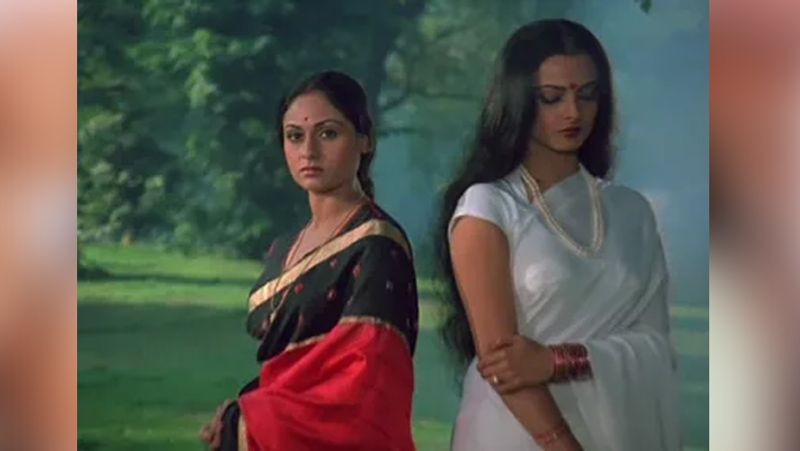 She further added, "Mr. Bachchan is still old-fashioned. He doesn't want to hurt anybody, so why hurt his wife?"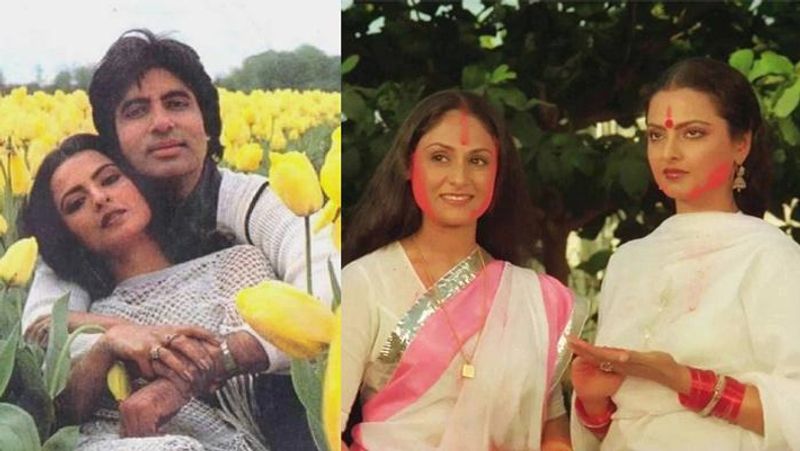 The duo was seen together last time in Silsilaa, it's reported that the film is based on their real love life.