South actress phone number leaked on adult content groups: Pizza delivery agent shares contact on WhatsApp
South actor, model and fashion designer Gayatri Sai made a shocking revelation on her Twitter handle and said that a Domino's pizza delivery agent allegedly shared her phone number on several WhatsApp groups created to share adult content.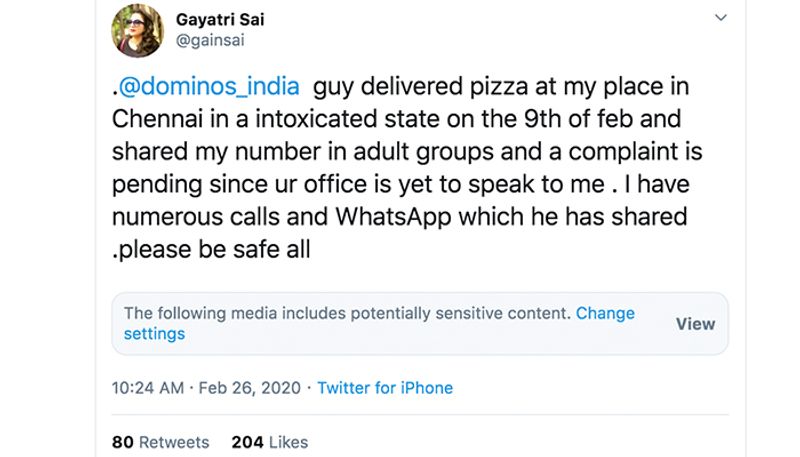 The actress contacted Chennai police to file a complaint against the accused.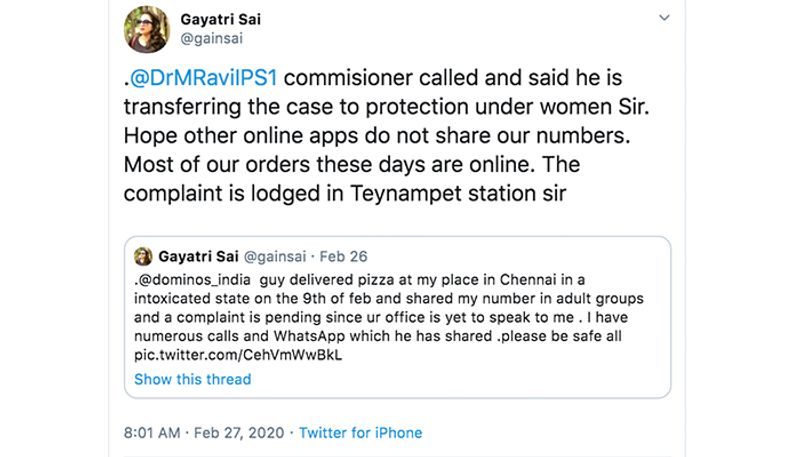 She explained how a pizza delivery boy, working for Domino's, who was intoxicated, shared her number on groups created to share adult content.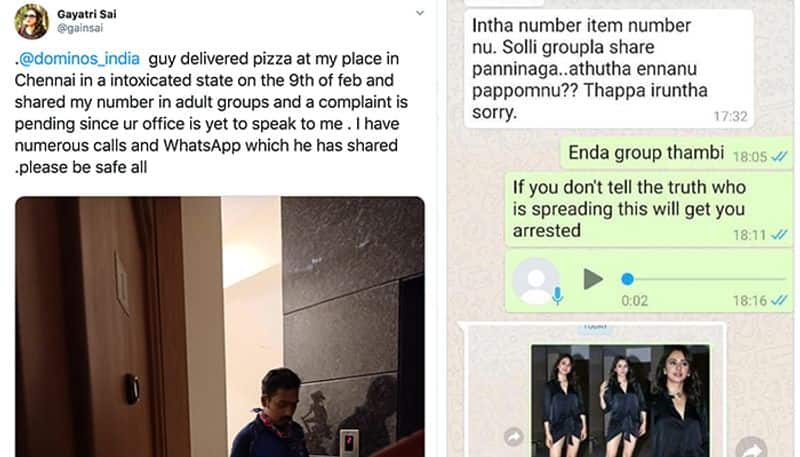 Further, the actress said that she even got many calls from unknown numbers. On Thursday, Gayatri Sai revealed that Chennai's Additional Director General of Police (ADGP) had transferred the case to the all-women station at Teynampet.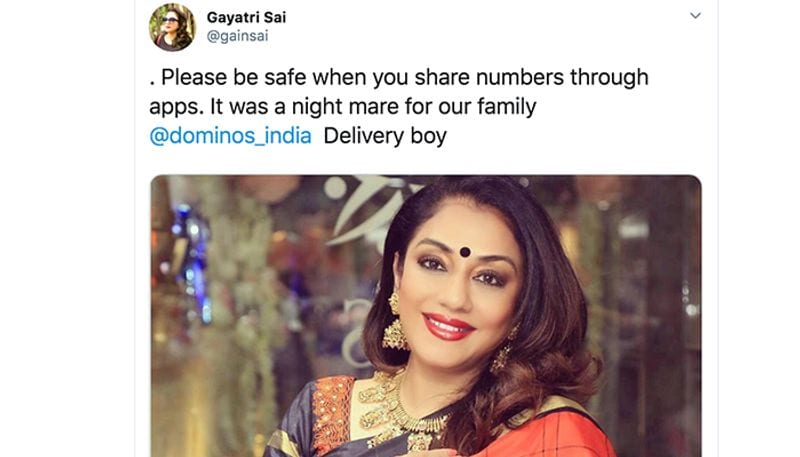 Reports suggested that when officials at the all-women station were contacted about further action that would be taken, they said that the pizza delivery boy has been detained and that an investigation is underway.