Inside tour of Shah Rukh Khan's luxurious vanity van worth Rs 4 crore
Let's take a look at this swanky pictures of extremely customised vanity van by Volvo BR9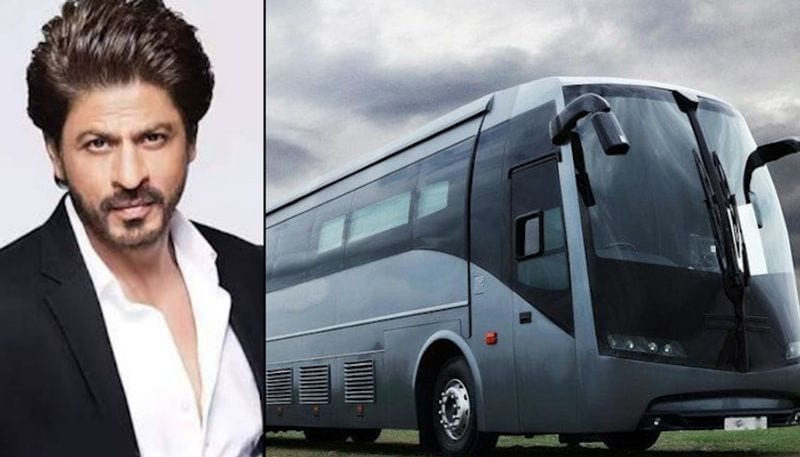 Superstar Shah Rukh khan purchased this swanky new vanity van in 2015 and its customised for Rs 4 crore. He is known for owning some of the best expensive cars that are parked in his garage but this luxurious vanity van steals the charm off the rest.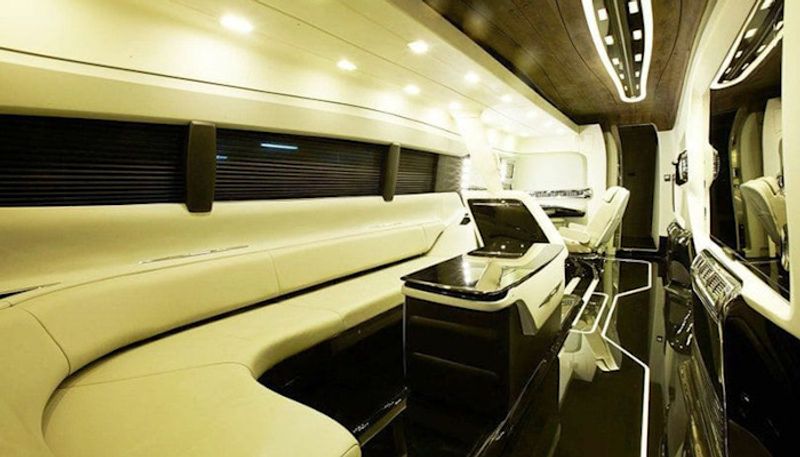 He got his hand on this customised Volvo BR9 in 2015. Its more spacious, luxurious and classy than any other regular vanity vans. It also has an intresting feature that enables an extension room, once parked.
Famous Indian car designer Dilip Chhabria modified the vanity for SRK as per his prefrences, taste and comfort. This van is a classic example of luxury and comfort in style.
The entire floor of the van is made out of glass and its also backlit. To expand the beauty of the roof, wooden pannels have been added to it.
The most intresting feature of the vanity van is, that it can be controlled with an Ipad.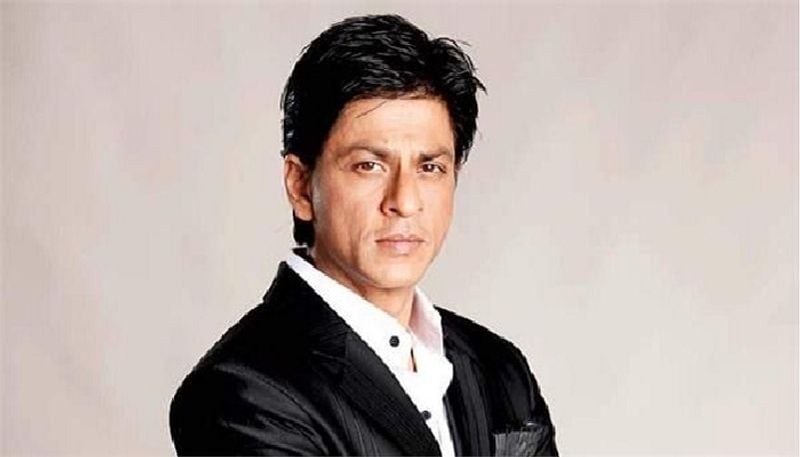 The vanity van is been customised by keeping in mind all the requirements as Shah Rukh Khan spends hours shooting.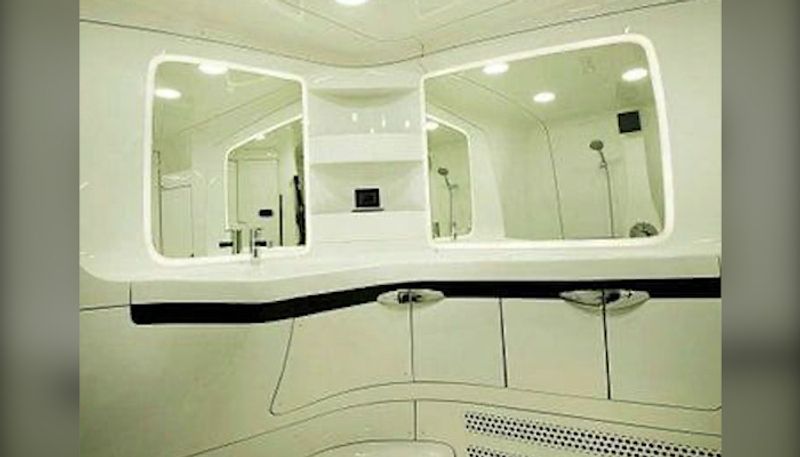 The vanity van has a pantry section, wardrobe area, a special makeup chair arrangement and a seperate toilet cubicle.
It also has a bathroom with an inbuilt shower, which according to Swara Bhaskar is as big as a 1BHK flat.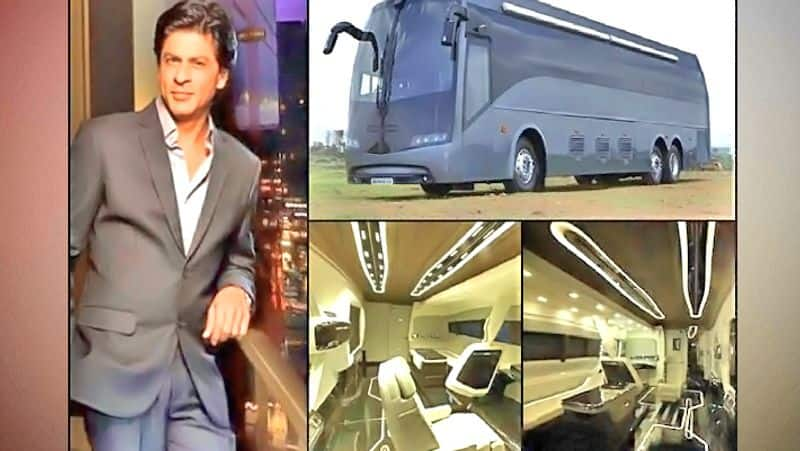 The van also has an electric chair and many more luxurious set-up that has put many Bollywood celebrities and fans in awe.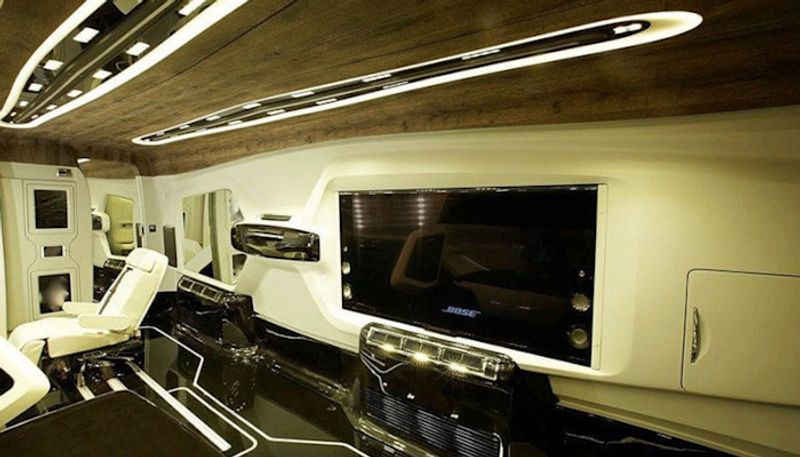 Once Sidharth Malhotra let some features about this expensive van out during his GQ cover shoot, "He got this cool electric chair which you can move around by just pushing a button, all over the place," he said.