Chhapaak review: Did Deepika Padukone ensure film is a poignant reminder of 'acid attack' brutality?

When I saw the trailer of Chhapaak, it was a gut-wrenching experience. Come what may, politics aside, I wanted to watch this movie for the only reason that as a journalist, I have covered many sensitive cases, but never an acid attack case. I wanted to know everything about the emotional trauma, so that I'm sensitive enough to cover the next one. I wanted to know the IPC sections so that I get down to the nitty gritty. And there I was in the theatre, and I didn't know why I was feeling so bereft just like the empty theatre, almost readying myself to watch a plot that is emotional. Here's a pictorial representation of the film - Chhapaak review.
The intro: The movie is based on the life of acid attack survivor Laxmi Agarwal. Chhapaak sees Deepika Padukone play the protagonist as Malti Agarwal. And the film kick starts with Malti, desperately looking for a job and facing various questions with respect to her 'slightly disfigured but restored through seven plastic surgeries' face. She then meets Amol (Vikrant Massey), who runs an NGO that fights for the cause of acid attack victims. With an ill brother, a wailing mother, and long-drawn court cases, Malti throws down the gauntlet for a good cause - ban the sale of acid in the nation.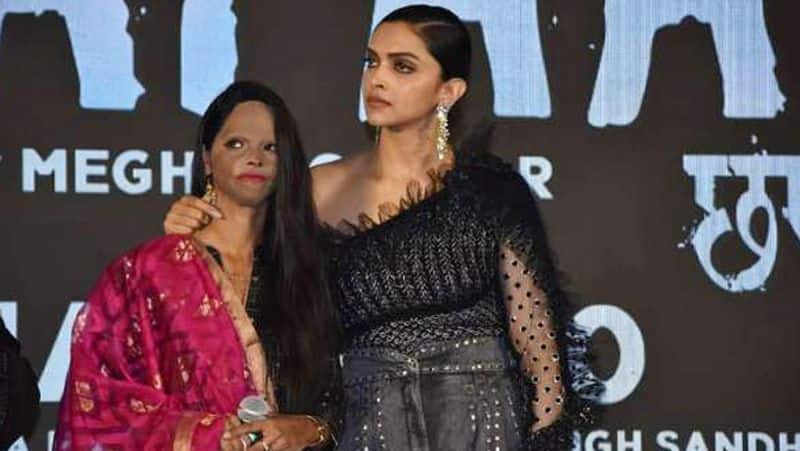 Depth and direction: The impact that Meghna Gulzar created with Talvar and Raazi was undersized in Chhapaak. However, Alia Bhatt surely figures in some of the scenes, and you'll know what I mean when you watch the movie. Did they reveal too much in the trailer itself? Or did the trailer set my expectations several notches higher? I was waiting to know everything about the perpetrator Bashir Khan (also known as Babbu), played by Vishal Dahiya. How would any jilted lover be overpowered with such evil thoughts? In fact, Amol says in the movie that the acid first poisons the man's mind before he reaches out for it with his hands. I know I'm bad with remembering names and faces. But before I truly could familiarise myself with Bashir's face, Malti is already attacked. The emotional trauma that she underwent is sure there, but lacks depth, and more importantly, that's not the focus.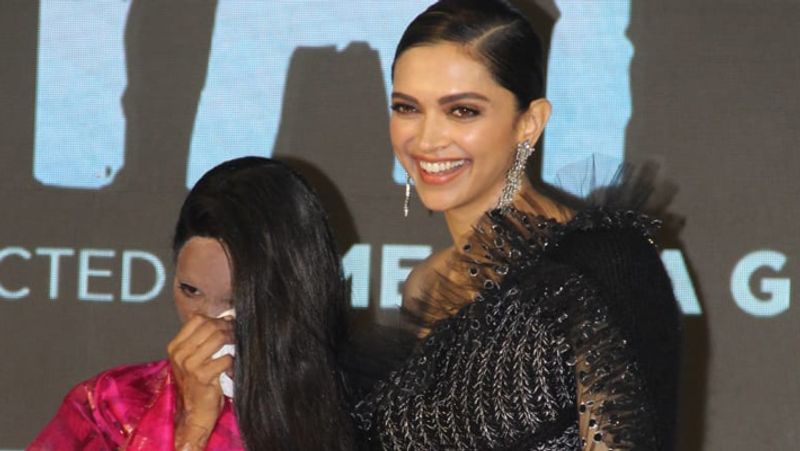 Art and costumes: Pallavi Pethkar and Nilesh Vishwakarma have played pivotal roles in art direction. Recreating the court scenes so close to real, unlike the typical ones that we see on screen with two boxes on either side of the judge. Special mention: Abhilasha Sharma, for the costumes. There were many scenes when I saw Malti and recollected the way Laxmi dressed. While the court scenes, which was the focus of the film, were a bit of a drag, Deepika Padukone carried it on her shoulders.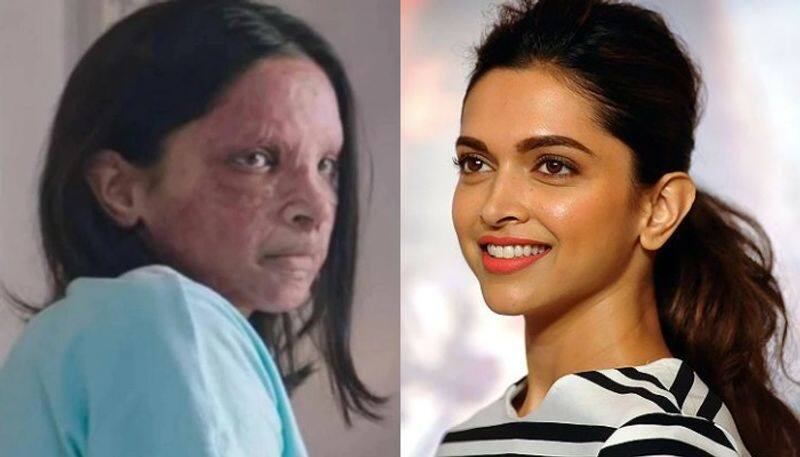 Performance and make up: Malti craves to wear a beautiful pair of earrings. Her cry of grief when she sees her disfigured face for the first time in the mirror, the subdued smile when she finds some solace in Amol's words and the joy when she hugs Amol after winning half the battle in the court, are some of the scenes still hovering in my mind. Prosthetics expert Clover Wootton seems to have magic in her hands for Deepika, post the makeup, had an uncanny resemblance to Laxmi. While Vikrant's performance as a 'I won't smile much or enjoy' person was pretty convincing, there wasn't much of a role for him too. And I did want to know more about Amol (Alok Dixit in real life) too. Malti's lawyer Archana (played by Madhurjeet Sarghi) too was very powerful and pursuasive.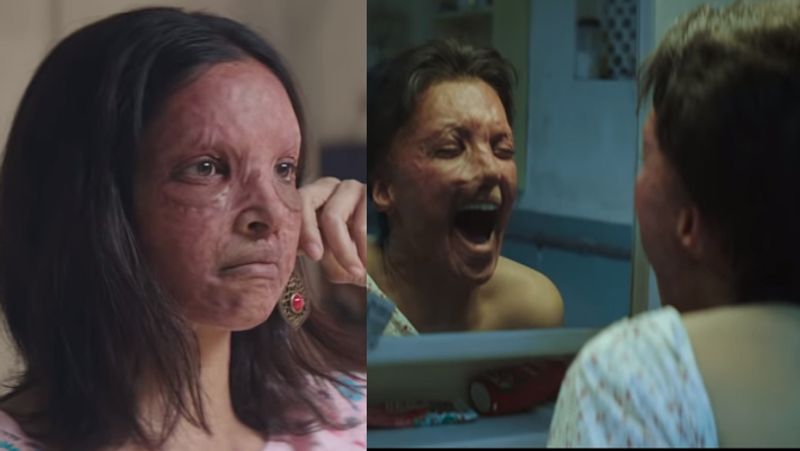 Music: Except for a scene in the court where an excruciatingly painful letter of an acid attack victim is read out, other courtroom scenes appeared to pass slowly. However, some of those melancholic background score as well as the Chhapaak song in a few emotion-packed scenes tugs at your heart strings. Just when I think the second half seems to be a string of acid attack cases woven together, the underlying music silences me for a while.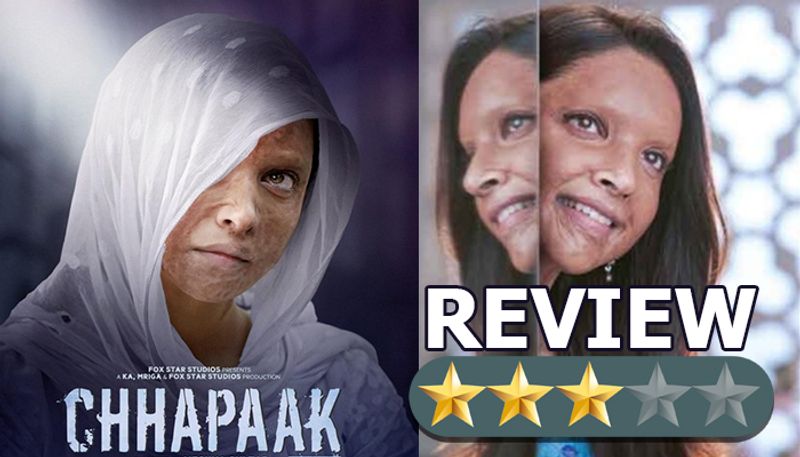 Ratings: I give this movie 3 stars. The movie lost the last 2 purely because I seemed to be feeling a lot heavy when I watched the trailer than when I watched the movie. The three stars are bagged by Deepika Padukone, music directors Shankar-Ehsaan-Loy and the fact that there is a film Chhapaak that is aiming to ensure acid attack cases make a splash across the nation and turn out to be a rude wake up call. Let's not forget, data suggests that around 300 acid attack cases are reported every year in India, and the selling of acid is not banned, it's regulated.