'My family got abused': Hardik Pandya reflects on 'Koffee With Karan' controversy
Bengaluru: One of the lowest moments of India all-rounder Hardik Pandya's cricket career was the controversy over the TV show 'Koffee With Karan'. He and KL Rahul faced severe backlash due to their remarks on the show. As a result of that, the BCCI suspended the duo. Now, speaking on Cricbuzz, Hardik has reflected on that and spoke on what he learnt from that forgettable episode.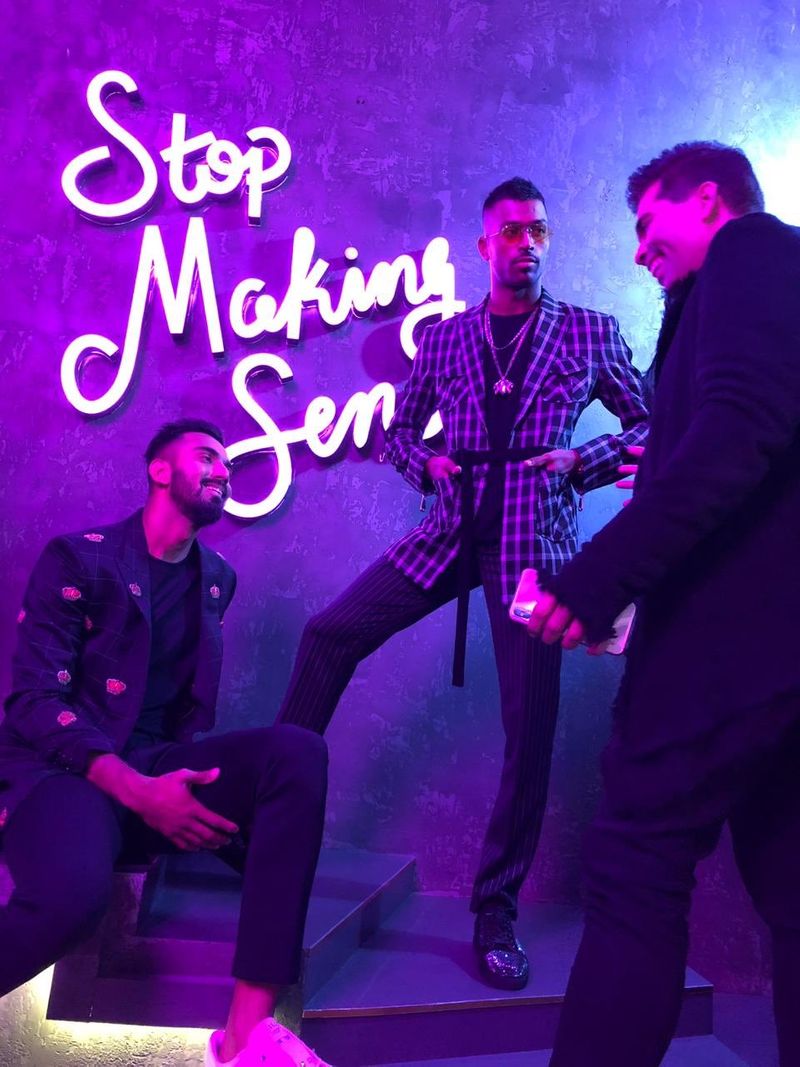 Hardik and Rahul were suspended for their comments on 'Koffee With Karan' show in January 2019.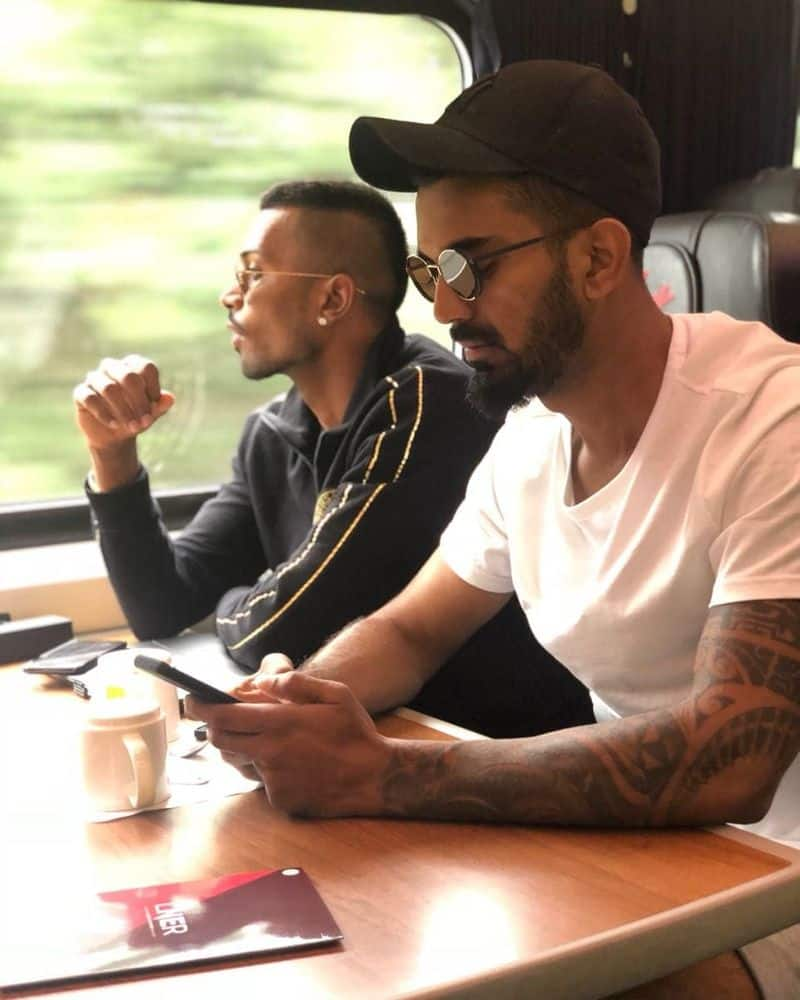 "When that (controversy) happened, I said to myself let's just accept it and try to correct the mistake. If I would've not accepted that mistake, that part would have still been in me. That phase does not bother me any more because my family has accepted it," Hardik told Harsha Bhogle on Cricbuzz.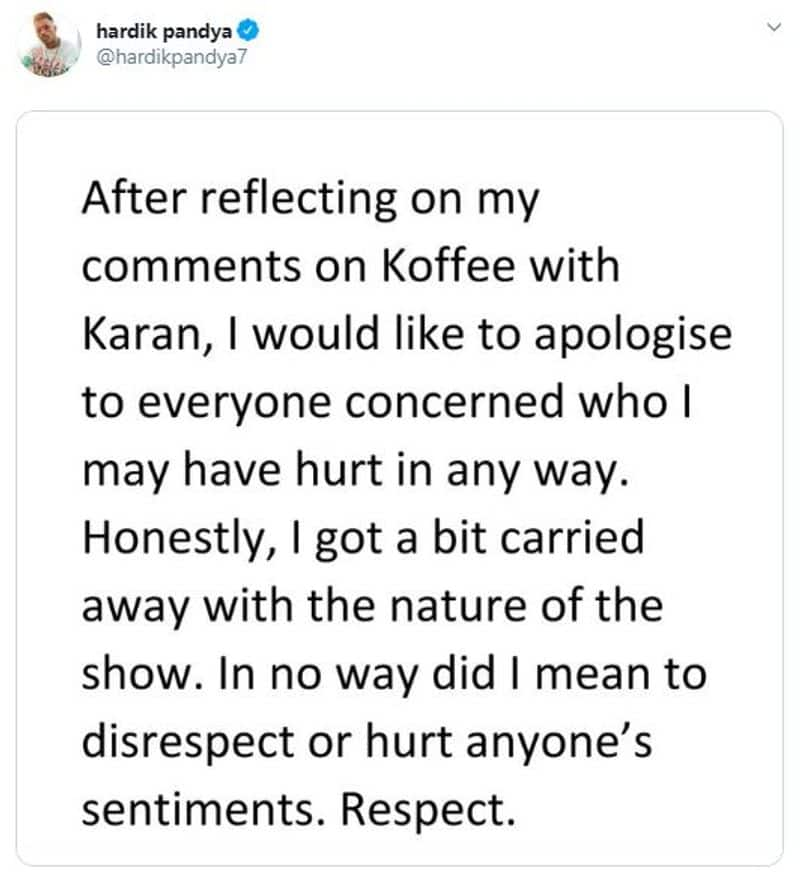 Hardik had apologised at the time. This is what he tweeted in January 2019.
He said he "became more wiser" after the controversy.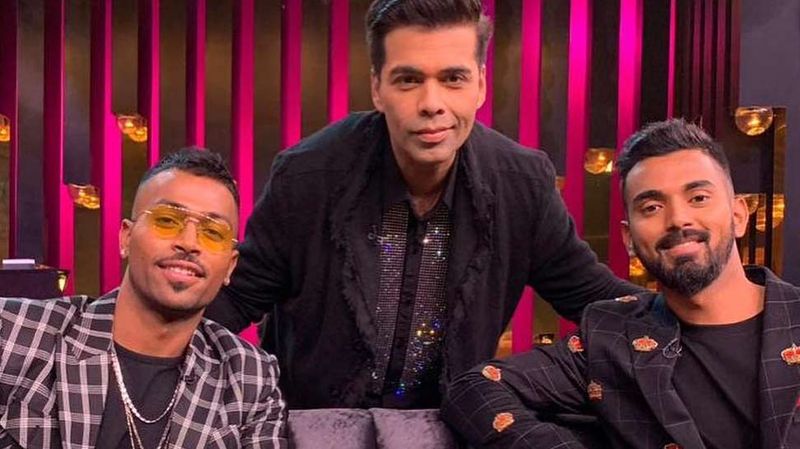 "I have made mistakes in my life and the best part in me is I accept them," he said.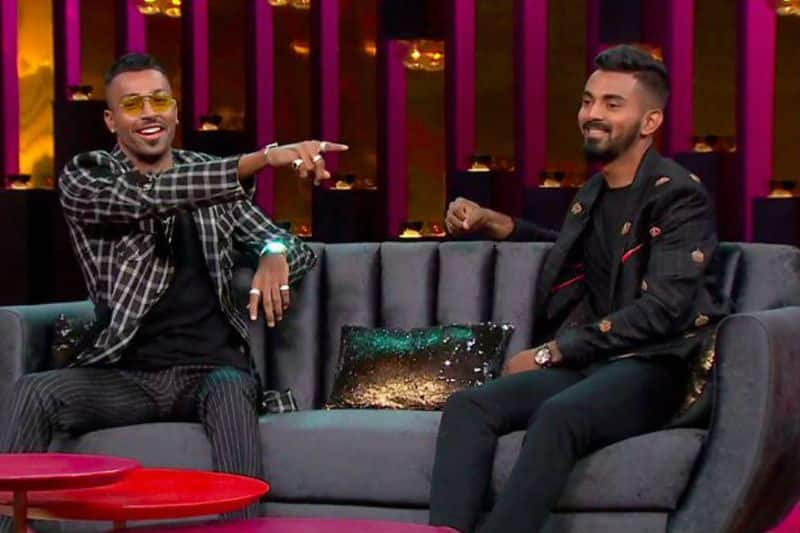 "I am a family guy, without family I am no one. My family is my backbone. The Hardik Pandya you see right now is because of the people who are behind the scenes, looking after me," the Baroda all-rounder said.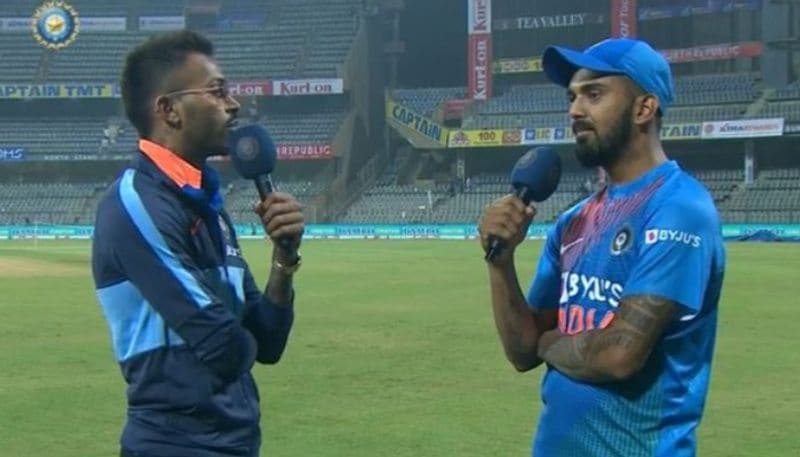 Due to the controversy, Hardik said his family was abused. "My family also got troubled, got abused."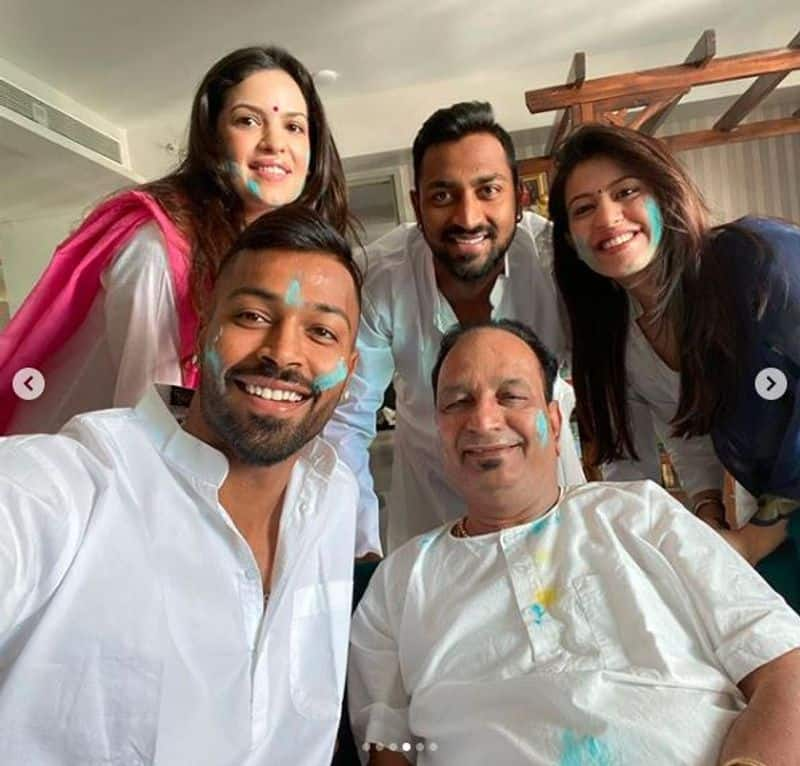 "My father gave an interview people made a mockery of it...What hurt me the most was my action caused my family problems, and that's not acceptable," Hardik said.
Recently, Hardik shared these images. He announced that Natasa Stankovic is pregnant. During the coronavirus lockdown, Hardik and Natasa tied the knot.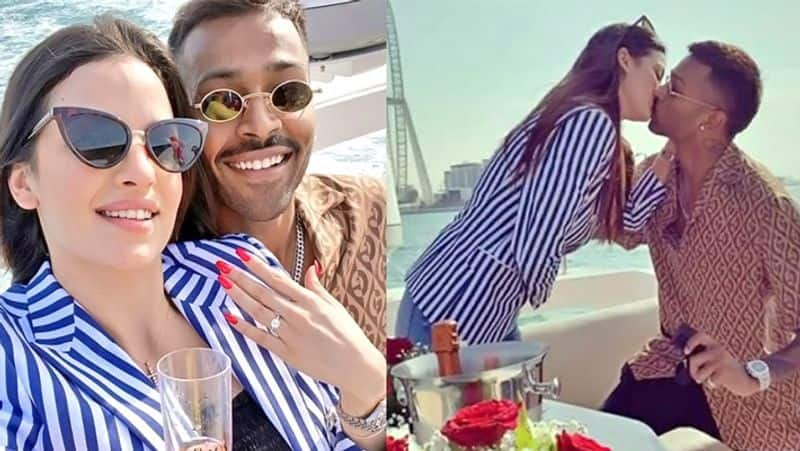 Hardik and Serbian actress Natasa got engaged on December 31, 2019.