IPL 2020: Krunal Pandya's 'Meh' face has Twitter flooding with memes
Krunal Pandya is an all-rounder who plays for India, as well as the Mumbai Indians in the Indian Premier League. He is the elder brother of fellow all-rounder Hardik Pandya, who too happens to play for MI. Krunal has been playing for MI since 2016, having won the title on three occasions.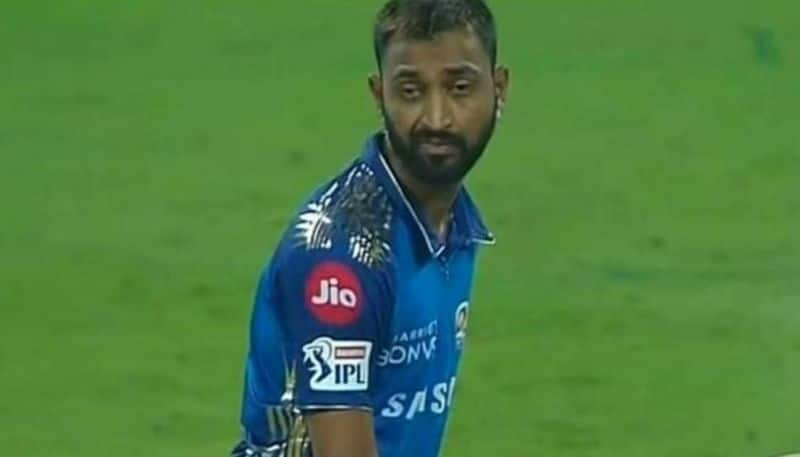 The Indian Premier League (IPL) has produced quite some funny moments over the years, as some of them even become memes on social media. Recently, Mumbai Indians (MI) all-rounder Krunal Pandya became the latest addition to the meme show.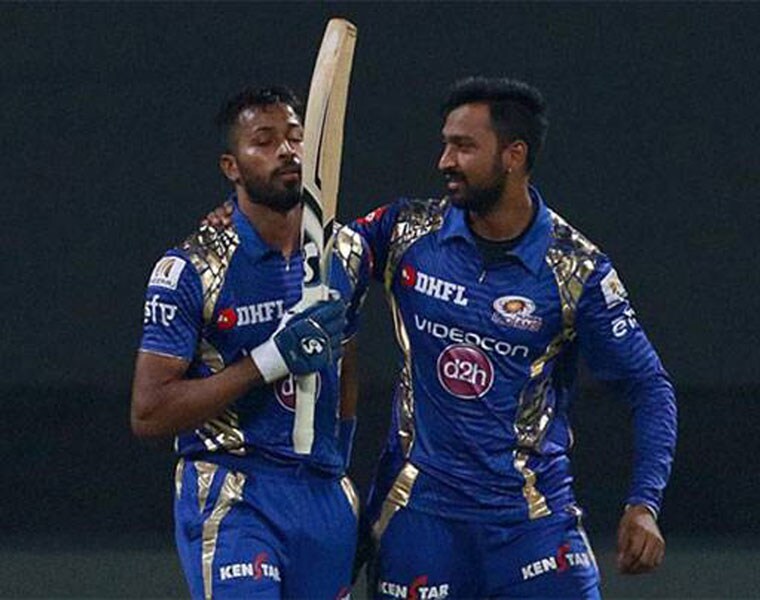 It happened last night, during MI's game against Rajasthan Royals (RR), which the former won. As the match produced a lot of exciting stuff on the field, including a breath-taking catch, Krunal's seemingly boring expression won a number of hearts.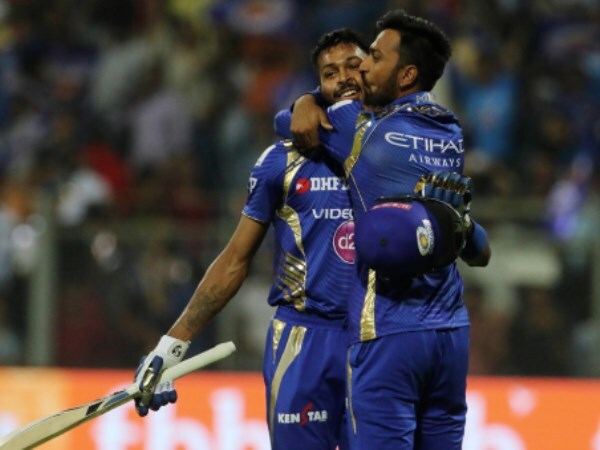 As he produced a smirk/meh face, fans could not control their laughter, while the memes followed in. Here are a few of them that rocked Twitter.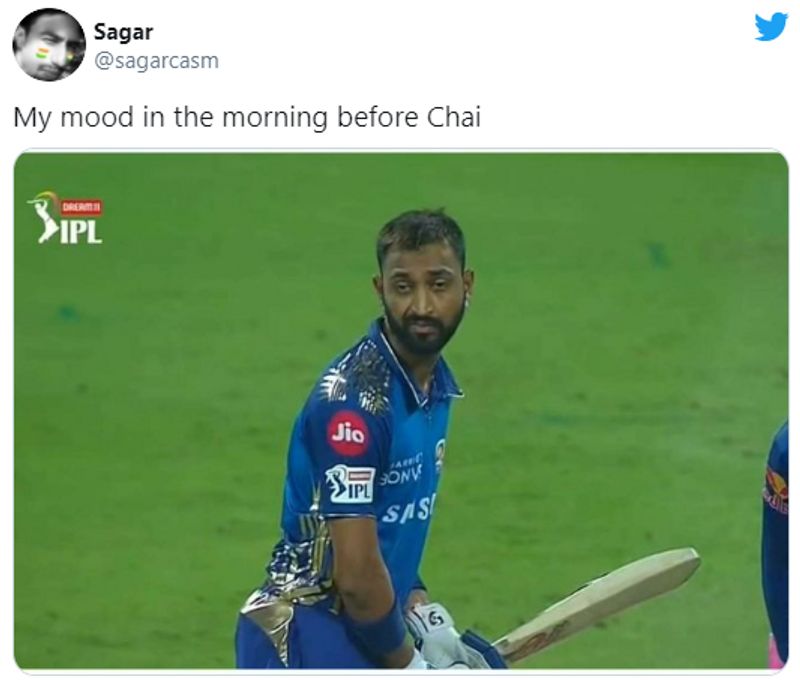 This user compared Krunal's expression with morning tea, quoting, "My mood in the morning before Chai."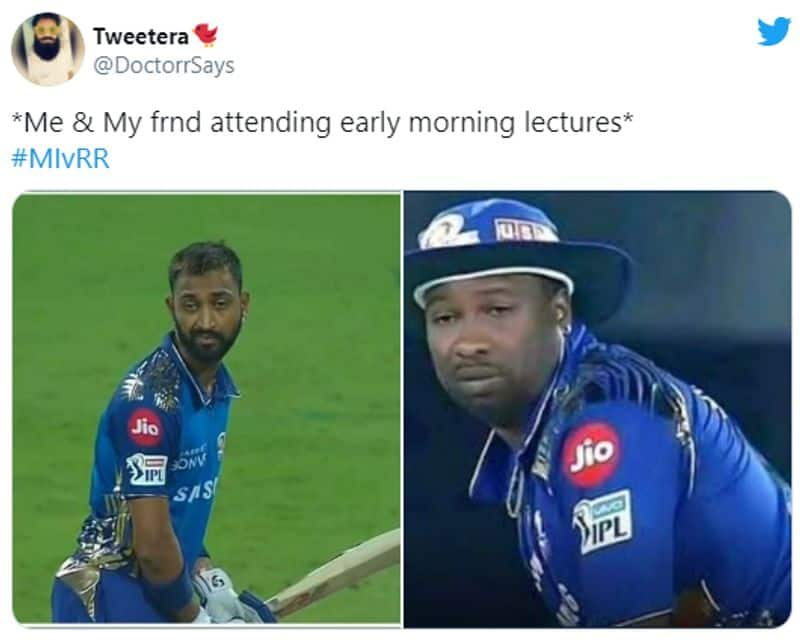 While this user used both Krunal and Kieron Pollard's expression to link it with early morning lectures. "*Me & My frnd attending early morning lectures* #MIvRR," he posted.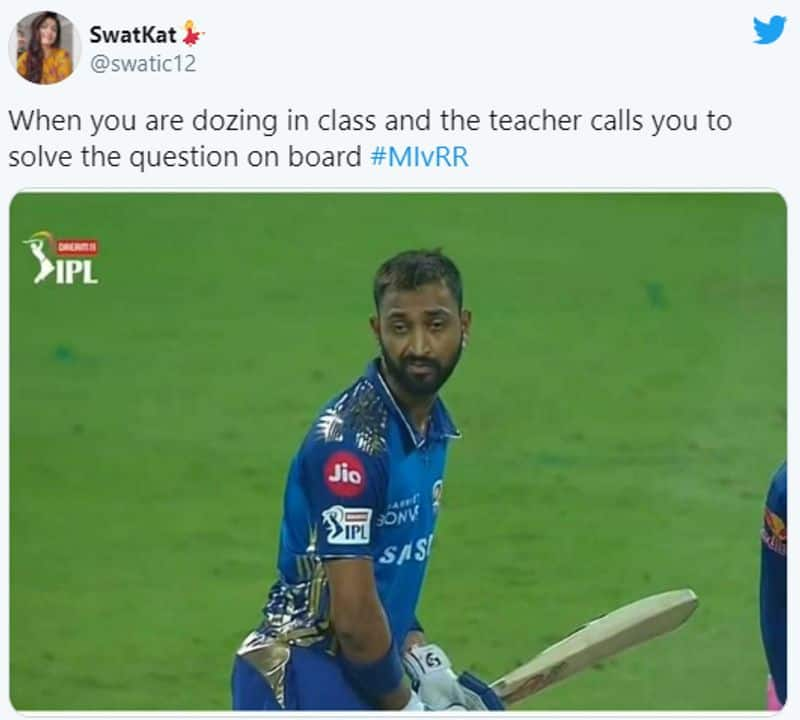 Now, this user has compared it with her classroom expression, especially when someone tends to fall asleep. "When you are dozing in class and the teacher calls you to solve the question on board #MIvRR," she posted.
Another user compares it with online class in the morning. "My Mood When I do Online Class In Morning #MIvRR," he posts.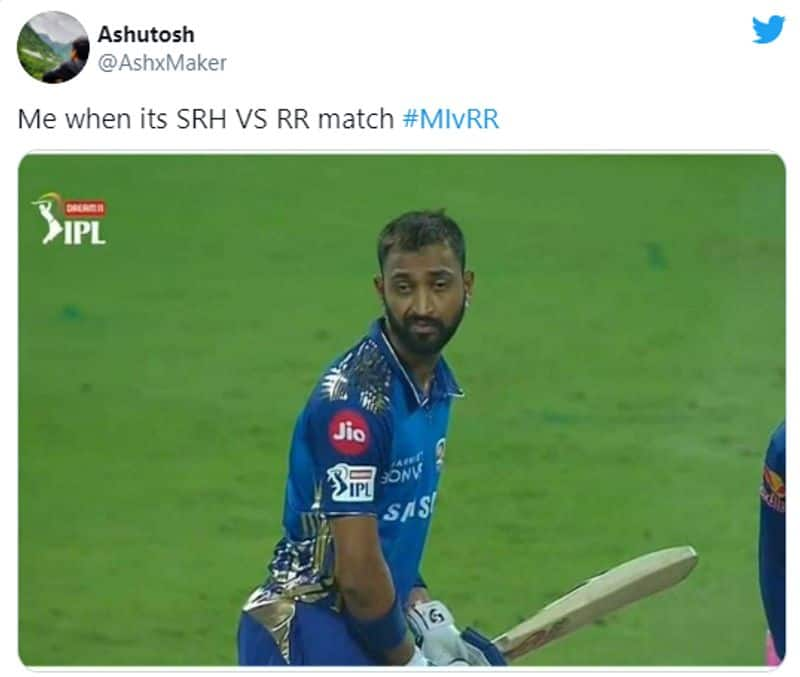 As for this user, he linked it up with the match between Sunrisers Hyderabad (SRH) and Rajasthan Royals (RR), which was a boring one. "Me when its SRH VS RR match #MIvRR," he posted.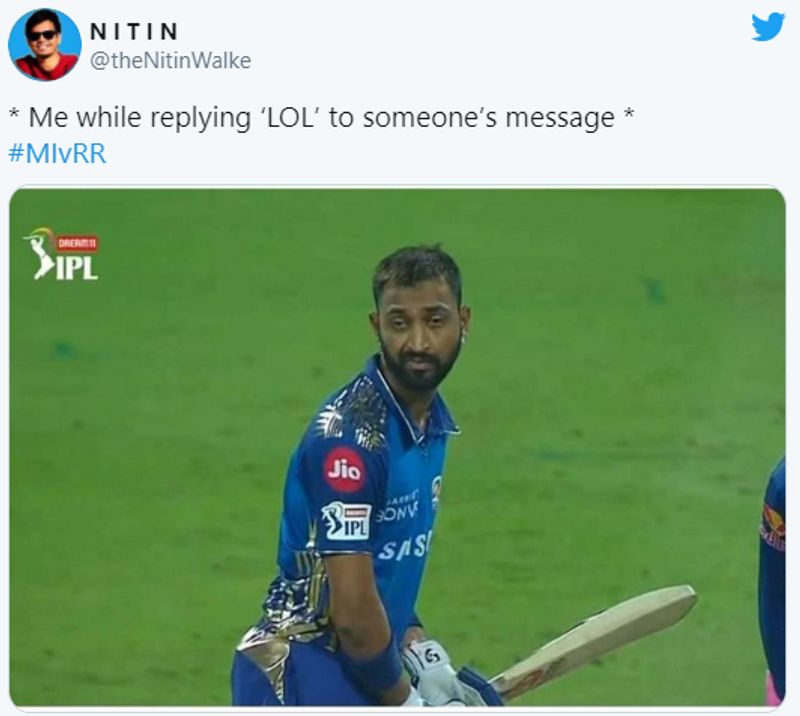 This user links it up with texting, especially when he happens to come across a funny one. "* Me while replying 'LOL' to someone's message * #MIvRR," he posted.