IPL 2020: Harsha Bhogle reasons behind the unchanged umpiring decision on short-run
The second match of the IPL 2020 erupted with a lot of criticism. The DC vs KXIP match at the Dubai International Stadium was wrongly judged with a 'short-run', leading to the Super Over, and eventually Delhi Capital's win.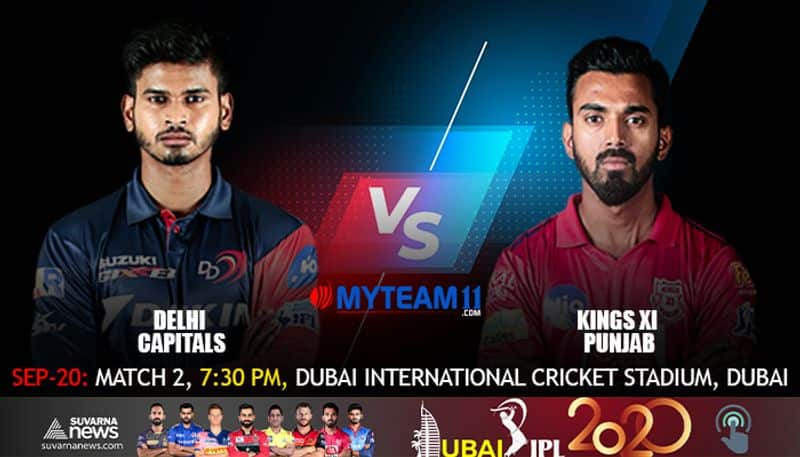 The Super Over between Delhi Capitals and Kings XI Punjab, at the Dubai International Stadium, has invited more controversy than a thrill to the cricket fraternity.
On Monday, an umpiring gaffe created havoc where, in the 19th over of Kings XI Punjab's chase, umpire Nitin Menon misjudged and signaled a short run, after Mayank Agarwal and Chris Jordan had completed a two.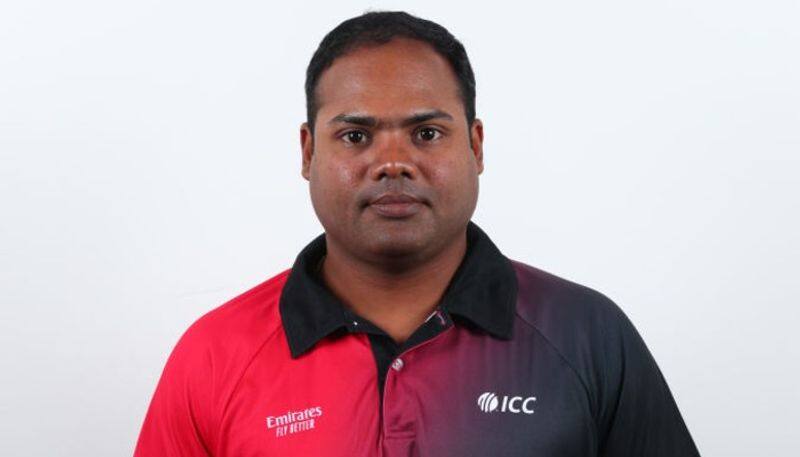 The Twitter handles have gone all crazy criticizing this un-intentional umpiring act.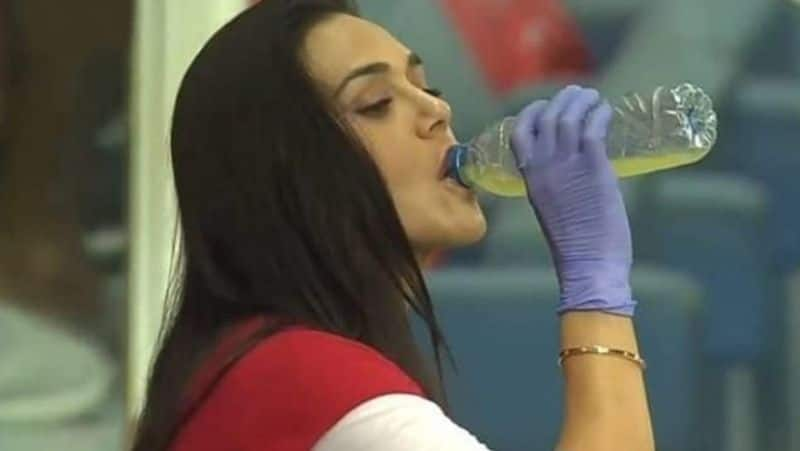 Fuming Punjab fans, owners, coaches, and officials are all disappointed with the fact that the umpire didn't revoke his decision after it was presented on the match screen. Some feel that the decision should have been given to the third umpire to intervene and over-rule the adjudged decision.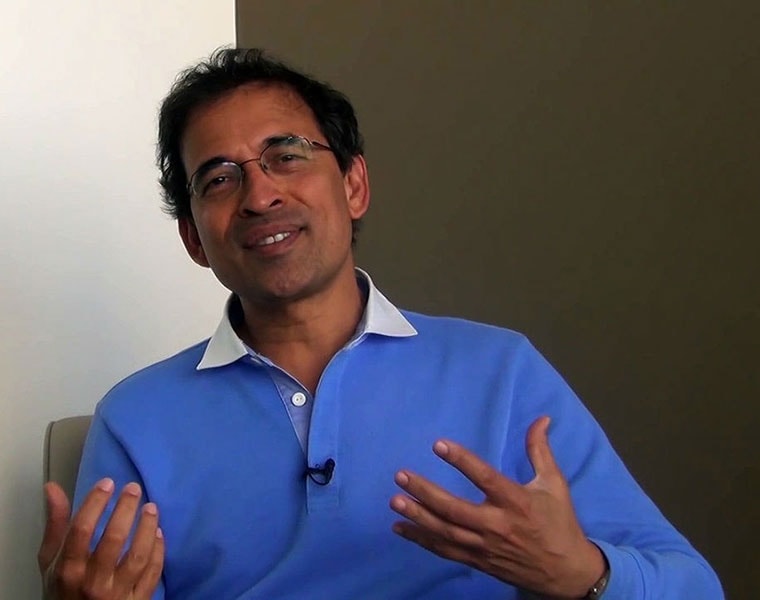 It was on Tuesday afternoon that the 'Voice of Cricket', Harsha Bhogle, explained the reason behind the unchanged umpiring decision on the short-run.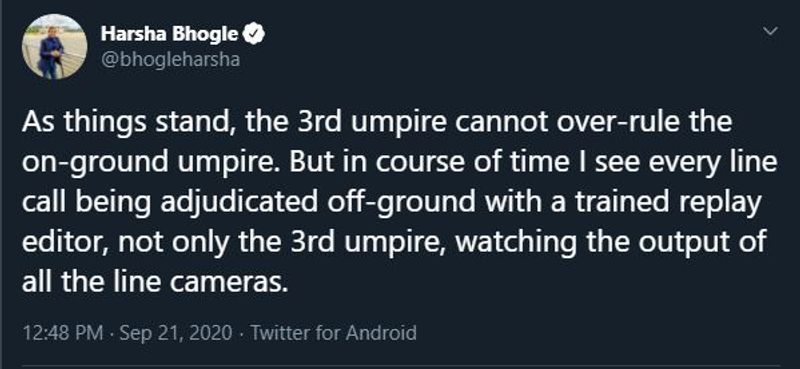 He took to Twitter to clarify this heated argument, saying that the third umpire cannot overrule the on-ground umpire decisions.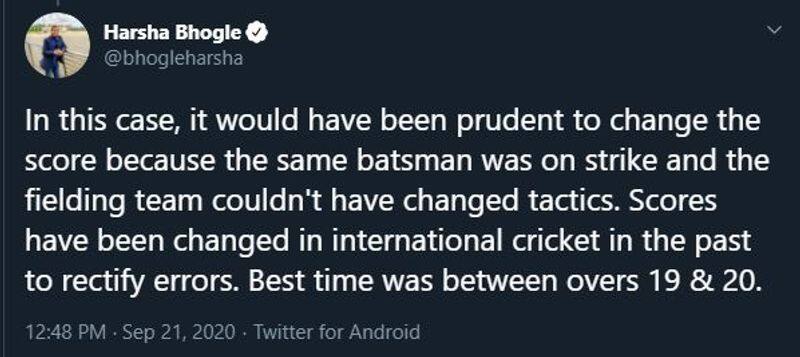 Bhogle also gave a follow-up tweet, saying that the decision could have been changed as the batsman was still there. He also highlighted that such errors have been rectified in international cricket.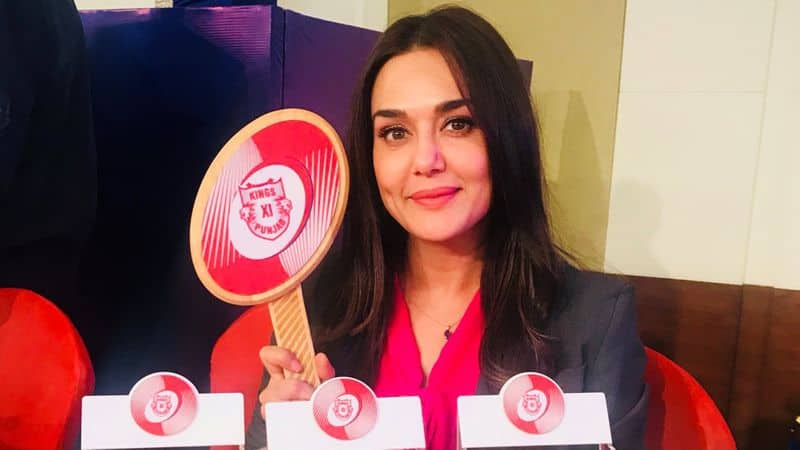 Meanwhile, the KXIP management seems to be unhappy with the decision and has even filed an appeal with the match referee to review the rules. The officials feel that this 'could cost us a playoff berth.'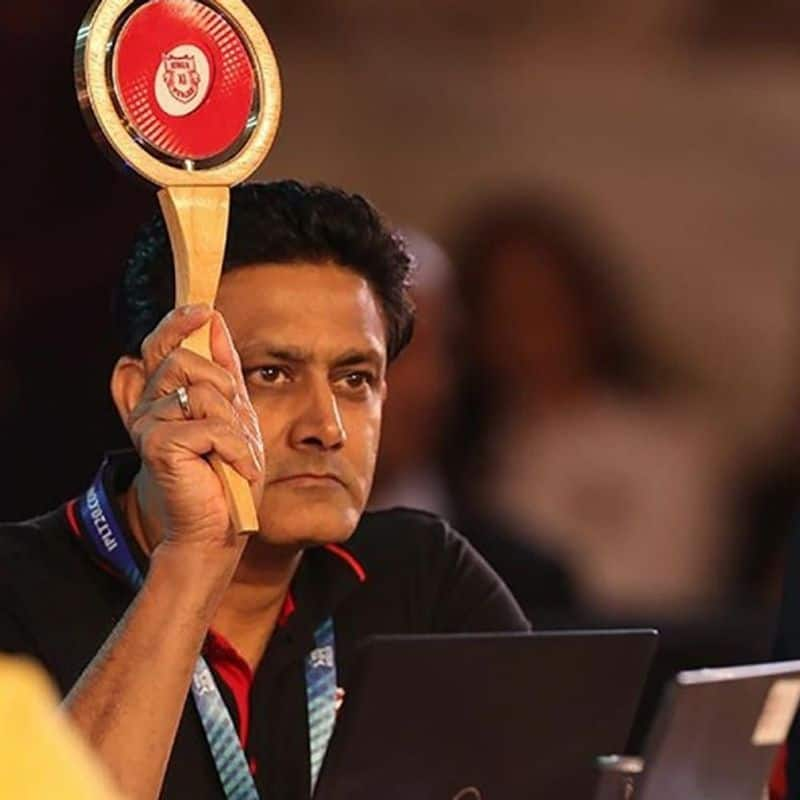 Almost all KXIP members also reiterated that it is pointless to witness such repeated errors when there has been so much technological advancement.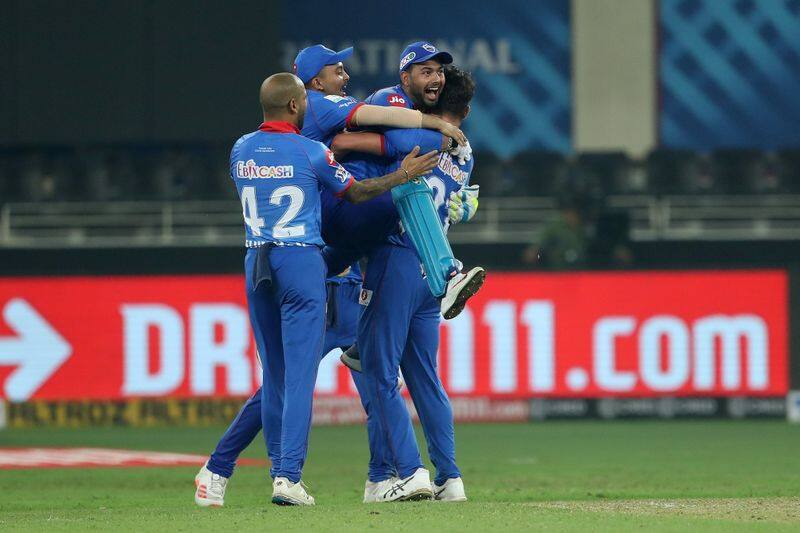 They are all agitated because of the error, which led to the Super Over, with Delhi Capitals winning the match. The match could have been in Punjab's favor under all correct decisions.