IPL 2020 Final: Twitter erupts as MI emerge as fifth-time trophy lifters
First Published 11, Nov 2020, 12:42 AM
IPL 2020 final saw a clash of Mumbai Indians (MI) and Delhi Capitals (DC) in Dubai, where MI won by five wickets. As MI lifted the title for the fifth time, social media buzzed and started congratulating MI following their win. We take a look at Twitter reacted to it.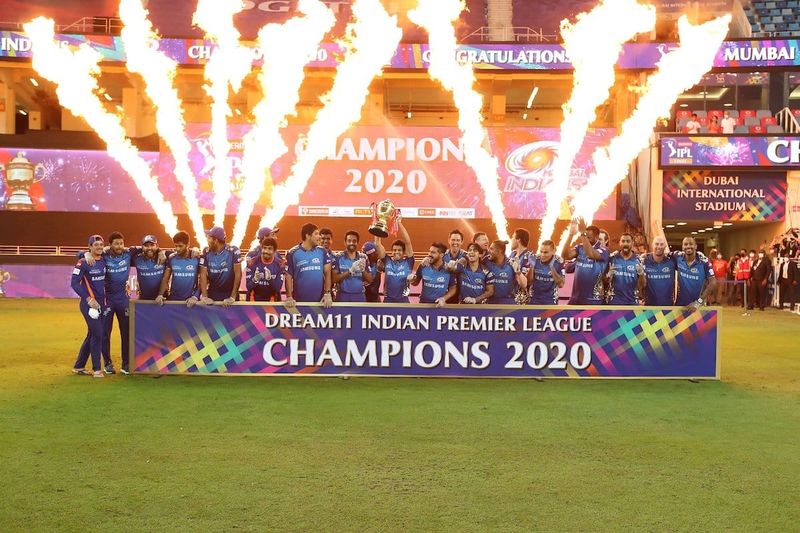 IPL 2020 would have surely been surprising for the fans, as they witnessed the altered complexion of the franchisees' performances, but hardly anything changed for Mumbai Indians (MI). To say, the 13th edition of the Indian Premier League (IPL) concluded in a fashion quite similar to the previous season, as MI emerged as the winner for the fifth time in IPL history.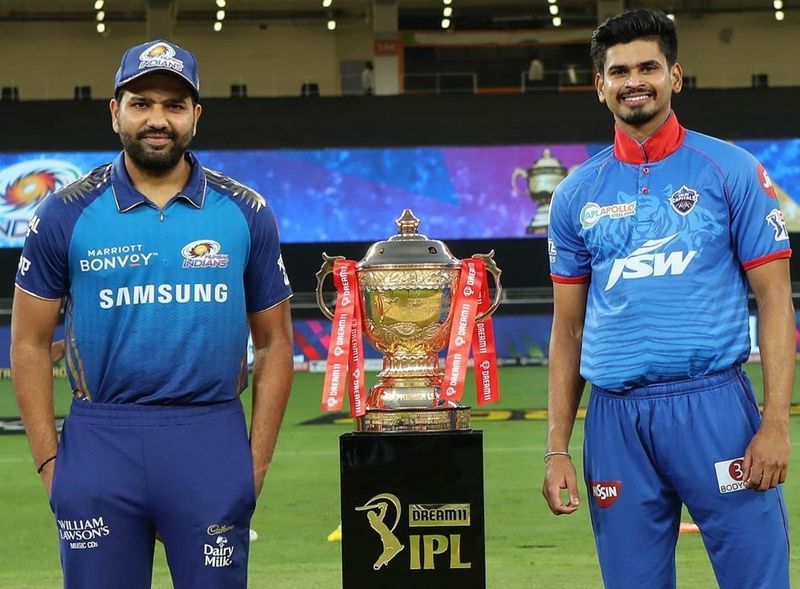 As they took on Delhi Capitals (DC) in the final in Dubai, the match ended with MI's win by five wickets. Following the win, wishes poured in for MI, as here are the glimpses of a few trending tweets.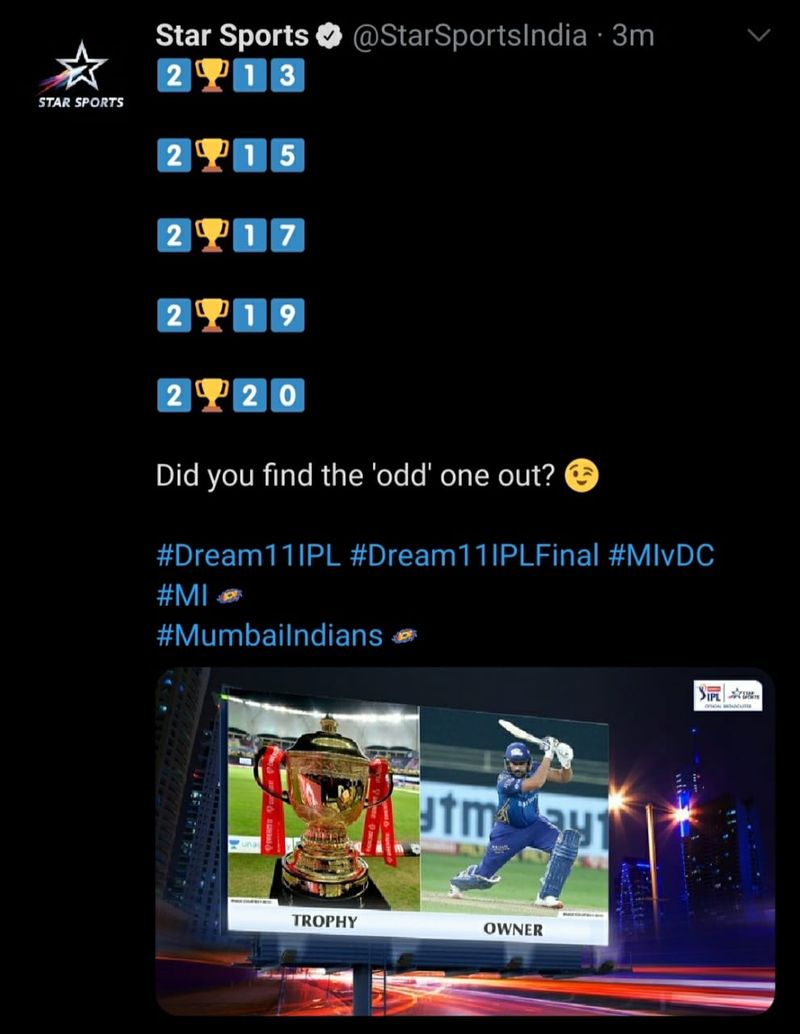 Star Sports presented MI's win in 2020 with quite a unique thought. MI, who had earlier won in the 'odd-numbered' years till now, won the title in the even-numbered year this season.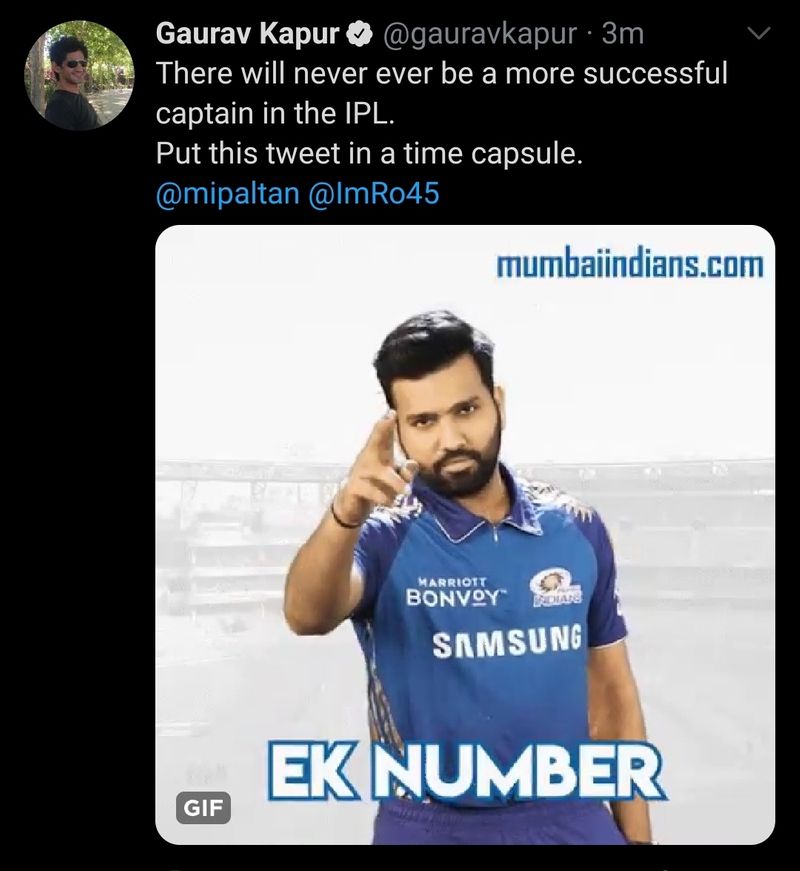 Gaurav Kapur hailed MI skipper, Rohit Sharma, saying that there won't be a more successful captain than him in the IPL history.

Ayaz Memon, the legendary cricket analyst, praised MI. as they won their fifth title in the IPL.

Gaurav Kapur, much alike Star Sports, added a pun while congratulating MI, who lifted the title this season.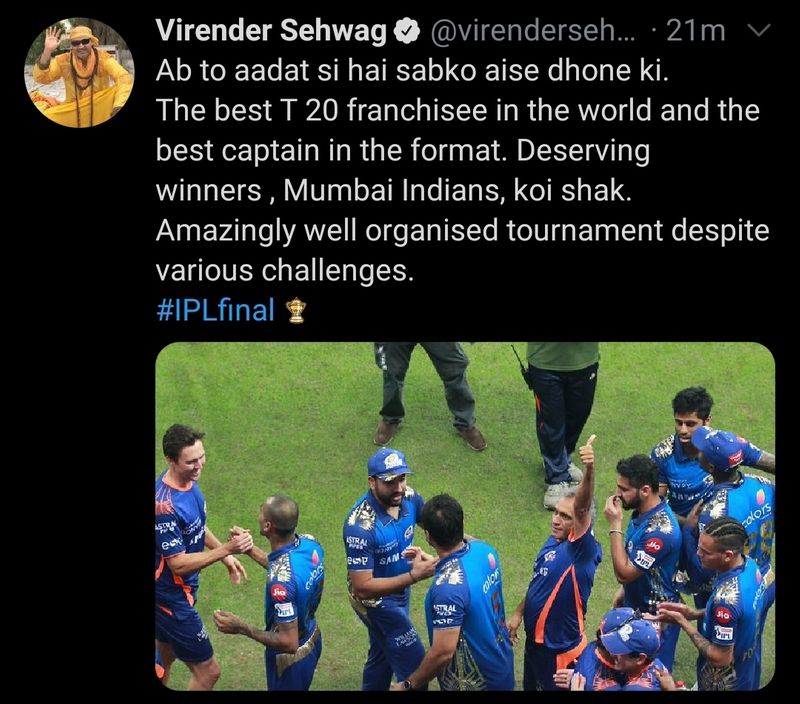 The former Indian player, Virender Sehwag, curated a line from the famous song to depict MI's dominance, which the team exhibits in almost every match. He then praised the team for their commendable performance.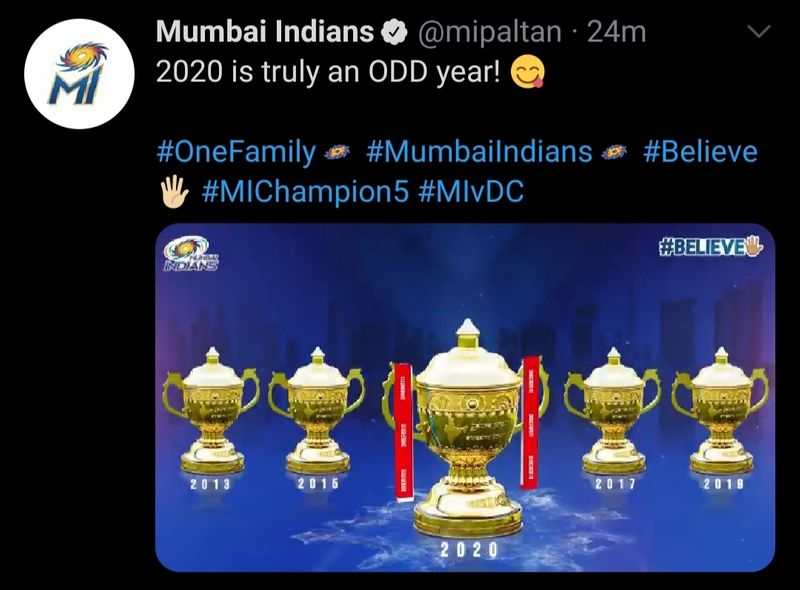 MI official page very craftily articulated their victory and presented it on their social media handles.

The pun from Irfan Pathan was no less. In just two words, he described MI's IPL win with utmost efficacy.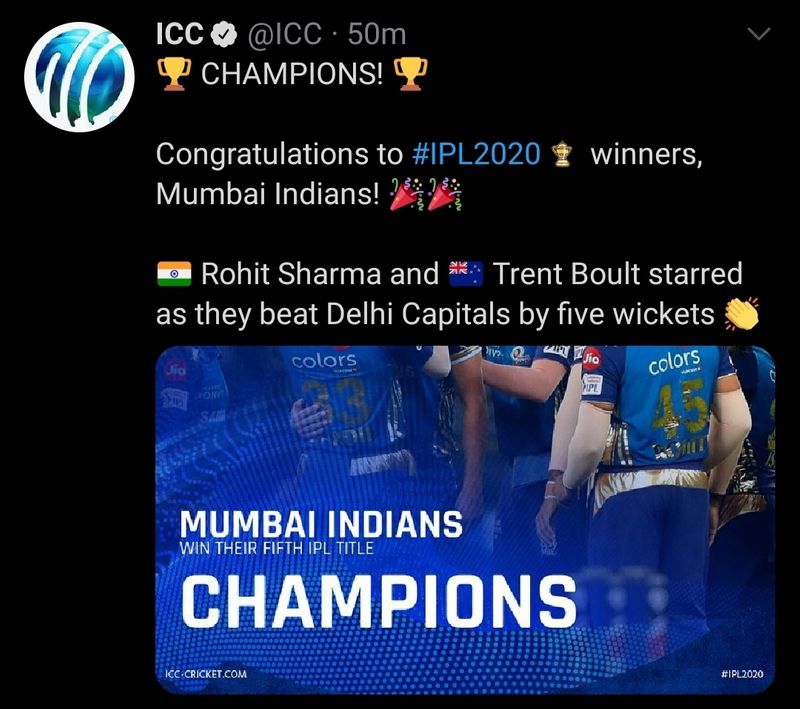 Even the ICC couldn't resist the charm of this cash-rich league and followed it with the most diligence. In a tweet, the prestigious cricket board congratulated MI and heaped praises for Rohit Sharma and Trent Boult.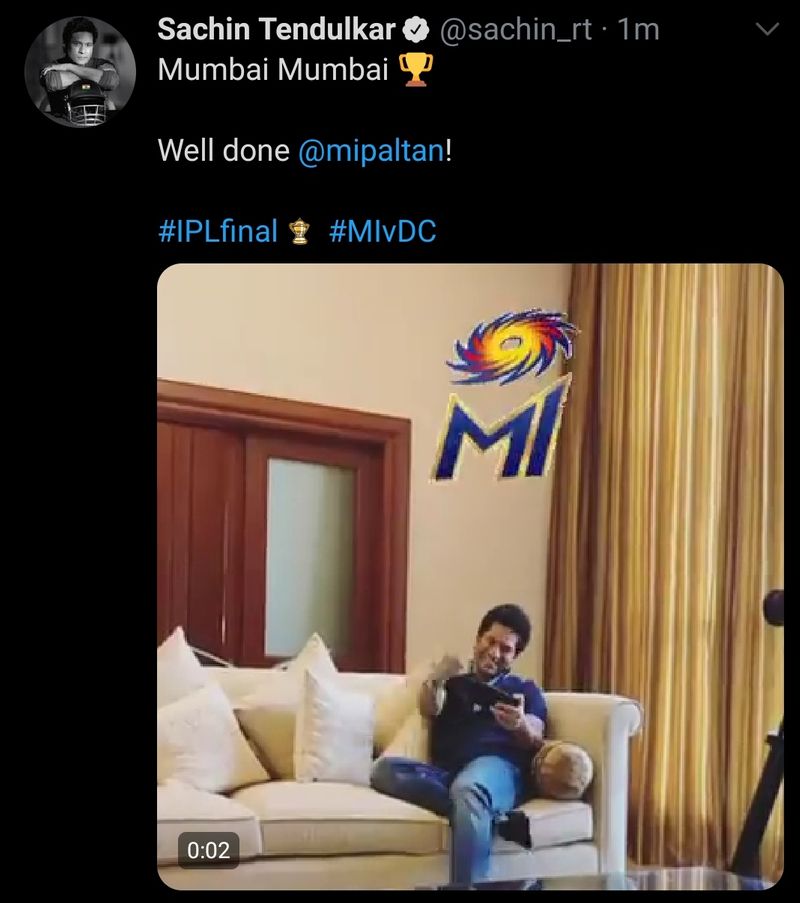 The 'Master Blaster,' who played for MI during his IPL days, appreciated the youngsters of MI and tweeted well done.