IPL 2020 final: Is Mumbai Indians the best T20 franchise in the world?
First Published 11, Nov 2020, 1:59 PM
Mumbai Indians are the most successful team in the Indian Premier League, having won record five titles to date. All their wins have come under the leadership of Rohit Sharma. Kieron Pollard, too, has been associated with the side in all of the successes, since 2008.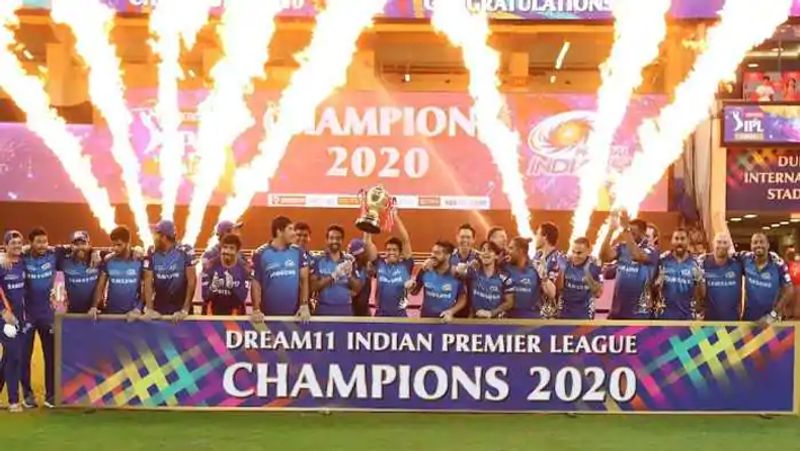 Mumbai Indians (MI) have proved that they are the undisputed kings of the Indian Premier League (IPL), having won the title on record five occasions. Furthermore, it has made Rohit Sharma the unquestioned leader of the tournament, having won it on all occasions with the side.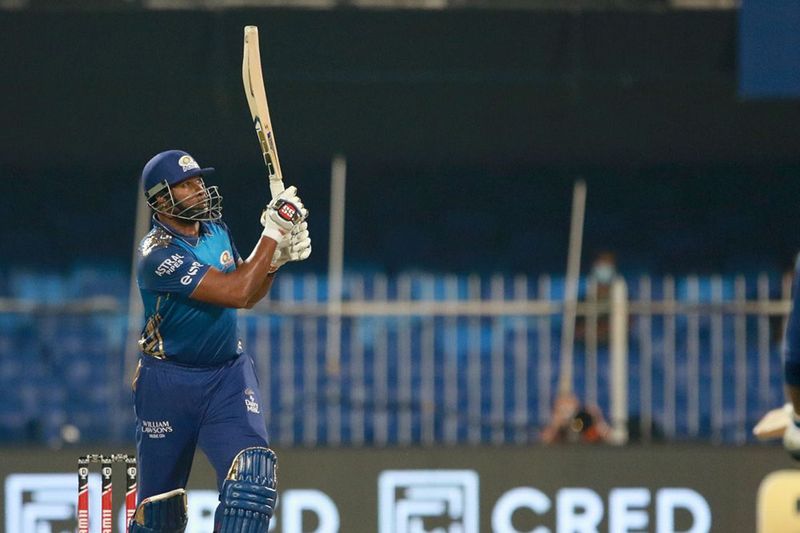 Nonetheless, Rohit is not the only successful player with the side, as veteran Windies all-rounder Kieron Pollard, too, has been a part of it all. Pollard has been associated with the side since the inception of the IPL, in 2008.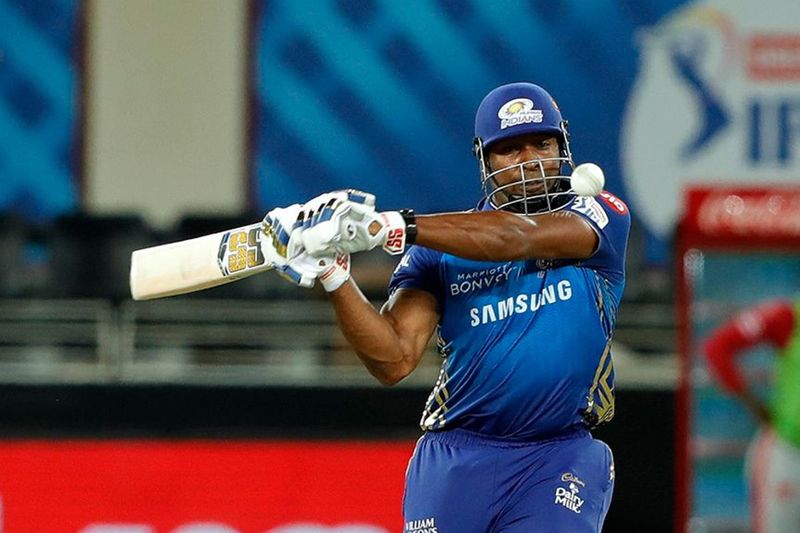 Furthermore, Pollard feels that the side is undoubtedly the best T20 team in the world. "It is a great feeling; it means a lot. Having been here for 11 years, (a) fifth trophy is fantastic," he was quoted as saying to Star Sports.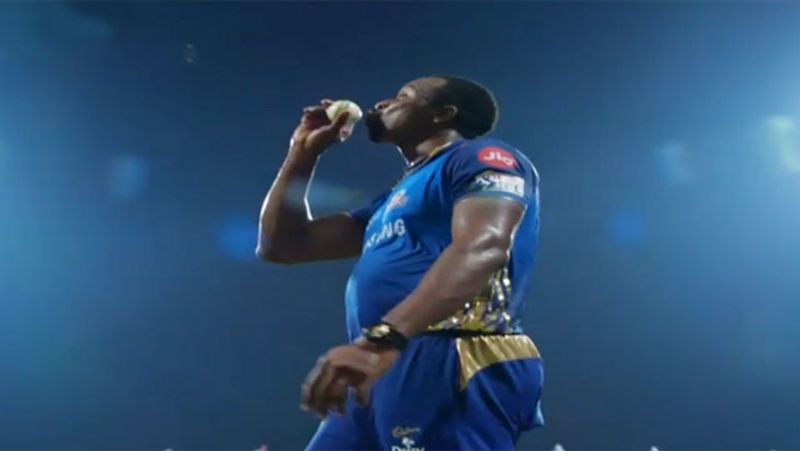 "With the amount of trophies, the amount of work and the number of players that went on and played international cricket, play for India, play for their different respective countries, I think you will have to say so," added Pollard.
Pollard also admitted that there was pressure on the side throughout the tournament, as they were determined to break the jinx of being unable to win it in odd years. Pollard also heaped praise on every single player from the side, who contributed their part.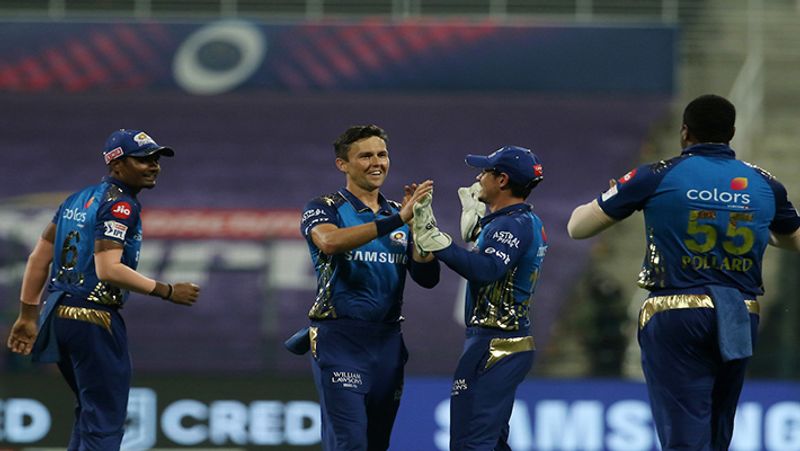 "The work that goes on behind scenes - no one sees the preparation, the planning, and to come out and actually deliver on the field. It's pressure, yes, to play for a big franchise like this, but you can only get better as an individual if you take everything on board, take it with a pinch of salt, and take it positive," Pollard asserted.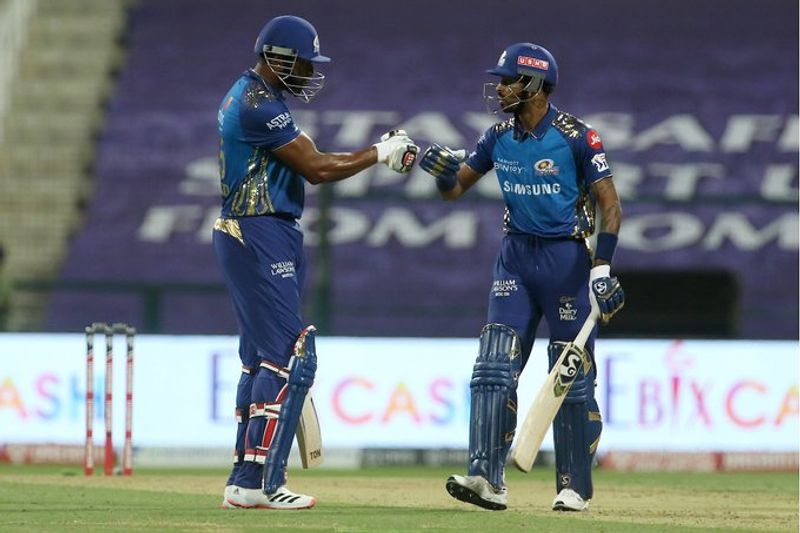 "The way we plan, each and every box is ticked in what we want to achieve as a team. The openers, middle-order batsmen, finishers, death bowlers... we have an abundance of them in our team. Again, kudos must go to the ownership and the management staff, and everybody for the work they do behind the scenes, in order to the project this team in to the international stage. Long may it continue for us," concluded Pollard.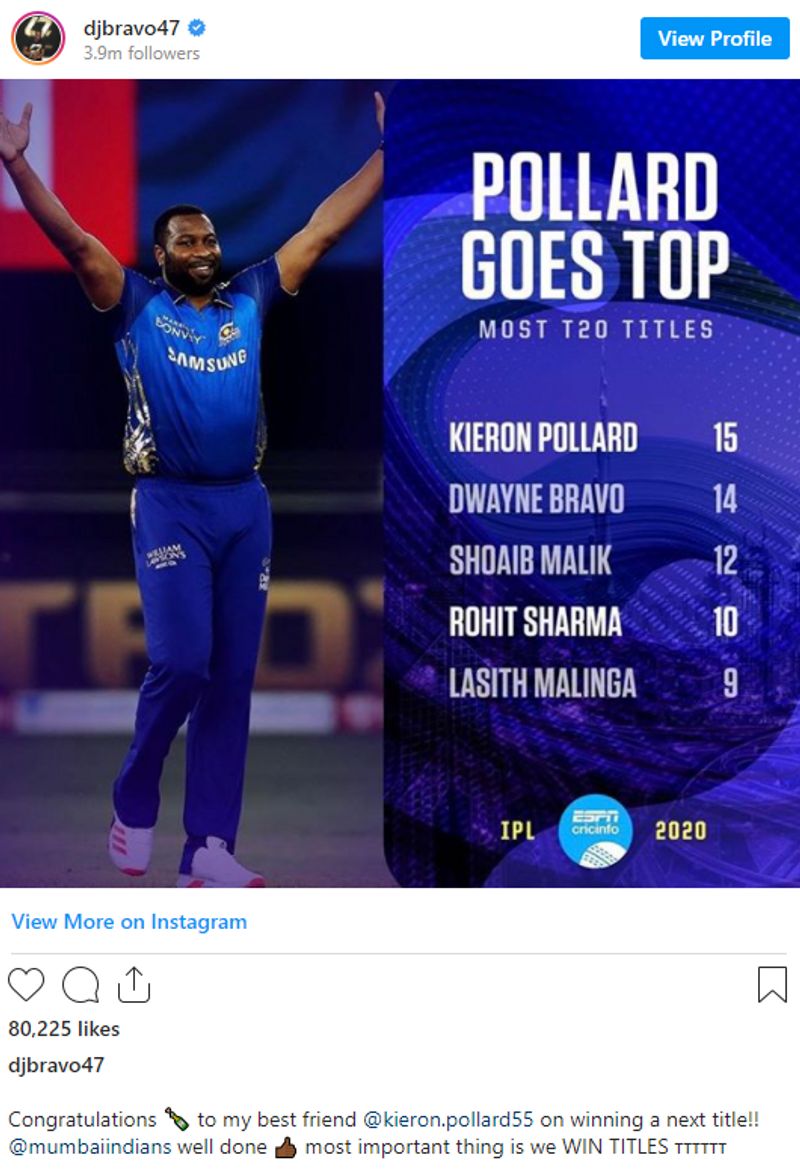 Following MI's win, Pollard attained a unique feat, as he has become the most title-winning player in the T20s, having won 15 titles, going past his Windies teammate Dwayne Bravo. Bravo, who plays for Chennai Super Kings (CSK), posted on Instagram, captioning, "Five trophies, that is a bit unprecedented. The closest now to us is three. Dwayne Bravo, you are behind now, I am in front of you."