IN PICTURES: India begin training in Australia post clearance of first COVID test
First Published 14, Nov 2020, 5:17 PM
India are touring Australia for a complete series, involving three ODIs and T20Is each, along with a four Tests. The tour is set to go on for two months. It is India's first international series in the pandemic, having last played in February, during their tour of New Zealand.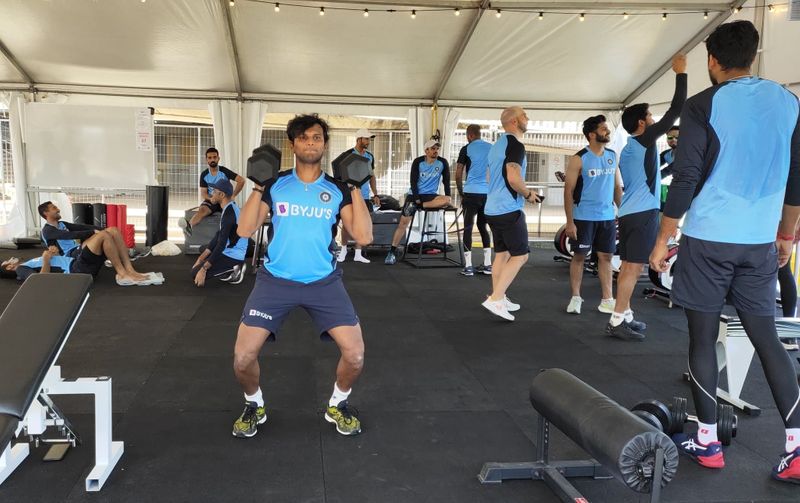 India are all set for their first international series in the prevailing COVID-19 pandemic, as they have travelled to Australia for a gruelling two-month tour. The trip is set to consist of three ODIs and T20Is each, along with a four-Test series.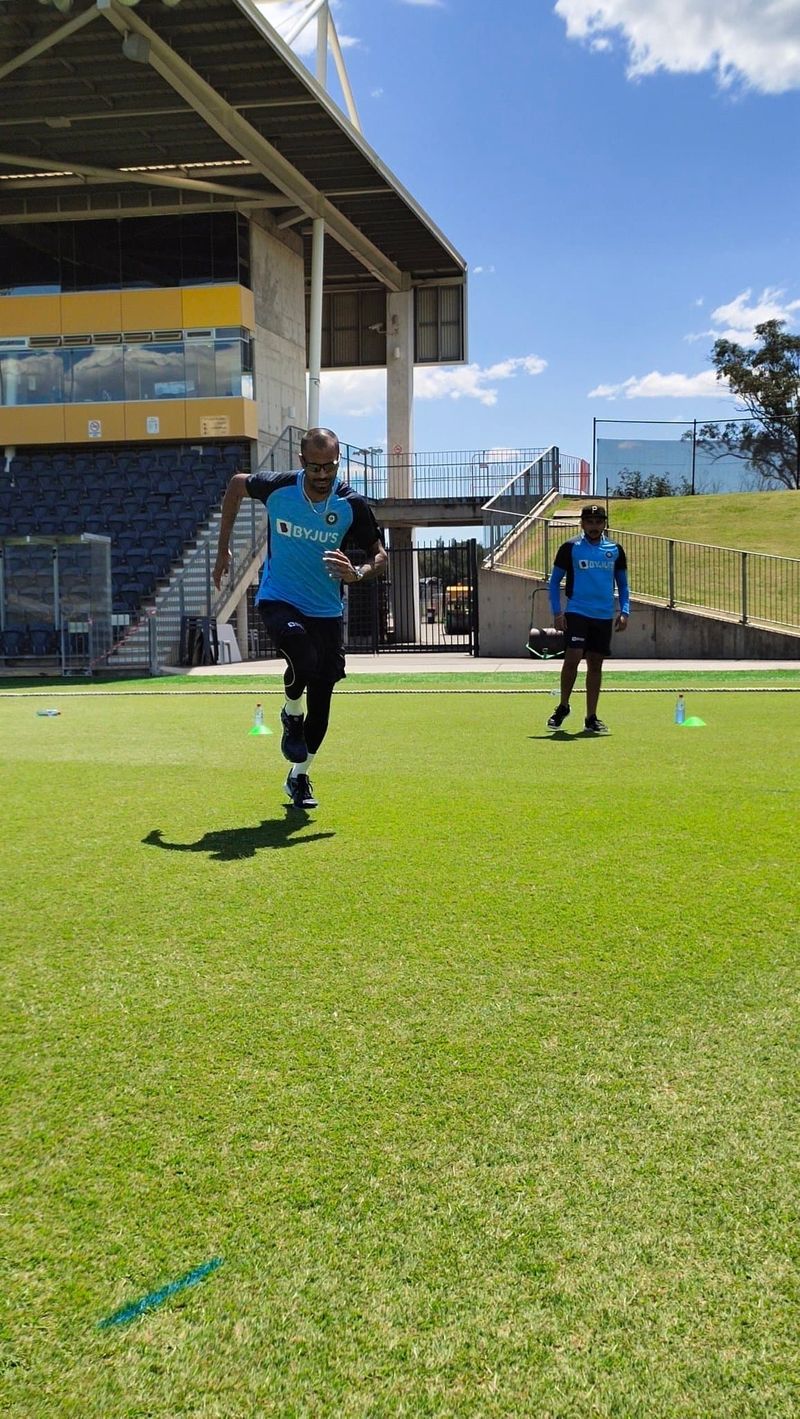 The Indian players are coming off an exhausting two-month outing in United Arab Emirates (UAE), where they were busy playing the Indian Premier League (IPL), less than a week back. Nonetheless, that's how cramped the cricket calendar is nowadays, as there is hardly any time to relax and it's back to national business as usual.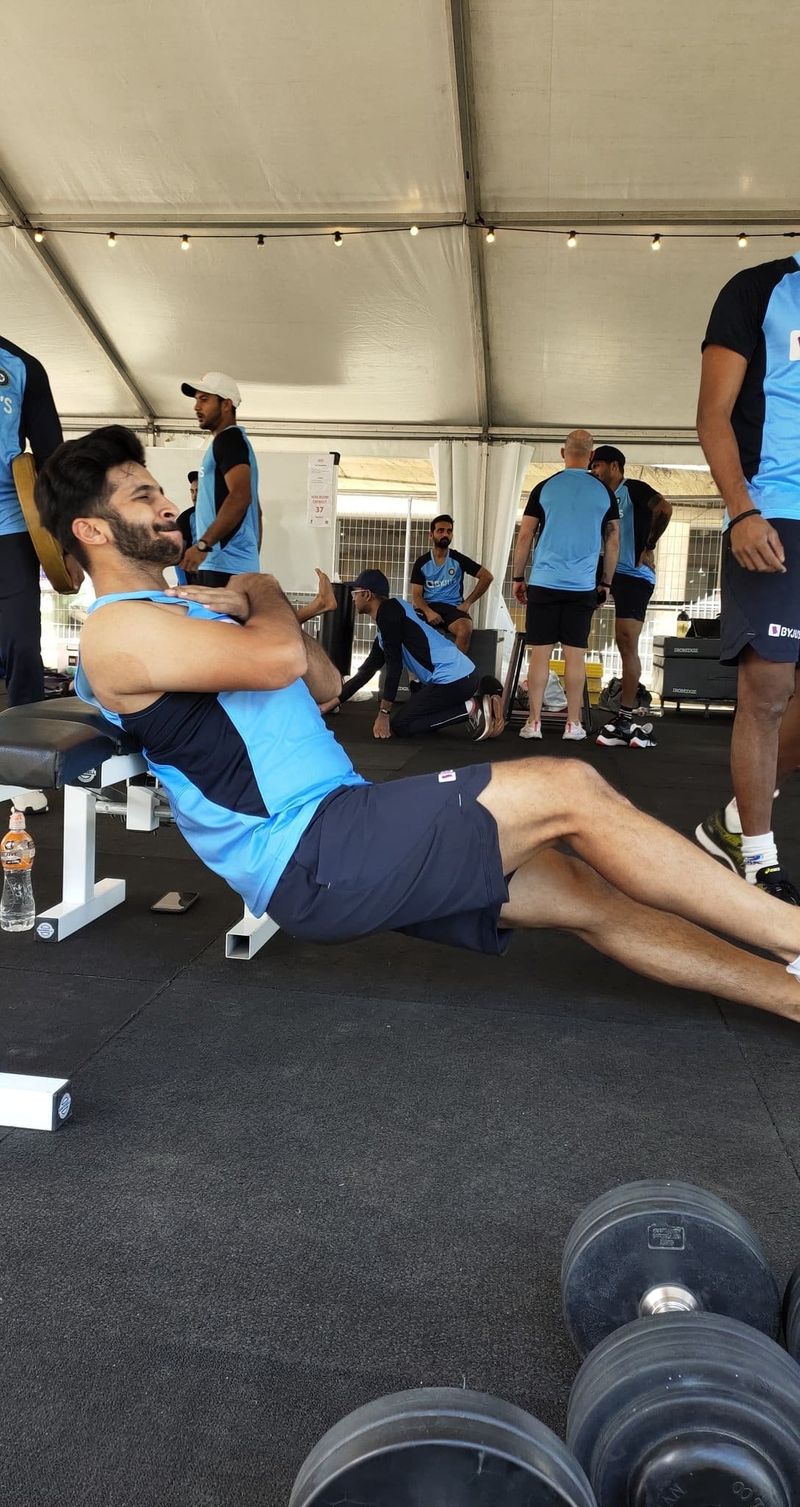 As India landed in Sydney on Thursday, they are undergoing a mandatory 14-day quarantine, while they would continue to train in the bio-bubble sphere. Along with the Indians, some Australian players, too, returned from UAE, as they are undergoing quarantine as well, while they would join their national camp on November 22.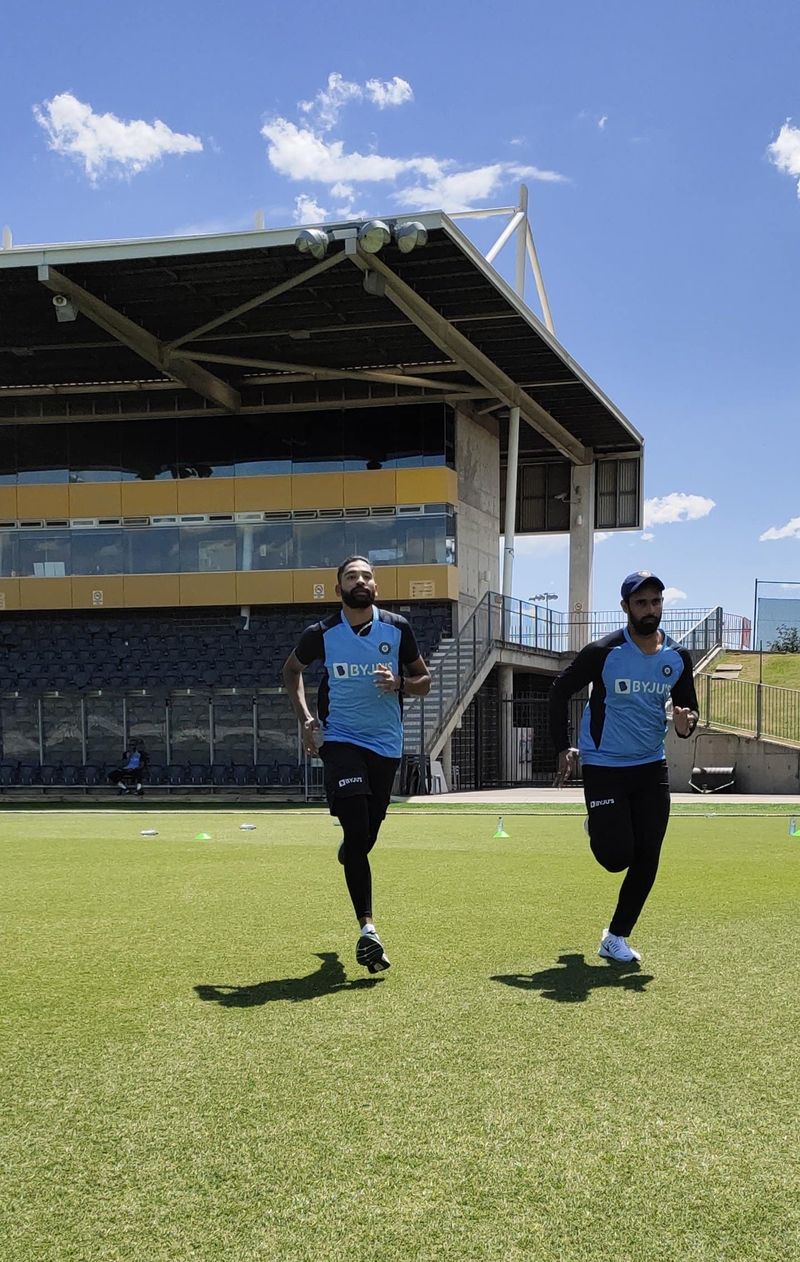 Meanwhile, the first round of COVID test was conducted on Friday, as the Indians have reportedly cleared it. Meanwhile, the players have begun training sessions.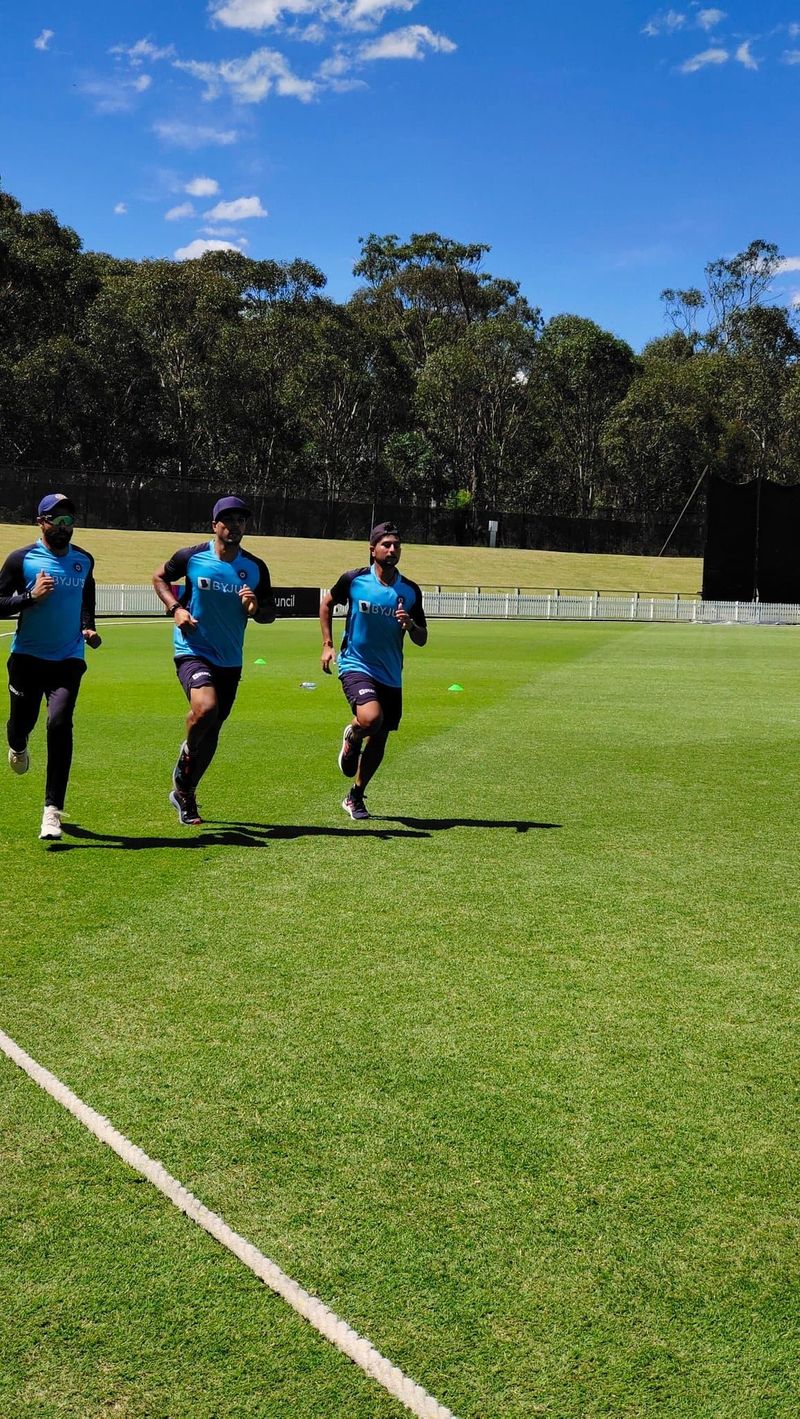 The Board of Control for Cricket in India (BCCI) has shared some pictures on Twitter, where the likes of Hardik Pandya, Mohammed Shami and Kuldeep Yadav were seen training on the field, captioned "Two days off the plane and #TeamIndia had their first outdoor session today. A bit of 🏃 to get the body moving! #AUSIND".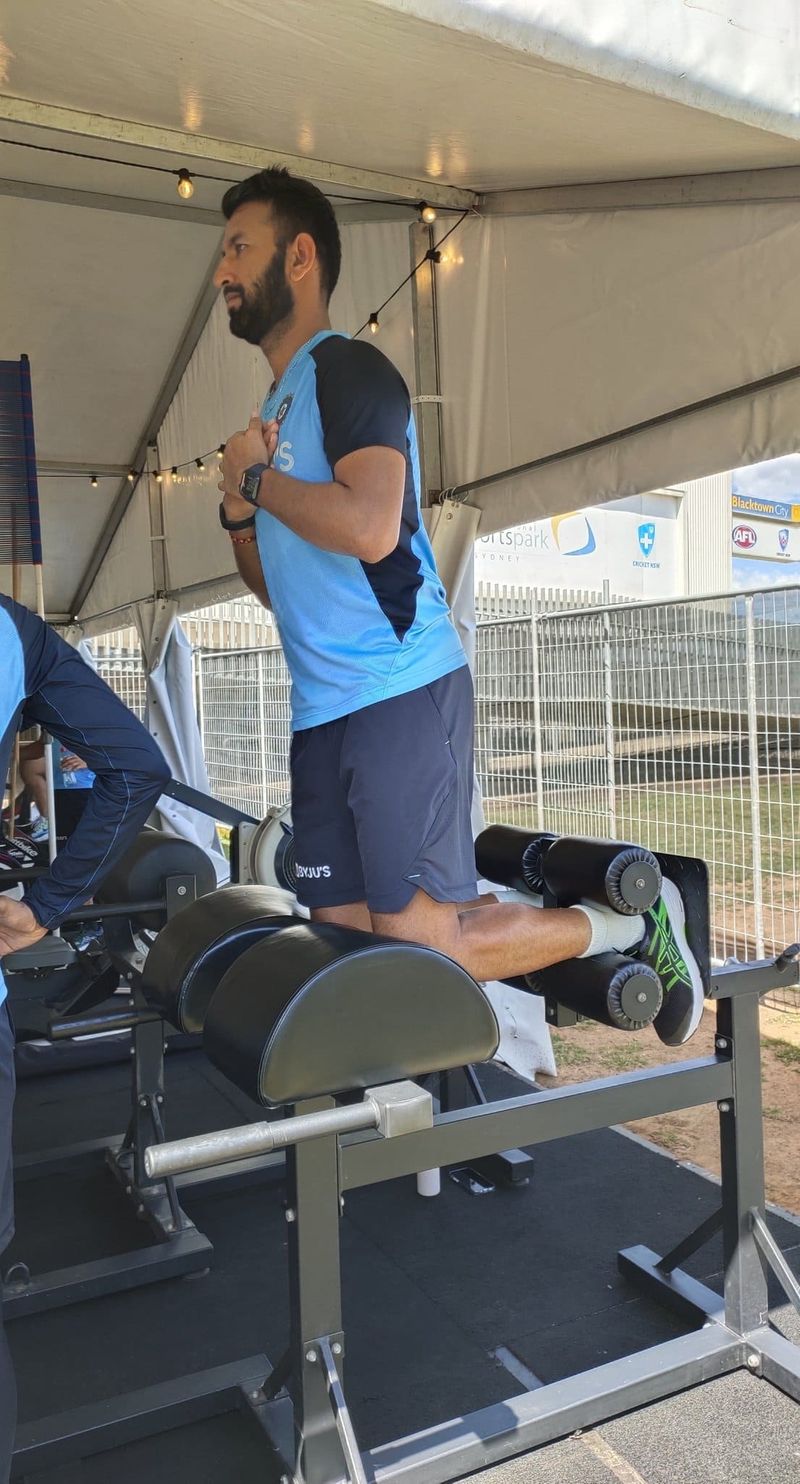 Meanwhile, the boys also hit the gym, ss BCCI shared some pictures of the same, captioned "Once out, the boys also hit the gym!💪". Frankly, they would need it for the gruelling tour ahead, especially in Australia's home territory.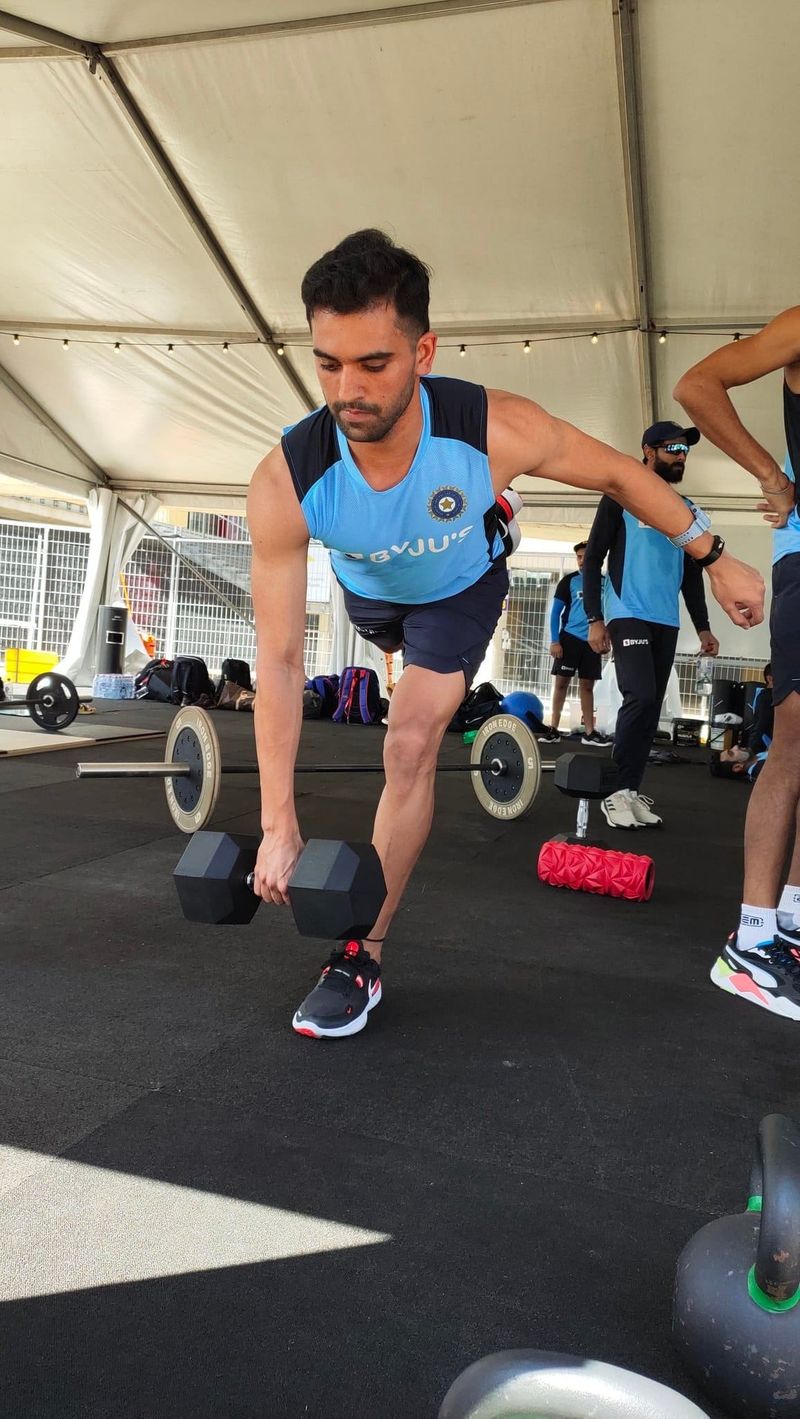 The tour gets underway from November 27, with the ODI series. Interestingly, there would not be any warm-up match prior to the ODIs. However, they are scheduled to play a couple of warm-up games, during the T20I series and before the Tests.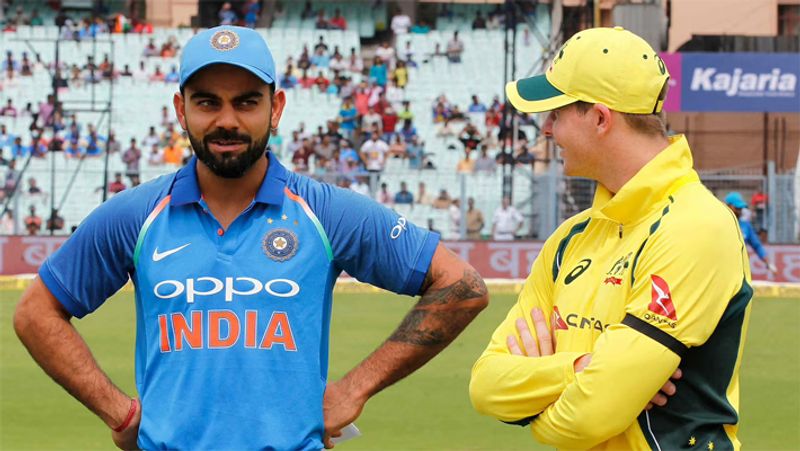 Full itinerary
November 27- 1st ODI (Sydney)
November 29- 2nd ODI (Sydney)
December 1- 3rd ODI (Canberra)
December 4- 1st T20I (Canberra)
December 6- 2nd T20I (Sydney)
December 8- 3rd T20I (Sydney)
December 17-21: 1st D/N Test (Adelaide)
December 26-30: 2nd Test (Melbourne)
January 7-11: 3rd Test (Sydney)
January 15-19: 4th Test (Brisbane)