Here's how Yuzvendra Chahal celebrated Valentine's Day with wife Dhanashree Verma
Yuzvendra Chahal has become one of India's finest leg-spinners in the limited-overs circuit, especially in Twenty20. Also, following his marriage to Dhanashree Verma, they have become one of the most lovely cricketing couples in the country.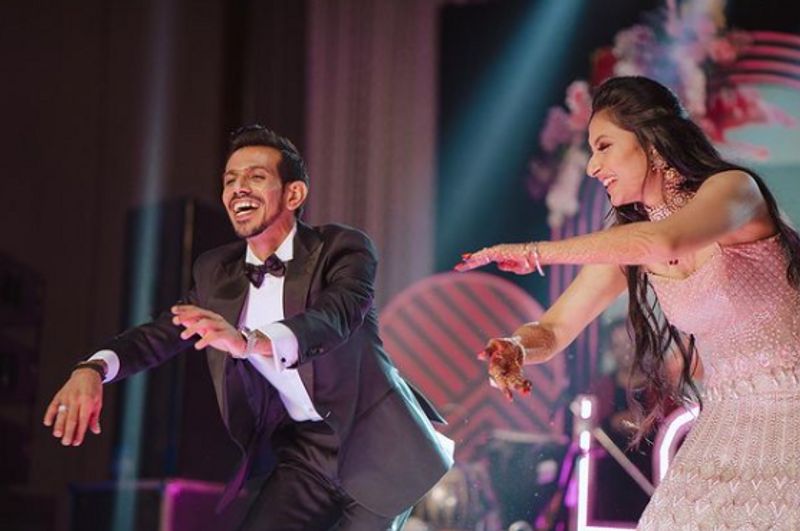 Indian leg-spinner, Yuzvendra Chahal has proved over the years that he is a good leg-spinner in the limited-overs circuit, especially in Twenty20. He has also proved himself a gentleman in his personal life after getting hitched to famous YouTube choregrapher, Dhanashree Verma.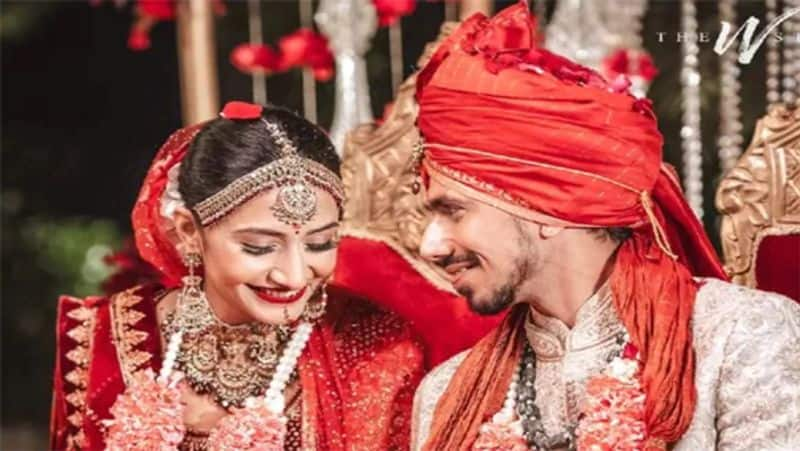 Since the lockdown last year, the couple has gained tremendous popularity, following their engagement, before tying the knot in December. For the past few months, both have expressed their love for each other on social media.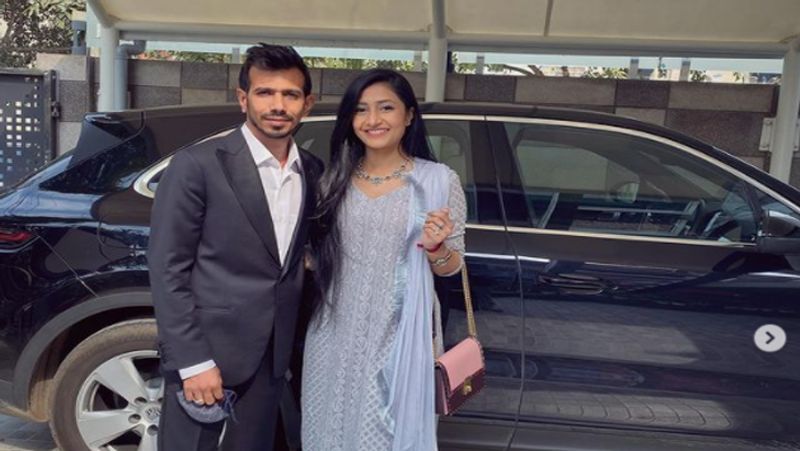 Meanwhile, the couple celebrated love on Valentine's Day on Sunday. However, the manner in which they celebrated looked to be an ordinary one, as Chahal posted a picture of himself with Dhanashree, posing in front of a black car, wearing a black suit. At the same time, she donned a salwar, with the post captioned "Happy Valentines Day ❤️😘💕".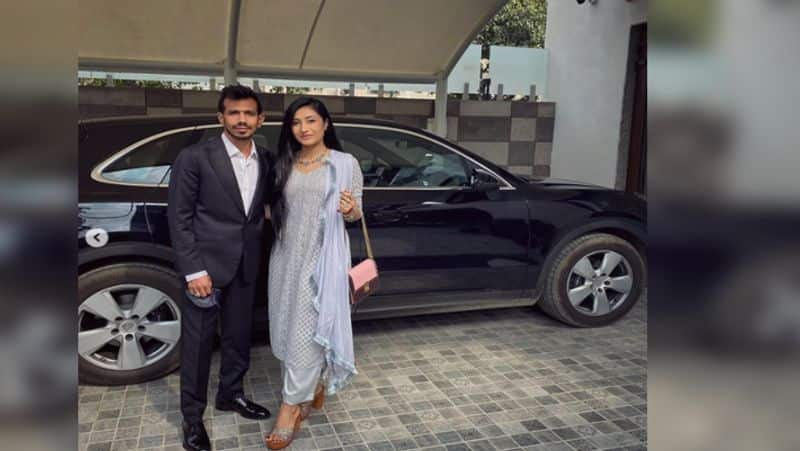 Dhanashree too shared the similar photo with a similar caption. She also shared another one of the same from a different angle.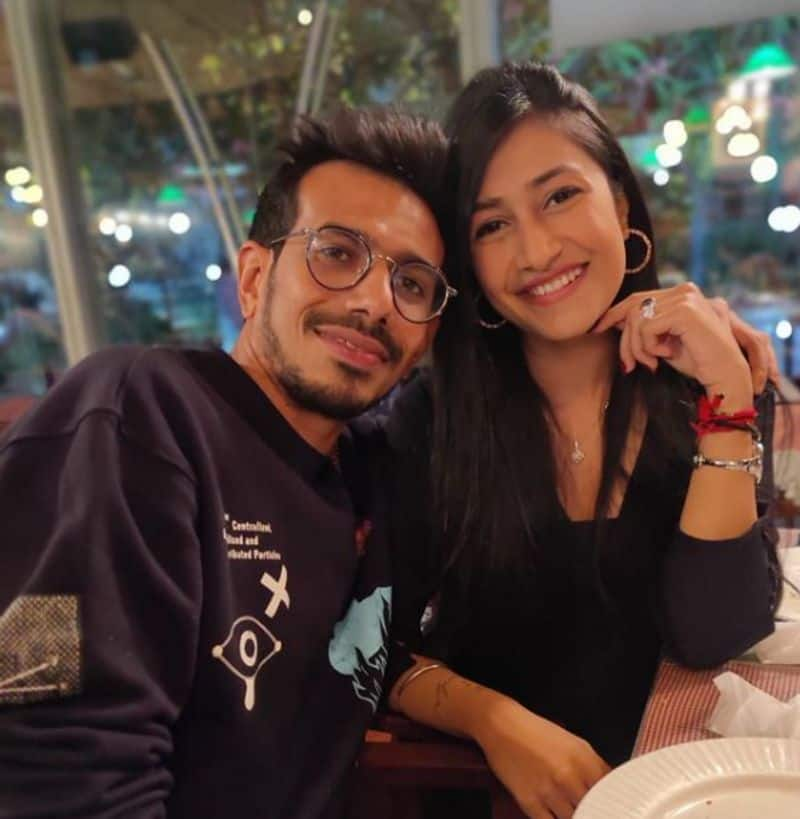 Earlier, on Saturday, Chahal had shared a couple of photos, on the V-Day eve. The couple was in a Mumbai restaurant, as they looked charming together.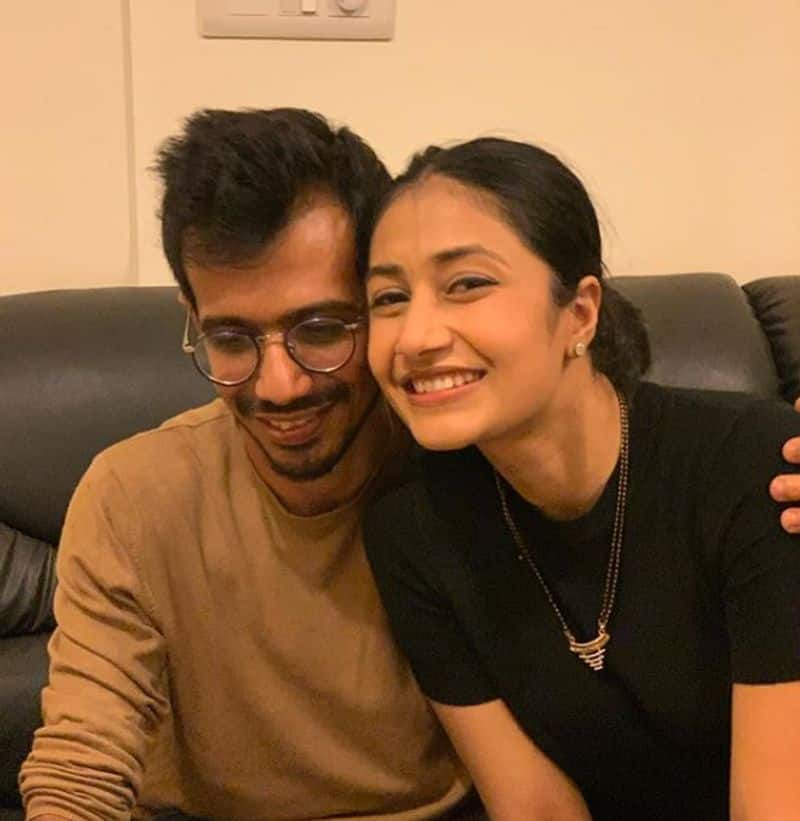 In another picture from the V-Day eve, Dhanashree smiles at the camera with a dress in black, sitting on a couch along with Chahal, while the latter looks down. Chahal captioned the post with "🥰❤️🧿" emojis.