Hardik Pandya's wife Natasa Stankovic celebrates son Agastya's 7-month birthday (See pictures)
Hardik Pandya has become one of the leading all-rounders for Team India, especially for his critical batting skills. He is also leading in his personal life after getting married to Natasa Stankovic, while his son Agastya has also become an internet sensation, who is seven-month-old now.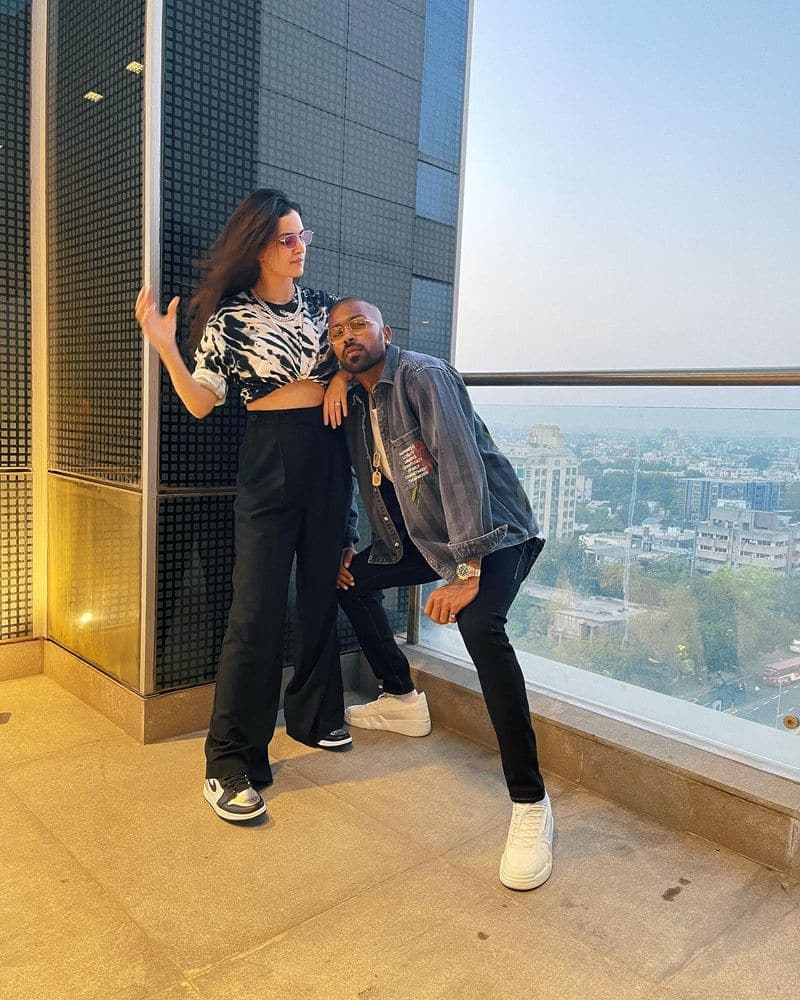 Indian all-rounder Hardik Pandya is one of the most volatile all-rounders to play for Team India in the recent past. Furthermore, his marriage to Serbia-based Bollywood bombshell Natasa Stankovic has the internet talking.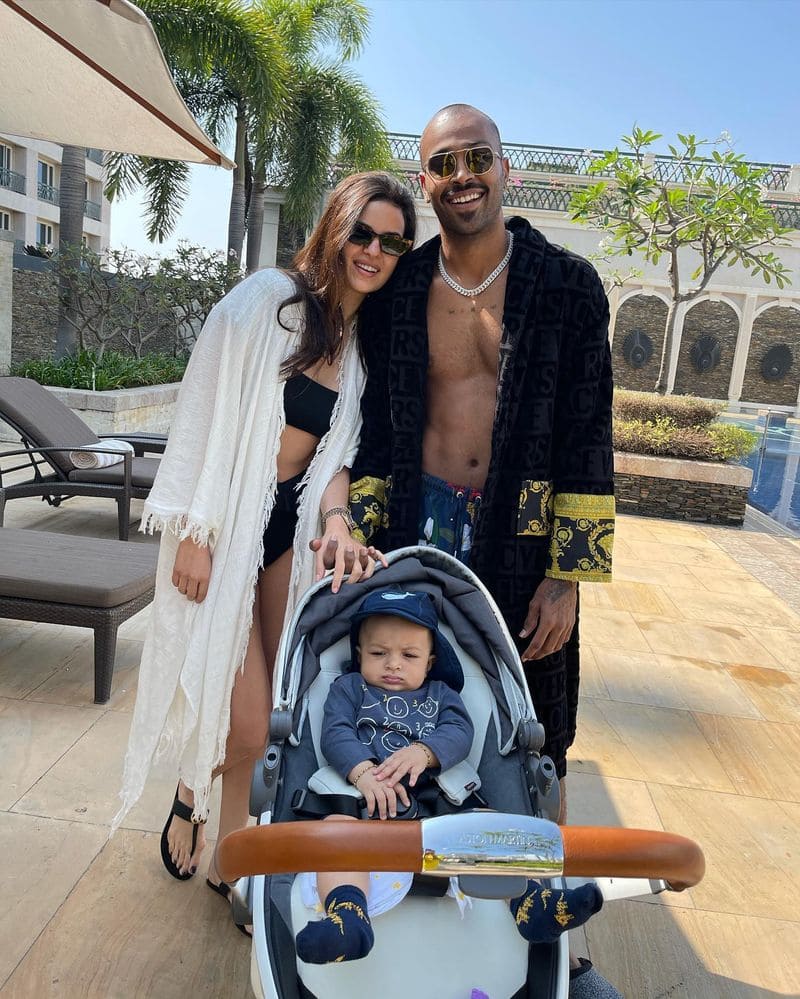 The couple has been in the news since last year, following their engagement to marriage. Their son Agastya was born in July and has since become a famous star on social media, among the fans.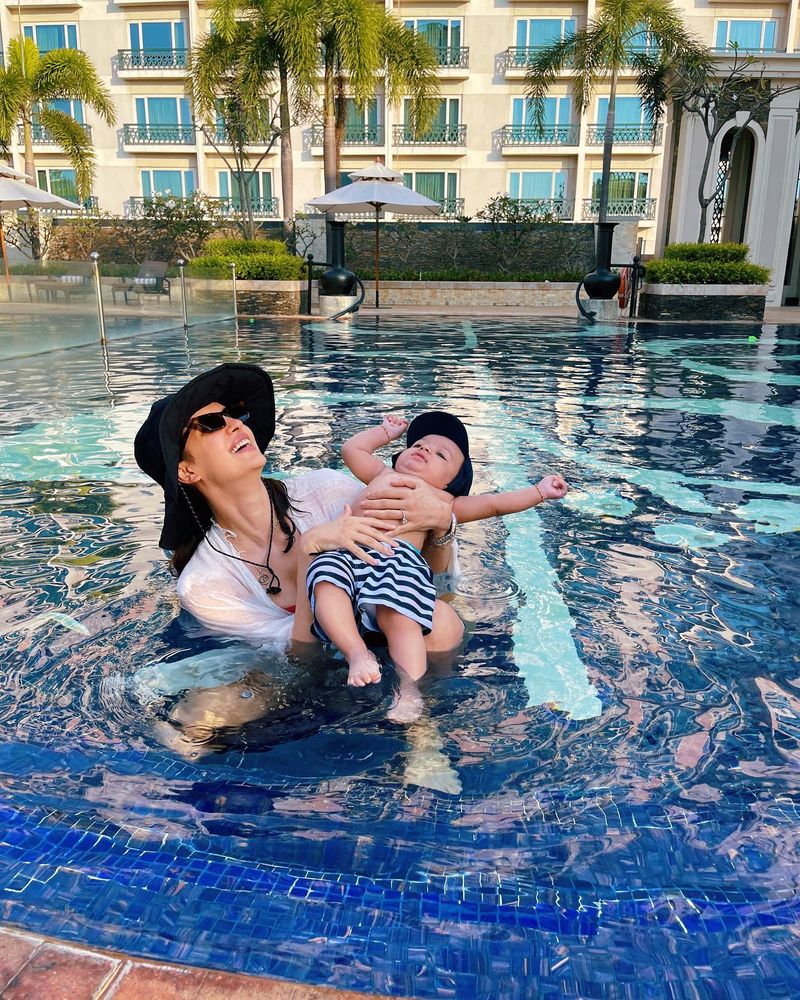 Recently, Agastya turned seven months old. On the same note, Natasa shared some pictures of him on social media, with the first being one of his swimming pool sessions.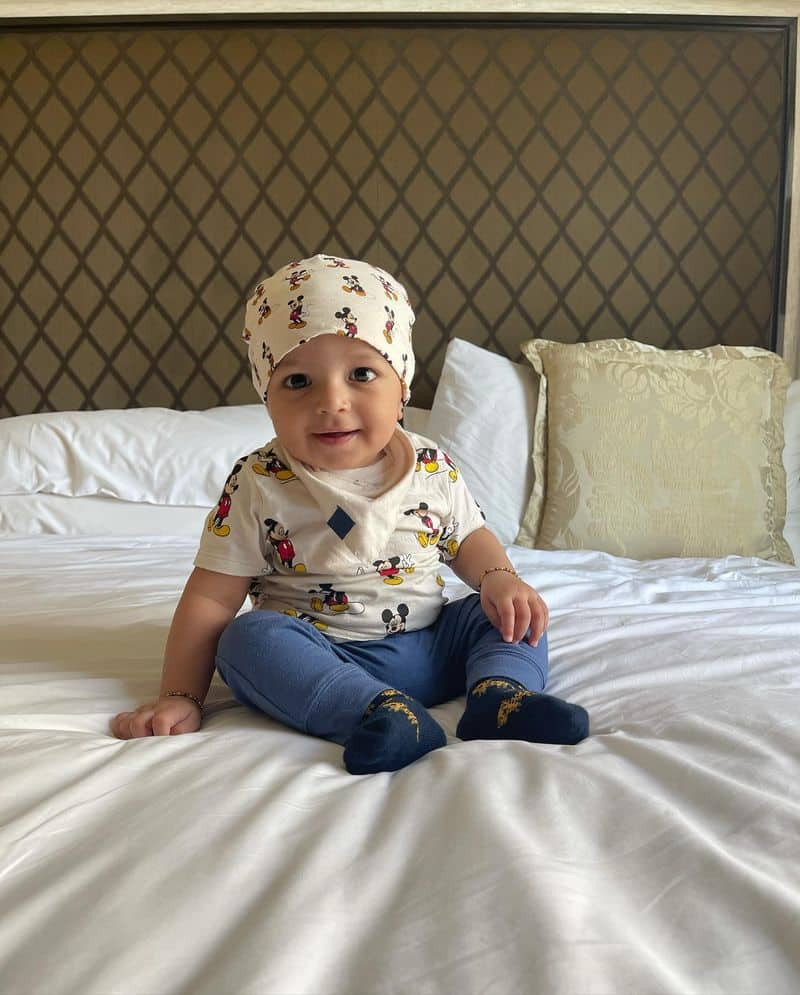 In this, Agastya sits comfortably on the bed, wearing a white t-shirt and eans, along with a headscarf.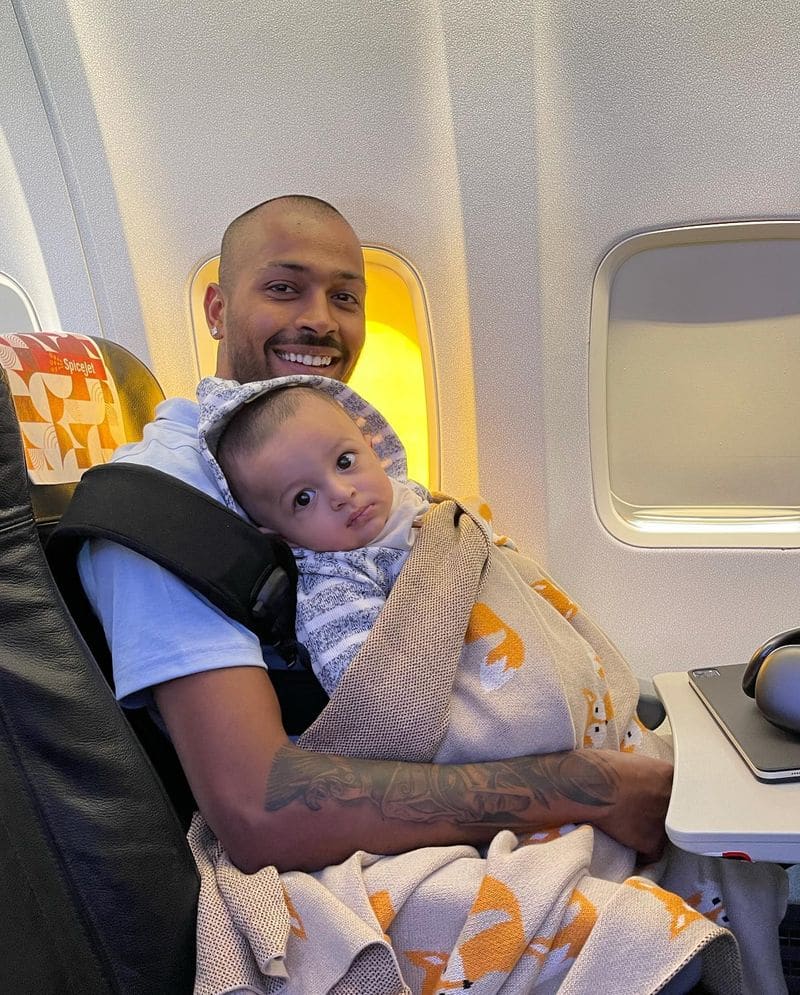 Here, Agastya is seen on his father's lap as they travel on a flight.
Agastya is in a playful mood here, besides being all messed up. He has seemingly spilled his drink all over and across his face.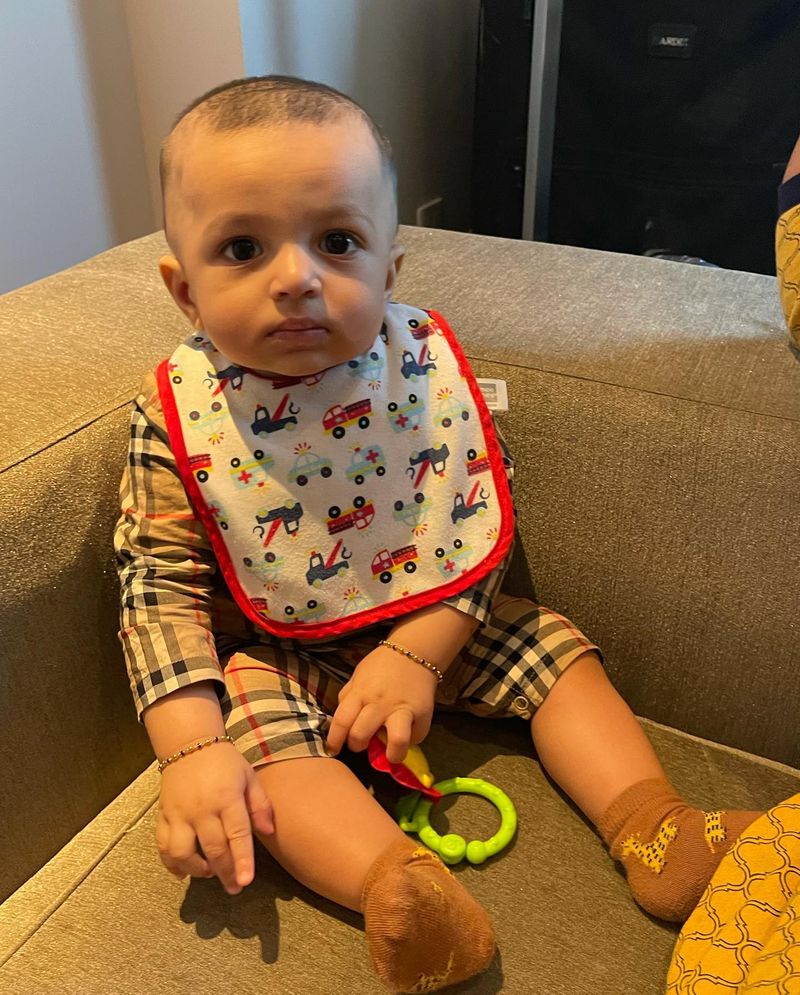 In this, Agastya is seen sitting on a couch with a toy, along with his neckcloth on.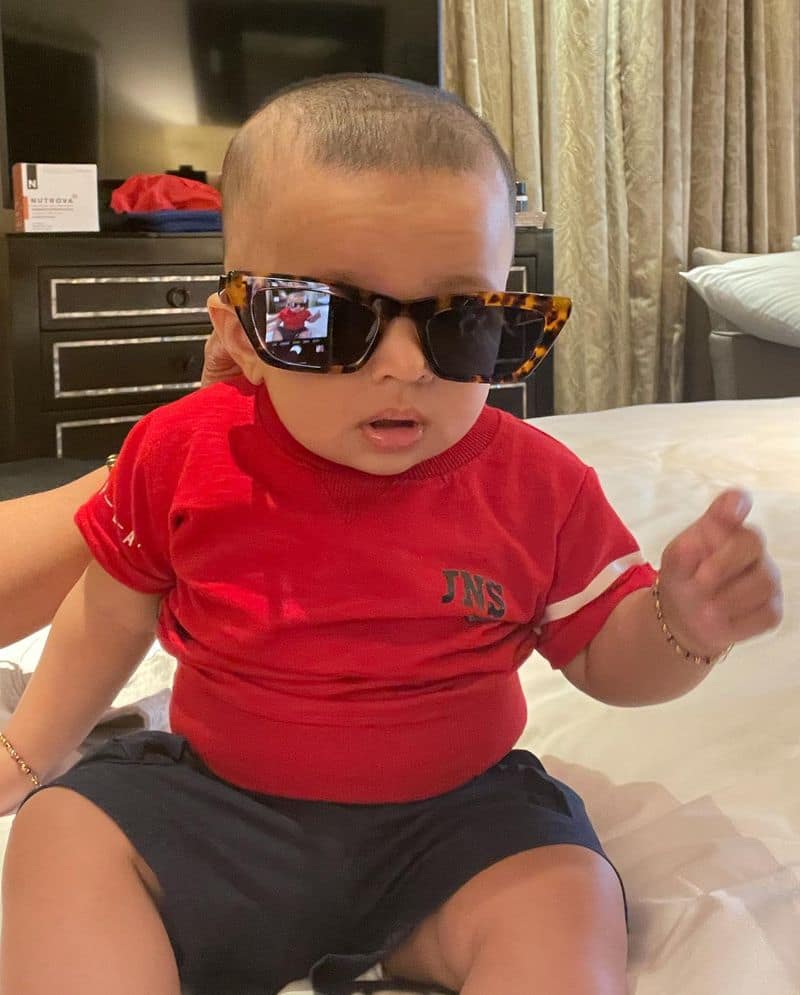 Here, Agastya tries to be stylish by wearing sunglass while wearing a red t-shirt and black pant.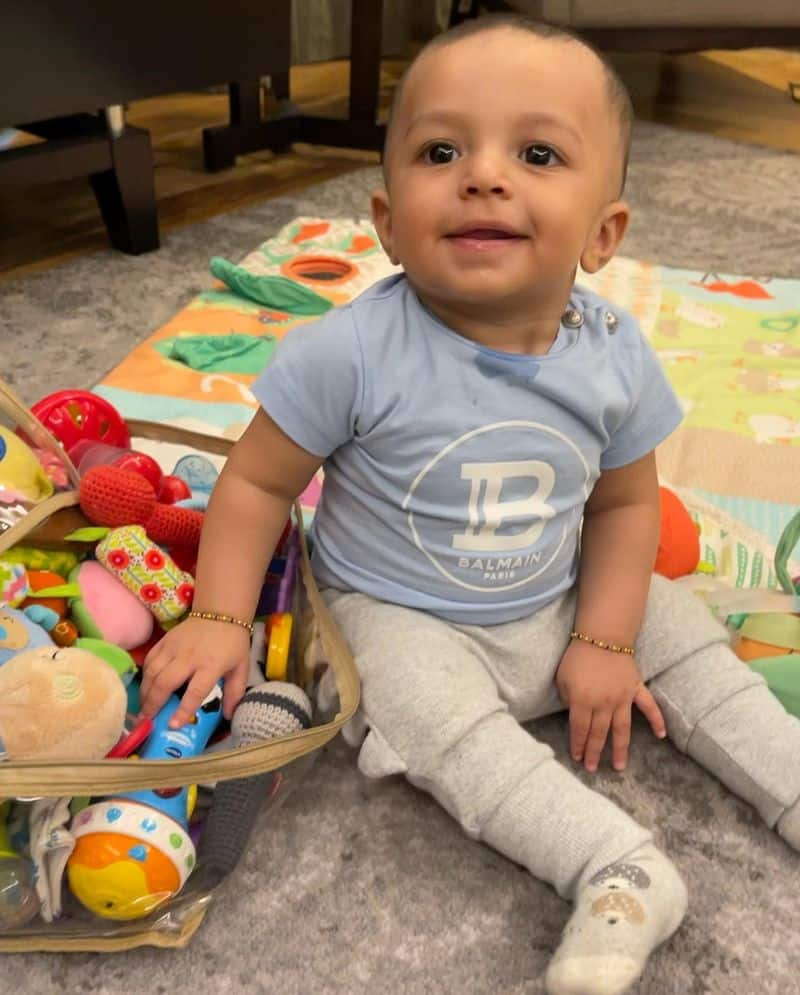 This happens to be another playful mood of Agastya.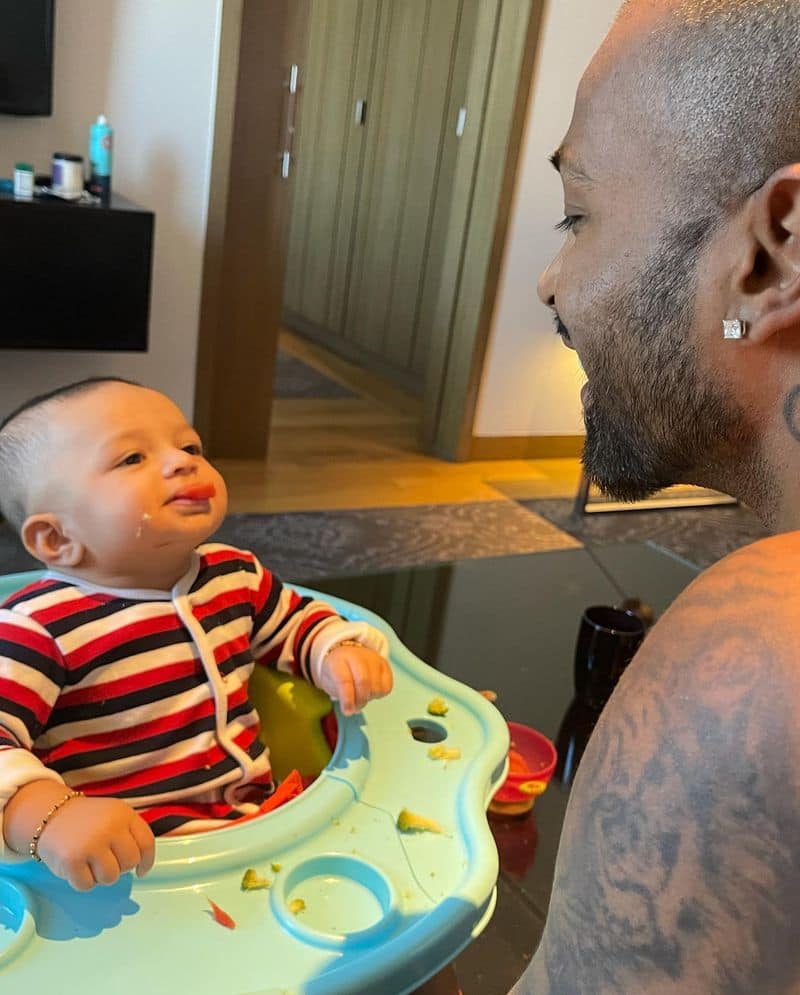 While here, he is playful again and tries to make fun of his father, Pandya, who smiles back at him.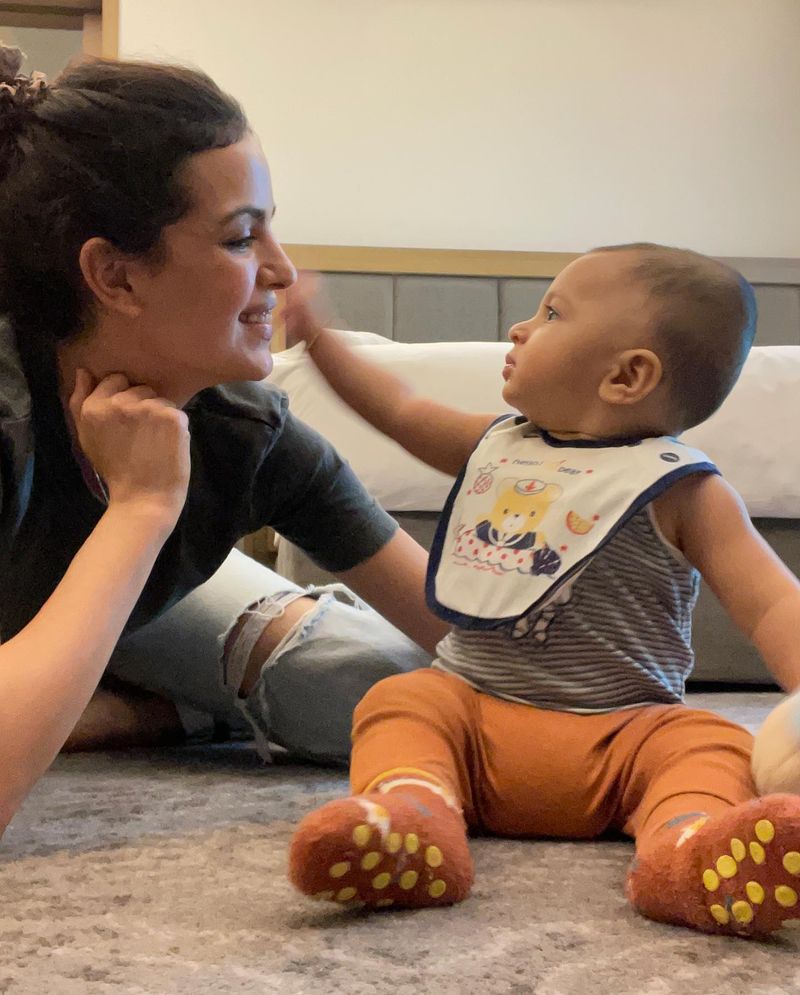 In this, Natasa is seen smiling at Agastya. The latter once again has his neckcloth on, besides trying to caress her face.