OnePlus Open to cost over a lakh? Will it have pre-loaded apps?
OnePlus claims that Open will have a small number of pre-installed apps, which is likely to include Facebook, Netflix, Amazon and a few more. OnePlus defends its decision to pre-load apps on its foldable that is rumoured to cost well over Rs 1 lakh in the market.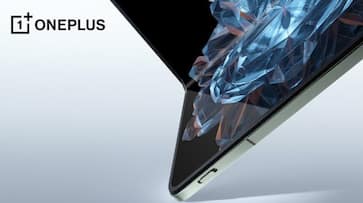 OnePlus has given us the clearest hint that its first foldable phone will have bloatware or as we know, pre-loaded apps.  According to the business, Open will come with a limited selection of pre-installed apps, most likely Facebook, Netflix, Amazon, and a few others.
In defence of its choice to pre-load applications on its foldable, which is expected to retail for far over Rs 1 lakh, OnePlus cites a well-considered experience with the gadget. It has been reported by a source that the OnePlus Open will cost less in India than the Samsung Galaxy Z Fold 5. In India, the OnePlus Open may cost Rs 1,39,999. 
In a recent statement, OnePlus stated, "We've worked closely with a variety of mainstream app developers for the introduction of OnePlus Open to ensure their apps are compatible with our new foldable design, enhancing the user experience."
We have seen other foldable devices in the market so it's not like OnePlus is bringing something new altogether. In actuality, foldable gadgets like the Google Pixel Fold and Samsung Galaxy Z Fold 5 already work with apps like Facebook. 
A few years ago, it would have shocked you to learn that OnePlus offered pre-installed applications on any of its devices. However, this new OnePlus functions according to a different model, which appears to be the cause of this significant alteration. We're interested to see whatever preloaded applications the OnePlus Open foldable comes with in India, as well as whether or not the company's promises that it enhances the experience are true.
Meanwhile, OnePlus is getting ready to unveil its first foldable smartphone, the "OnePlus Open," at the "Open for Everything" event in Mumbai, India, on October 19 (today). The OnePlus Open launch event will get underway at 7:30 PM tonight. The OnePlus launch event is also being livestreamed for interested fans on the company's official website and YouTube channel. 
Last Updated Oct 19, 2023, 1:42 PM IST