OnePlus 12: Check out its first look out! Display and chipset details revealed
OnePlus has confirmed the display and chipset details of the upcoming OnePlus 12 smartphone, in addition to giving us the first look of the flagship.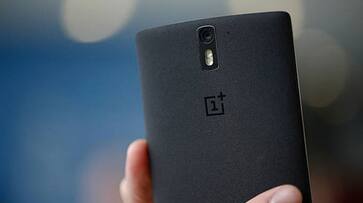 There is no denying that the OnePlus 12 will launch shortly. The company confirmed the existence of its upcoming OnePlus flagship phone at the BOE conference event held in China, where it announced its latest OLED screen tech ready to hit production line. In addition to providing us with the first glimpse of the flagship, OnePlus has verified the specifications of the forthcoming OnePlus 12 smartphone's display and CPU.
A couple OnePlus 12 models were on exhibit at the event to demonstrate the phone's forthcoming display output. The gadget is on exhibit with a cover on, concealing the back camera module. It is obvious that OnePlus does not want to disclose the phone's design prior to the launch event. We can see that the phone has an alert slider on the right side and a large square camera bump on the back. The bezels surrounding the display appear to be quite tiny. The device's power and volume controls are located on the other side. Of course, the front has the same punch-hole display design as earlier generations. 
Regarding the display, OnePlus claims that the upcoming OnePlus 12 will feature a "Oriental Screen" and be outfitted with the Display P1, OPPO's first-generation display chip, along with a high-precision pixel-level calibration algorithm for improved brightness, reduced power consumption, and better image quality. The flagship phone's screen supports 2K resolution and it has earned DisplayMate A+ certification. Although the dimensions of the display are still unclear, the pictures did indicate that the phone may keep the OnePlus 11's 6.7-inch LTPO screen. This is what even the leaks have shown.
The OnePlus 12 will, however, offer a brighter display than other premium phones that have been introduced in India recently. The screen will also provide the "most eye-protective" screen experience, according to the business, and have a lifespan more than twice as long as that of typical phone displays.
At the presentation, the company announced that the Snapdragon 8 Gen 3 processor from Qualcomm will power the OnePlus 12. This information validates every prior assertion made by the chipset and display leaks. OnePlus has not yet disclosed all the information on its forthcoming flagship phone. 
Last Updated Oct 25, 2023, 5:08 PM IST