Google Pixel 4A Vs OnePlus Nord: Which one is better for you?
OnePlus Nord was one of the affordable 5G smartphones in India. But, with the launch of Google Pixel 4A, it has got its competitor. Who do you think will win?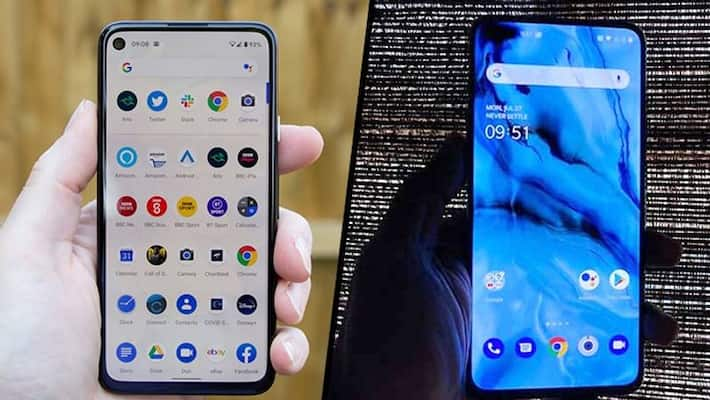 Google Pixel 4A has fixed many backdrops from earlier launches and updated its features. Whereas, OnePlus Nord is of great value in terms of their particular features. Let's see who succeeds. Read on.
Design
The Google Pixel 4A has a lighter and more compact design. The body is built with polycarbonate instead of glass, like OnePlus Nord, so it doesn't get smudged by fingerprints. Whereas, OnePlus Nord is much heavier and larger, and also has a glass back case causing fingerprints. But the Pixel model doesn't offer you much of colours, which the OnePlus Nord does. Both have an OLED display with Full HD+ resolutions, but the feel of the OnePlus Nord is better than Google Pixel 4A. The screen of Nord is protected by Gorilla Glass 5 whereas Pixel 4A has Gorilla Glass 3.
Camera quality
OnePlus Nord has a total number of six cameras, whereas Google Pixel 4A has only two. Nord has a better sensor, but Pixel 4A has superior machine learning and AI post-processing cameras. Though the wide camera of the Nord works better than Pixel 4A, the close-up shots are much better in Google Pixel. The detailing is much clearer in Google Pixel 4A, but the Nord gives the best colour tones.
Performance-wise
Google Pixel 4A gives three years of OS and security updates, whereas the OnePlus Nord gives two years of software updates and three years of security updates. The Qualcomm Snapdragon 765G in the Nord is faster than the Snapdragon 730G in the Pixel 4a, but it is hardly noticeable. 
The video display is quite good in both of the phones, but the sound quality is better in Google Pixel 4A.
For daily use, both of the smartphones operate very well. But, it is your decision what you want to pick.
Last Updated Nov 2, 2020, 4:25 PM IST