Food critic Saloni Panda shares her travel and dance journey
"Content, Consistency and Commitment" are the 3 C's that Saloni Panda follows for her Instagram page.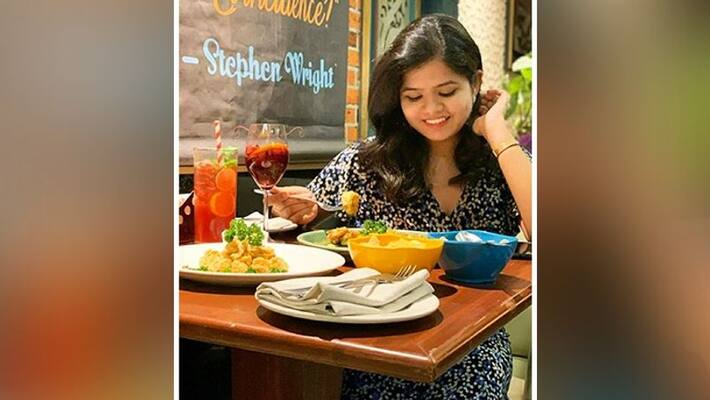 Saloni Panda started her food page in 2017 by the name of Saloni's Kitchen which she later changed and just kept it as her name. 
Over the years of her blogging journey she has covered over 90 plus places in Pune and has been a part of many big events and collaborated with many big brands. Saloni also loves to travel and explore and is planning to expand her page into travel as well. She also did a food tour in in 2018 wherein she covered the different food joints in Chennai, Bhubaneswar and Puri. 
Her Instagram page is mainly dominated by home-cooked food which she presents in a very appealing manner that her audience loves. She started with zero knowledge about content creation but is now nailing the game. 
"I used to just click food pictures and post. I never thought about making it look more appealing but over the months I realized how important it is to make your page look appealing so that you gain more audience. Its all about learning with experience" she says. Her page is known for her unique simplicity. She makes even the simplest food look great with her plating skills.
When asked about her future goals, she said that she wants to host her own Food and Travel TV show someday. She wishes to cover different places in the country and experience the various delicacies all across the country in its purest form.  
She has been someone who has always loved to learn new things especially in the creative field. From being a versatile Odissi dancer and choreographer to a great content creator, she has done it all over the years and at just the age of 21, she has achieved a lot. She surely has a long way to go in this wonderful journey.
Last Updated Jul 21, 2020, 1:07 PM IST